THERMAL LABEL PRINTER SOLUTION
Datamax provides a range of label printers, which work very efficiently with Freman.
With the E-Class line of label printers being the most common label printer this is a great choice for printing labels out of Freman.
DATAMAX E-CLASS DIRECT THERMAL LABEL PRINTERS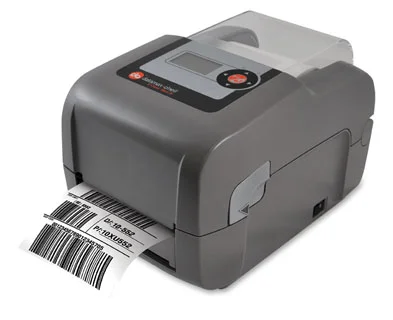 Compatible & efficient with Freman
It is compact which is ideal when it comes to clogged up workbenches/desktops
Easy to maintain
Prints barcodes
Can be used with other applications such as Despatch IT
Ethernet models are optional
Compatible with different types of label stock
New Zealand Customers will need to contact their Mainfreight Group Account manager for more information about purchasing a label printer.

Australian customers will need to contact Insignia directly for label printer purchases.

For printer servicing and maintenance please contact DataCol (New Zealand) or Insignia (Australia)

For Freman label printer support please contact the IT helpdesk on 09 525 8848.

For more information & purchases (Australian customers) please visit or send an email using the below contact infomation:
LABEL STOCK OPTIONS
There are two different types of label stock that we use for our labels.
Courier label stock – 110x120mm
Freight label stock – 112x98mm

To order label stock please enquire with your existing label provider. If you do not have one, below is a selection of suppliers: