School Leavers
Being young is no barrier here. It's all about passion and having smarts.
Are you finishing school and looking for a career?
As a potential Mainfreight team member you can expect professional development based around your unique mix of skills and talents. We're big on identifying and growing your personal strengths – and helping you work on any gaps. Whatever it takes, you'll get the opportunity to grow with Mainfreight.

You'll work in an environment where assuming responsibility, challenging and making decisions is encouraged. Show us what you've got and we'll help you prepare to take on any role in the business. One thing you can count on, if you put in the effort and have the right attitude, you'll go places!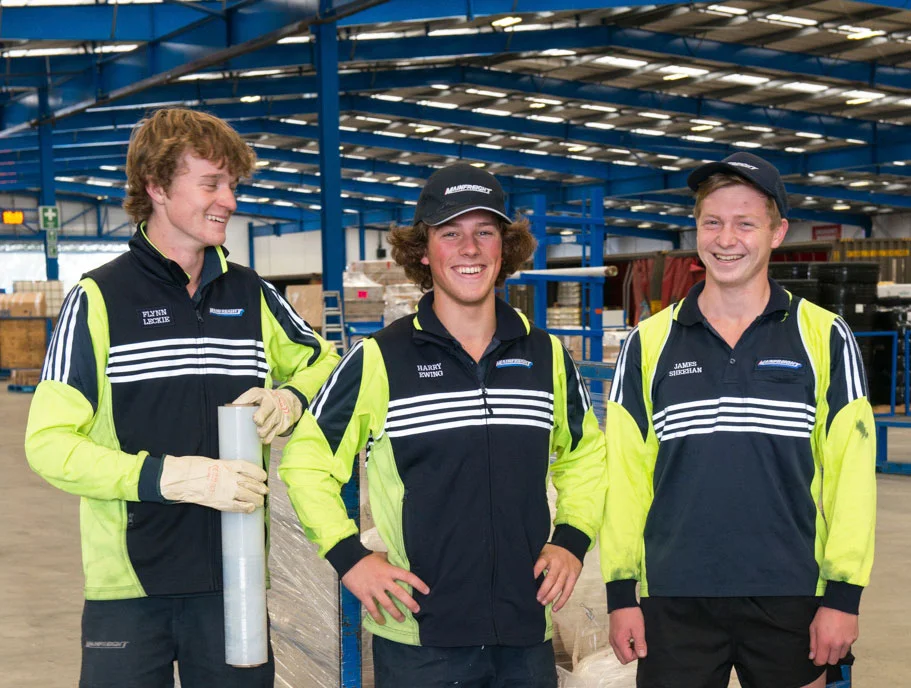 Are you leaving school and not sure about your next step?
Joining us straight out of school means you'll be starting a career – not just a job. Being in the operations, you'll learn the nuts and bolts of our business. Loading freight into trucks and trains, coordinating with international customers importing and exporting freight into or out of New Zealand, picking and dispatching orders around the country - these are a few of the different responsibilites you might get stuck into when you start with us.

You'll be working alongside people who have been in your shoes and want to see you succeed and make your mark. Here your success will come through hard work and passion. You'll be a valued part of the team from day one. So rather than watching from the sideline, you'll be expected to contribute, challenge and get actively involved in decision making. If you've got the right attitude, enthusiasm and a willingness to learn, we can teach you the rest.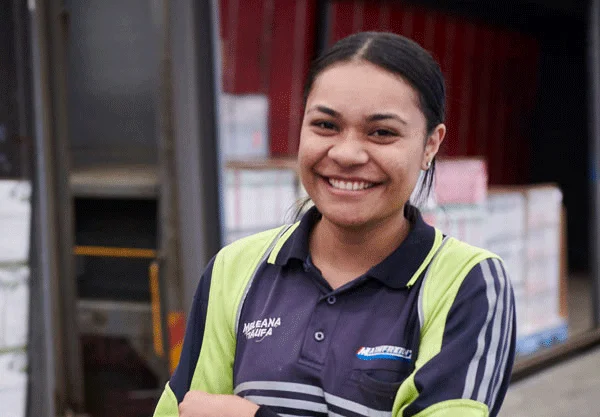 Who are we looking for?
At Mainfreight, we value individuality, personality, attitude, and guts. While what you learnt at school is important, we're just as interested in your sports and hobbies, your part-time jobs and what makes you, you. We believe these are the qualities that will help us take Mainfreight to the world.

If you're a person who's hungry to learn, grow and be challenged, you've come to the right place. In return for your hard work and dedication, you will be rewarded with the kind of security and on-going career opportunities that only a world-class company like Mainfreight can offer.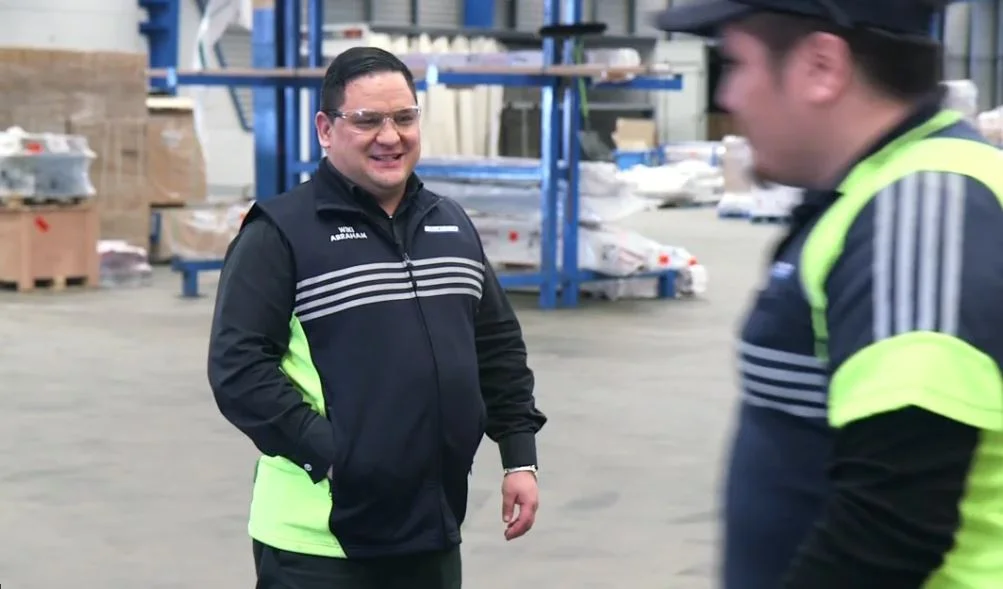 Meet Wiki
Wiki has been a part of our team for 15 years. He came straight out of school and joined the family in blue and has never looked back!
If you've got the right attitude, everything else can be taught. At Mainfreight we look for the future leaders. We try and coach them to realise the potential that they might not be aware of.
Application and interview tips & tricks
At Mainfreight we're about making the application process as simple, straight up and personal as possible.
Ready to start your Mainfreight career?
Apply now or contact us if you want to know more.