Our modern facilities are maintained to the highest standards whether it is in our general goods, certified food grade FMCG sites or our specialist
Prince Gold Accredited
hazardous goods warehousing sites.
Mainfreight maintain a broad range of licencing to ensure your products are stored and handled appropriately. Our licences include National Programme food storage, RMP (Risk Management Programme), MOH medicine storage, Prince Gold and Major Hazardous DG accreditation.
Regardless of the market segment focus, each site is maintained in accordance with our own strict internal auditing processes that include:
Building safety and security
MAF accreditation
High standards of housekeeping and presentation
Pest control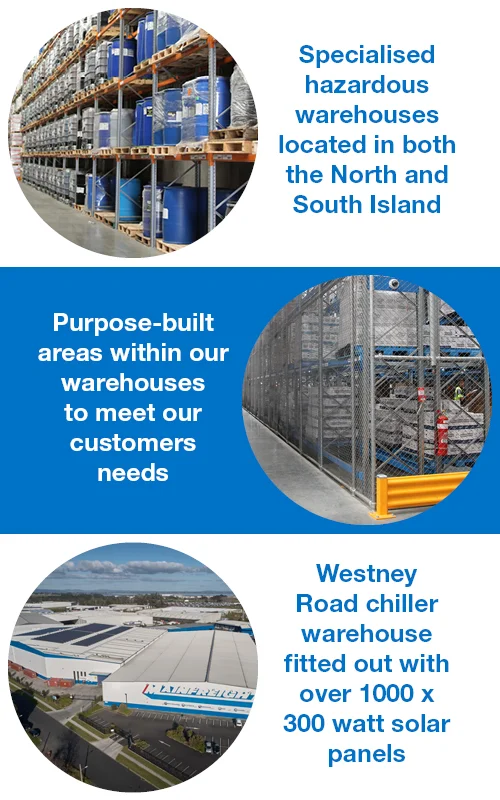 Mainfreight's Commitment to Sustainability
Mainfreight's commitment to sustainability, safety, health and the environment has been, and continues to be, a fundamental element of our operating practices and success to date.
Our new freight and warehousing facilities are built with sustainability and environmental design principles in mind; energy-efficient lighting and heating solutions; and solar power installations where feasible.
Mainfreight remains committed to reducing our carbon footprint and enhancing the environment through our long-held practices of recycling and other sustainability practices, no matter where we are located in the world.
Want to find out more about the services we offer
Whether it's transport, air & ocean or warehousing our team of experts are happy to help.
Talk to our Team today