Our approach to sustainability
Our team culture means sustainability is not a top-down directive or bureaucratic process, but is driven from the ground up, by teams that are empowered to make their own decisions. It is they who take responsibility to make their branch, their business, and their world, just that little bit better today than it was yesterday.
Sustainability and Environmental Management
Mainfreight promotes a clean, safe and healthy environment for all its team. We are committed to exceeding minimum environmental standards where practicable. Our commitment to sustainability involves concerns for both natural and developed environments, and for the effective and economically and environmentally efficient use of resources.

Mainfreight has always attempted to reduce the environmental impact of its operations. Our sustainability initiatives have often resulted in reduced costs; so the bottom line and the environment are both winners.

Climate change remains an issue for businesses and governments everywhere. For Mainfreight it begins with accepting that our business is based on an activity that generates carbon emissions and therefore taking responsibility to reduce those emissions over time while maintaining our competitiveness and ability to deliver quality services as our customers expect. We measure the carbon emissions we generate across our global operations.

We continue to lobby for the ability to move more domestic freight by rail particularly throughout New Zealand and Australia, because the simple fact is trucks emit 4.6 times more CO2 per tonne km carried than trains. It is critical for the wealth and productivity of all countries that rail services improve not only to reduce carbon emissions but also to improve the efficiency of their domestic transport infrastructures.

In New Zealand we continue to take the opportunity to build more freight facilities on rail-served land. We now have 13 rail-served sites in New Zealand and importantly, these sites are on the main freight corridors of New Zealand. We also continue to push for more New Zealand Government investment in improving rail infrastructure, and the viability of coastal shipping. Identifying rail freight opportunities in Australia, the United States of America and Europe remains difficult but not insurmountable.


Mainfreight Sustainability Policy | July 2021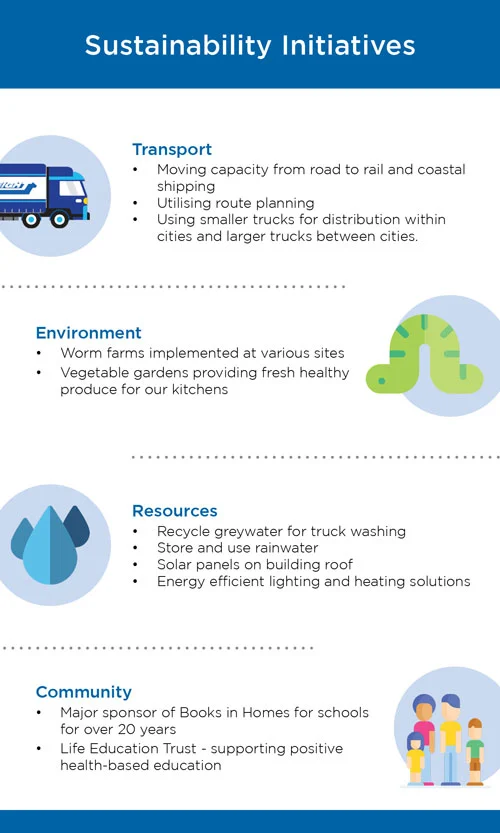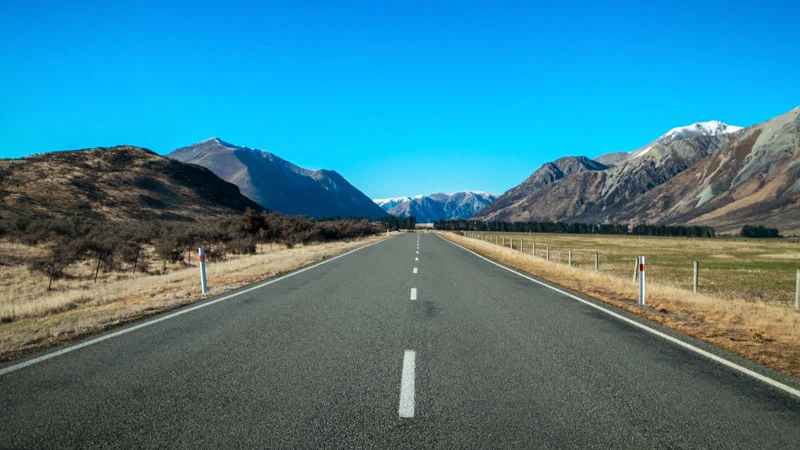 Our Greenhouse Gas Emissions
We welcome the opportunity to present our global emissions inventories. With this disclosure to ISO 14064-1 :2018, Mainfreight intends to demonstrate best practice in emissions reporting and reinforce its commitment to better understanding and, ultimately, improving our operational carbon emissions performance. Our inventories are independently verified by Toitū Envirocare and follow the six categories structure of the new standard rather than the closely aligned Scopes 1-3. A significant feature of this carbon disclosure is the inclusion of emissions on the basis of operational control (not financial control). It is our belief that if we can exercise reasonable influence over an emissions source then we must include it. As a result we incorporate emissions from vehicles operated by owner drivers and agents, rail providers, shipping lines and airlines that support our service offering to customers. For full details and wider explanation of our emissions inventories, please refer to our Greenhouse Gas Inventory Reports in the below:
Sustainability and Information Technology
Reducing the environmental impact of IT infrastructure is important. Our data centres in New Zealand, Australia and the United States of America are as energy efficient as possible through initiatives including:
Minimising computer room space to minimise cooling requirements
Installing efficient cooling systems
Using virtualisation to reduce hardware required, - and heat generated – Mainfreight currently runs 48 major applications across only 12 physical servers
Using hardware with variable energy management systems – running at full capacity only on an "as needed" basis
Future Sustainability Developments and Leadership
Mainfreight is actively committed to sustainability and environmentally friendly practices. Mainfreight will develop partnerships in the wider community to promote socially responsible environmental practices and show leadership in managing the use of finite resources.

Mainfreight's commitment to sustainability, safety, health and the environment has been, and continues to be, a fundamental element of our operating practices and success to date.