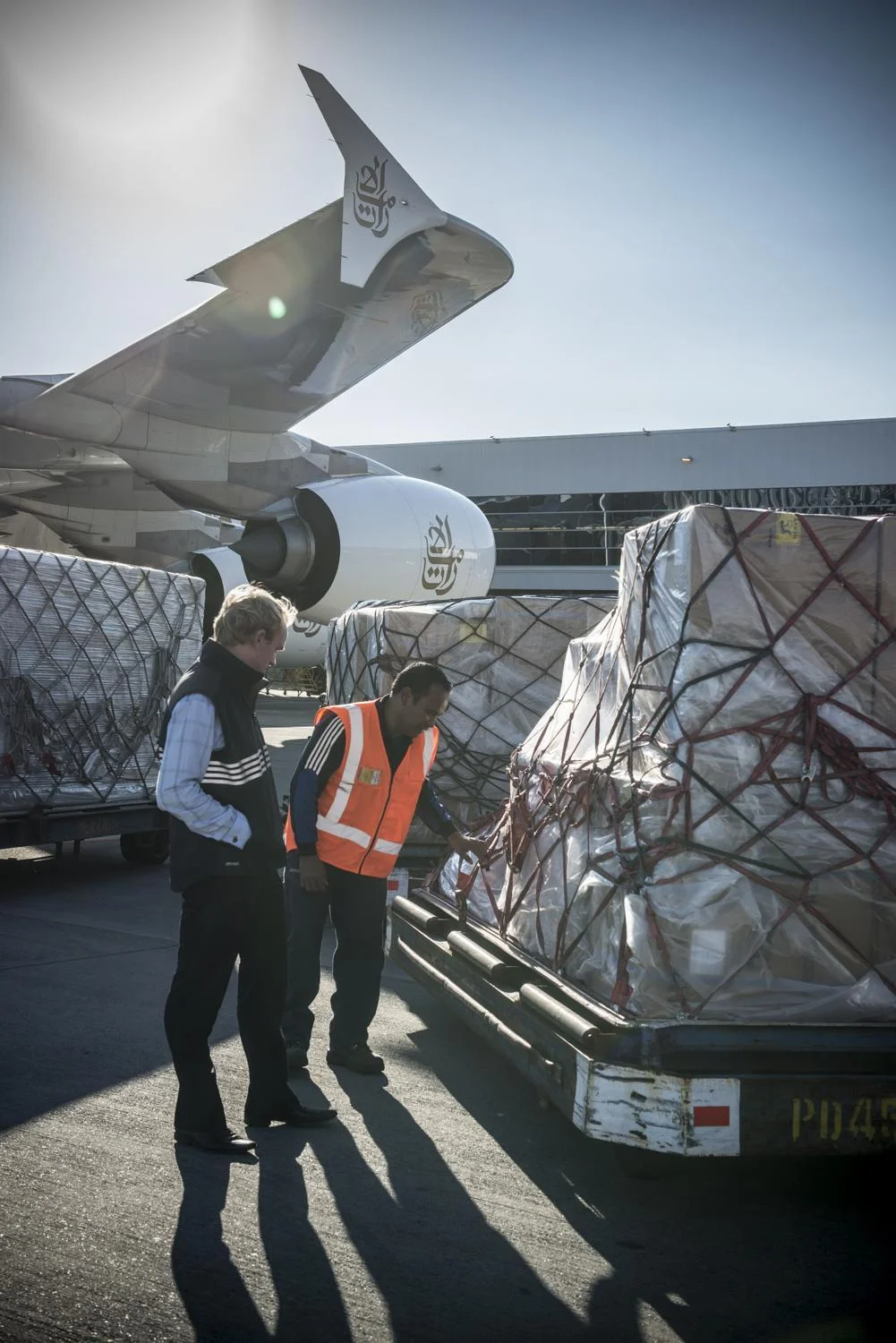 If your international freight needs to be there NOW, then you need an air freight service. With the capacity and flexibility to get it there NOW, our global network and extensive international agency will tailor a solution to get your product where it needs to be, right when you need it there.

Whether it's an urgent last minute order, a small shipment of samples or pallet loads, air freight is the fastest way to get your product to any location worldwide.

Our experienced team of in-house Customs Brokers will ensure your air freight moves smoothly across borders.

If you have an urgent shipment or you would like to know more about sending air freight worldwide, contact our Air Freight team.
Airfreight Services
Whatever your needs, Mainfreight Air and Ocean will tailor a solution for your business.
IATA Accredited Cargo Agents
Direct and Consolidation Services
Order Tracking System
Electronic Air Cargo Automation
Global Network
Competitive Pricing
General Cargo
Perishable air freight
Air freight solutions can be flexible for one-off movements or regular air cargo movements. We offer services:
Day definite
Door to Door
Airport to Airport
Door to Airport
Airport to Door
Find out more about our worldwide air freight service, contact the Mainfreight Air Freight team.
Air Freight Tracking
We understand air freight is a premium international freight service and will likely be time-critical. So it's important to you to know where your product is and when it will be delivered. With Mainfreight's online track and trace, you'll see where your air freight shipment is at all times giving you and your customer full visibility, and enabling you to plan your work load.
Quality Service
Mainfreight is the number one ranked IATA agent in New Zealand today for air freight providing quality service in all areas of international freight. With a focus on employing the best people, training and operating in an environment where our people can succeed every day, it's no wonder our team place great emphasis on providing such great service.

Utilising our experienced team of in-house Customs Brokers saves you time and money – one call to arrange it all!
Perishable Air Freight
Perishables are a specialist international freight service, predominantly serviced by air freight due to being generally food grade or horticulture/horticultural goods.

Mainfreight Perishables have a long history of experience in the movement of special projects, just as live animals, from penguins and sharks to deer.

With branches located throughout New Zealand and a dedicated team of perishable freight specialists handling these shipments, Mainfreight Perishables your experts for your perishable freight movements.

Contact the Mainfreight air freight specialists now and we'll make your shipment fly.



Ready to start shipping with us?