Come On Board As A Graduate
Keen to hear more about a career in the supply chain industry? Read on.
Have You Just Left University And Looking For A Career?
The Mainfreight Development Programme seeks those willing to get stuck in and are keen to embrace all kinds of challenges and new experiences.

Roll up your sleeves for a practical and hands-on learning experience at the core of our business. Bringing value to your role, team, branch you will have the ability to grab opportunities with both hands and help paint the world blue.

Join a team that strives to help continue Mainfreight's growth in a global market. Rise to the challenge and the world's your oyster!
Are you ready to paint the world BLUE?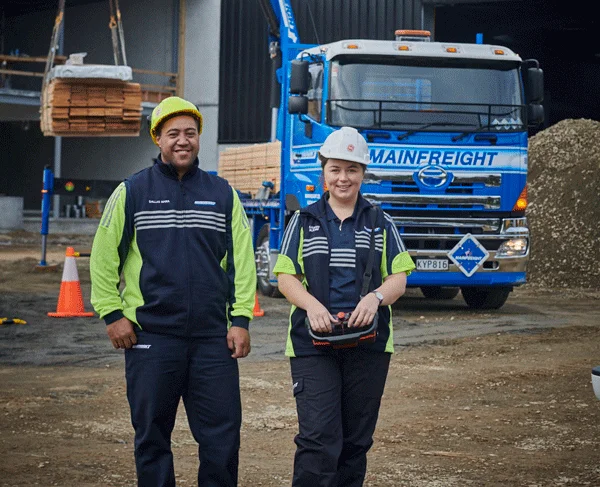 What would my first year look like?
Mainfreight is more than just a business; we are involved in transporting, warehousing and global supply chain solutions for our customers. To understand the fundamentals you would spend a minimum of 12 months in the operations.

Loading freight into trucks and trains, coordinating with international customers importing and exporting freight into or out of New Zealand, picking and dispatching orders around the country – these are a few of the different responsibilities you might do in your first year of Mainfreight.

A real job with real responsibility and real benefits. This might be in Transport, Warehousing or Air & Ocean. Make the most of this time learning the nuts and bolts of the business, this will hold you in good stead for your Mainfreight career.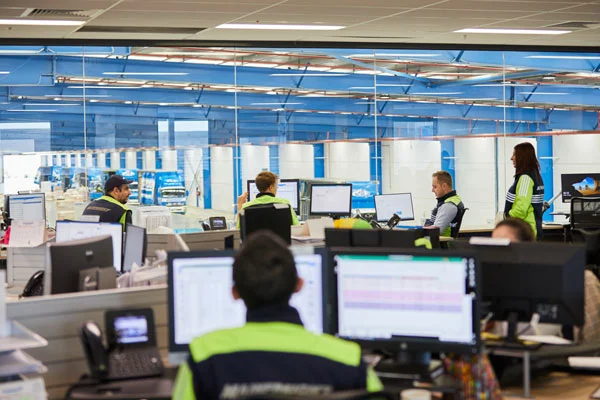 Where can I go in the future?
The opportunities for growth are endless within Mainfreight if you are willing to make the most of your time in the operations. As we promote from within, we fill all roles in the business from team who have started on the floor.

Future roles in the business are endless, offering positions in Sales, Account Management, Operations, Customer Services, Supply Chain Management, Management, IT, Training & Development and many others nationally and overseas.

Our Development Programme is about building a career that makes the most of your strengths and keeps you motivated, challenged and reaching.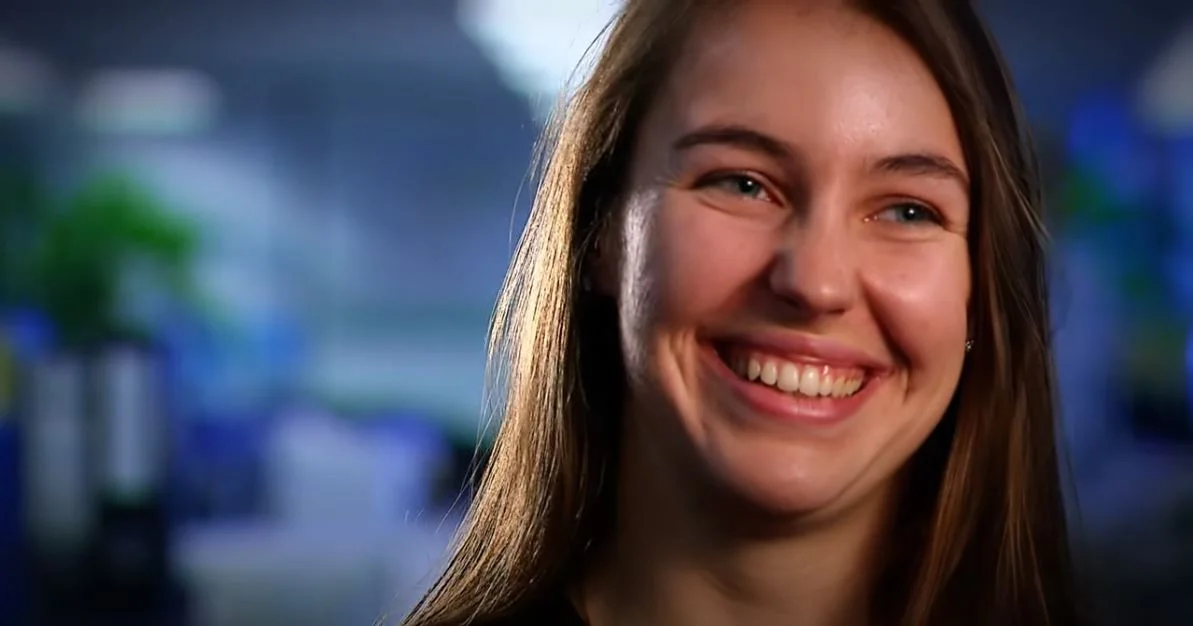 Meet Georgina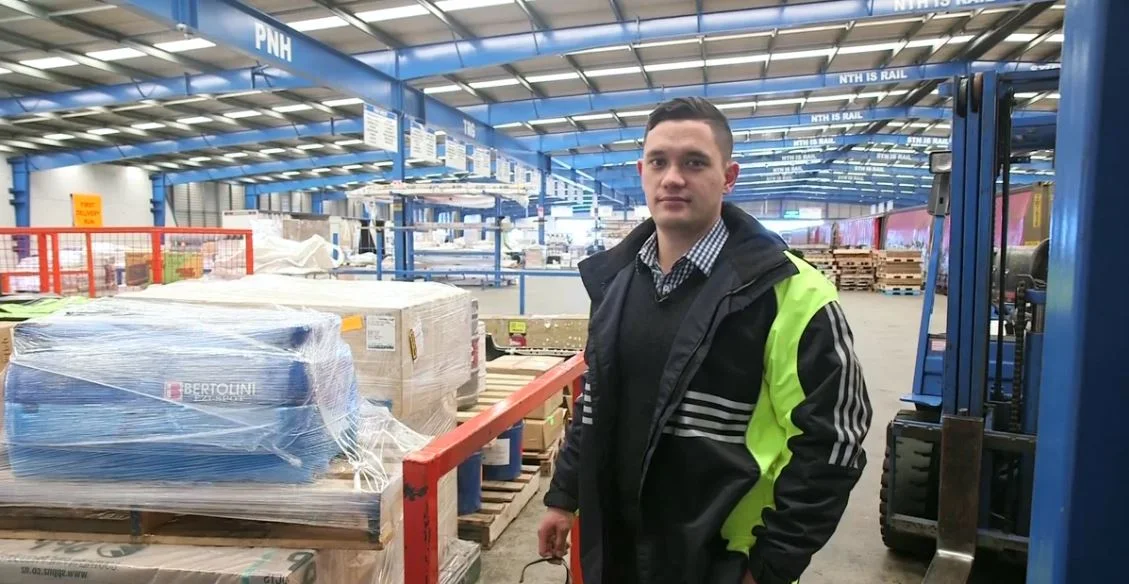 Meet Hirini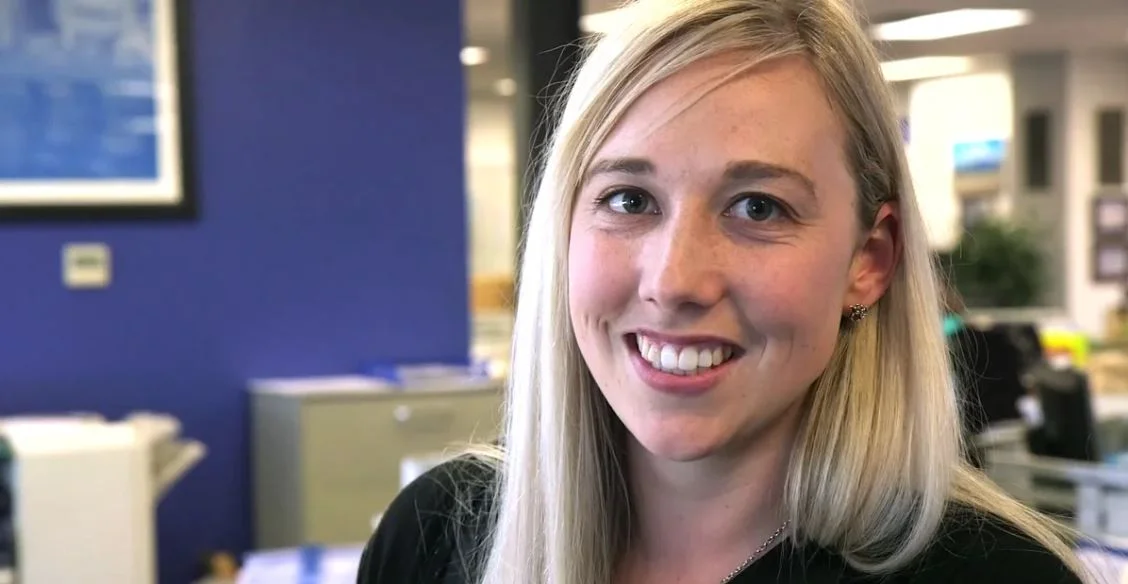 Meet Emma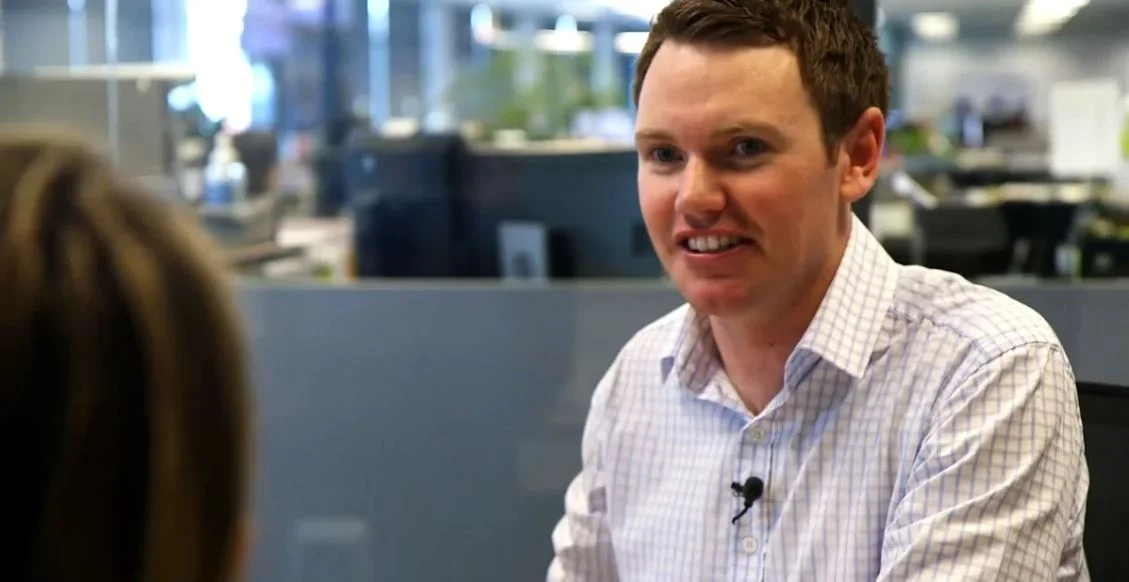 Meet Matt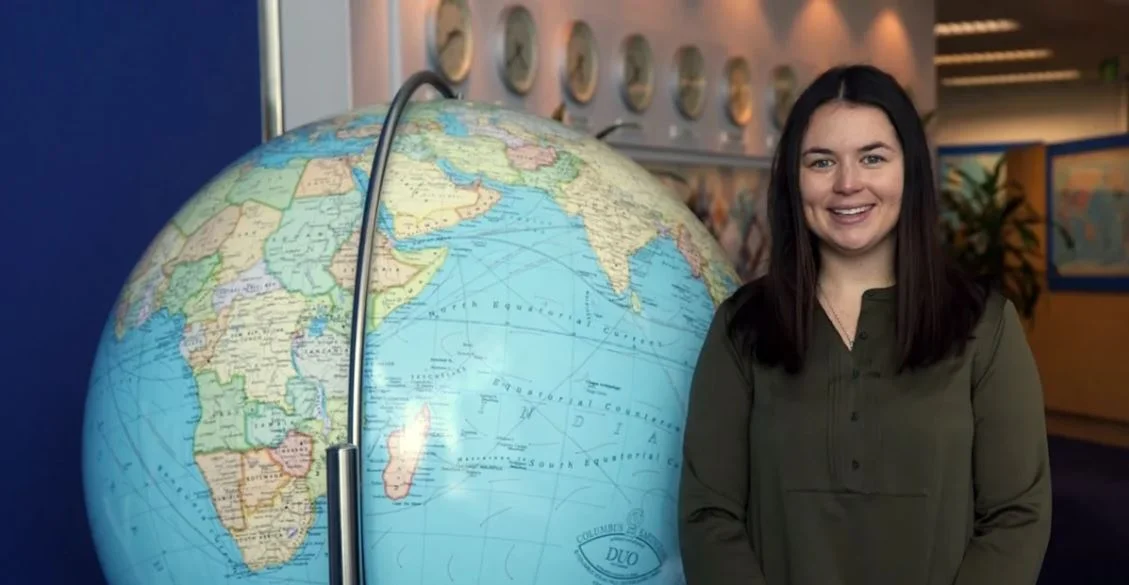 Meet Sarah

How do I apply?

Frequently Asked Questions
What is the key to success at Mainfreight?
The key to being successful is to utilise the time on the floor and learning what makes our business tick. Having the right attitude and having a team driven mindset are also essential. If this sounds like something you can throw yourself into then look no further than Mainfreight.
What is on offer?
At Mainfreight you'll be working in one of the world's most exciting, diverse and fast-paced industries. With a philosophy of 'promote from within' we're committed to growing our team and developing them into core roles within the business and into the leaders who will take the business forward.
How will my career progress?
Our philosophy is to recruit and 'grow' our own people, rather than hire people from other businesses. That is why we invest in and manage the long-term growth and development of our people, right from the start.

Once you have learnt the fundamentals of Mainfreight on the operations floor, you will move into other areas of the business where you will get the right mix of autonomy and support. We believe that smart people can learn the specifics of any role so our focus is on helping you develop personal and professional skills that will allow you take on any role in the business.

We are an ever-changing business and we are constantly reviewing new ways to help our team develop the world-class skills that will lead our business into the future.
What training and development is on offer?
We understand that our biggest asset is our people and that our growth as a business is only limited by our ability to grow our own people. Our training and development strategy reflects this with structured induction, training and development. The Mainfreight difference is that we focus on helping you develop the professional and personal strategies, tools and life skills to step into any role in the business, anywhere in the world.
Our ongoing team development programmes around the world currently includes:
A full induction programme
Learning the business from the operations floor-up
Structured leadership programmes
Personal development courses
When can I start?
At Mainfreight, we work on rolling recruitment. This means that we do not have set intake dates for our Development Programme. When an opportunity becomes available with our team, we need great people to fill it as soon as possible! We take on graduates throughout the year and try to match opportunities within our teams to when you finish your studies. We are always taking applications!
How long is the programme?
Our Development Programme doesn't end after two years. It continues throughout your Mainfreight career. Everyone's journey is different and that's the beauty of it. Each team member brings something different to the table and that unique perspective helps drive our business forward.
What qualifications do I need?
We see your qualifications as just a part of who you are. We don't look for specific degrees, we are keen to take on people with all different perspectives to provide diverse ways of thinking and approaching challenges. We're just as interested in your sports and interests, your part time jobs and how you'll fit our special culture.
Overseas opportunities?
As we are a global business that promotes from within, we share overseas career opportunities with our teams. These roles are generally more senior roles so to be successful you need to have made a name for yourself within New Zealand and make the most of networking with key players.