Culture, Family, Philosophy
Life at Mainfreight
Mainfreight promotes a prosperous, long lasting, and secure career for all its team. Promote from within is one of Mainfreight's central philosophy's, and we encourage an innovative, flat structure and decisive outlook. We eat together at mealtimes and support each other through successes and failures.

We believe in giving everyone a practical and hands-on learning experience in order to really understand the nuts and bolts of the company. All team members across the entire business are encouraged be involved in all decision making that affects the overall growth of the business. This is a real job where your contribution and team effort can make a real difference.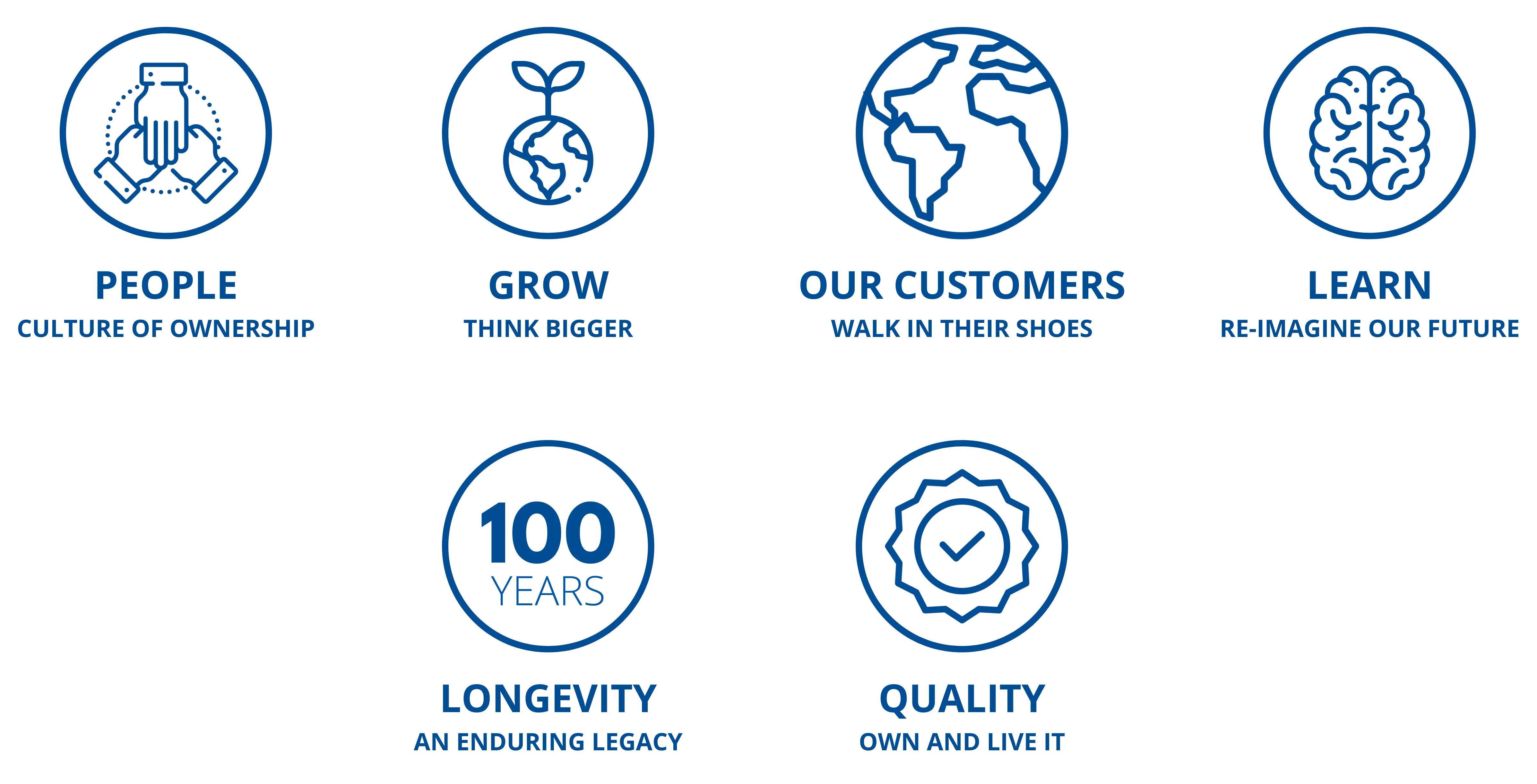 Our unique culture

We are an 10,000+ strong global team built on our Three Pillars – Culture, Family, and Philosophy. These core values have shaped our people and our company. Our unwavering focus on culture, values and care for one another, makes Mainfreight a team we are proud to be a part of.
What is the key to success at Mainfreight?
The key to being successful is to utilise your time on the floor to learn what makes our business tick. Don't be afraid of getting your hands dirty. Having the right attitude and having a team driven mindset are also essential.

At Mainfreight you'll be working in one of the world's most exciting, diverse and fast-paced industries. With a philosophy of 'promote from within' we're committed to growing our team and developing them into a variety of different roles within the business and into the leaders who will take the business forward.

What is on offer?
After learning the fundamentals of the business in the operation, future roles in the business are endless. As we are a global business, we share overseas career opportunities with our team internally. To be successful you need to have made a name for yourself both within New Zealand and abroad by providing a premium sense of care and service to our customers, and making the most of networking with key players.
Career development
We believe that the right people can learn the specifics of any role so our focus is on helping you develop personal and professional skills that will allow you to take on any role in the business.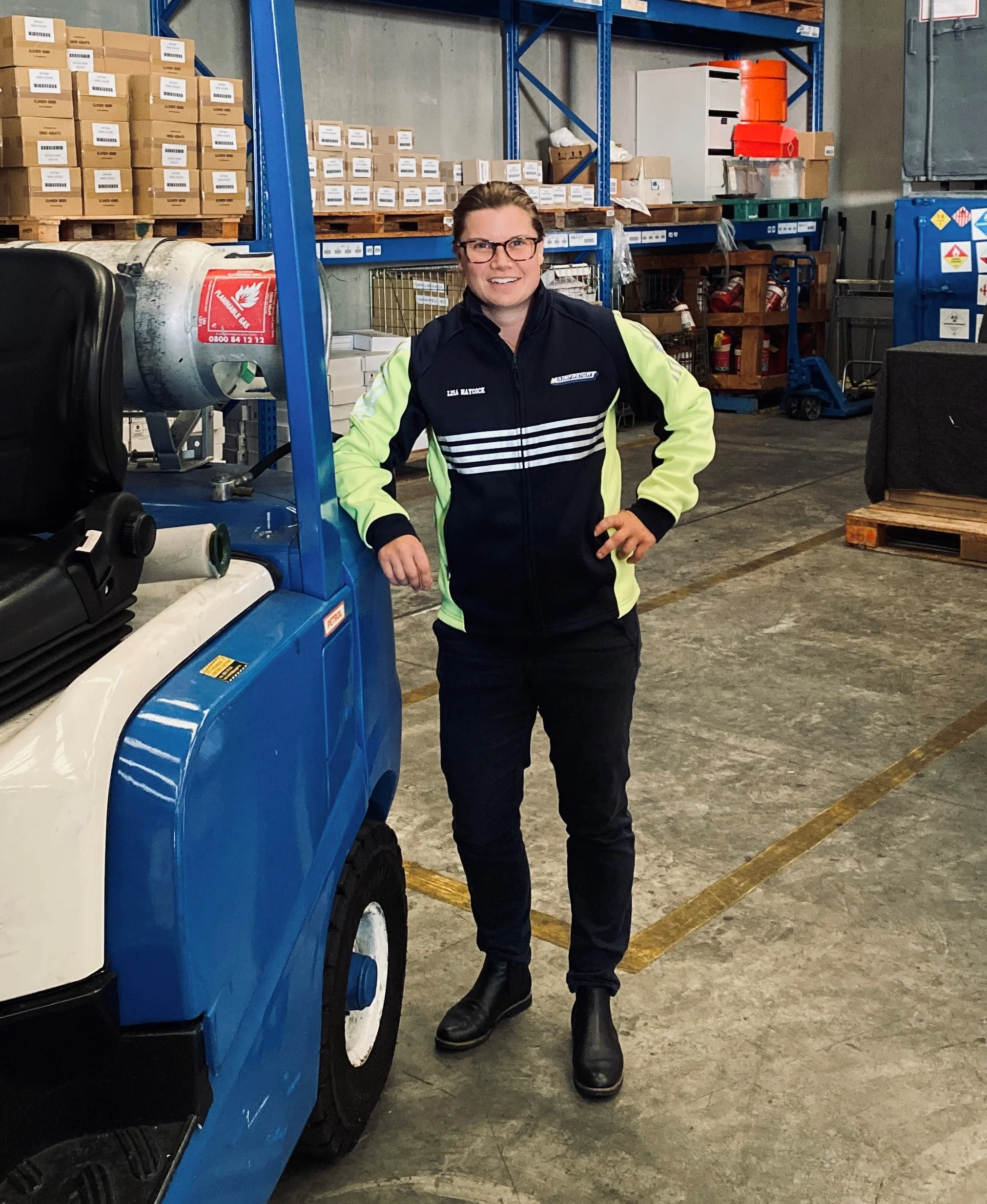 Meet Lisa
Lisa started with the Mainfreight group in 2007 straight from finishing her secondary school education.

The opportunity to start a career in a business that put their team first and career development at the forefront motivated Lisa to join the Mainfreight family. After spending a number of years learning Mainfreights operation from the ground up, Lisa took time out to explore the rest of the world. Since returning from her OE, Lisa has worked across Mainfreights Transport and Air & Ocean divisions, though now offers her expertise in Mainfreights Training & Development space.
"Mainfreight offers a world of endless opportunities, the only barrier will be yourself to take them. Having the right attitude and willingness to give it a go, Mainfreight has the support structures to develop and grow its people. I don't just call Mainfrieght people my work colleagues they have become my family and role models."
Lisa Haycock | Mainfreight Training & Development
Mainfreight is proud to support our community through
Be a part of our 100-year vision
Step forward into a career with Mainfreight and make your mark starting today!
Join us