Build your career at Mainfreight
Our people strategy is simple: hire the right people, promote from within and always have the ability to grow with a talented, passionate and intelligent team.
Join our tight-knit family
At Mainfreight we are focused on growing our people in our own unique style. Whether you join us from school, university, or another job, our philosophy is the same: to hire people with the right attitude and passion, then help them develop the skills they need to succeed in our business, lead a team, a branch or a country one day.

The moment you become a member of the Mainfreight family, your career hits overdrive - if you want it to. Anything is possible here because you get to work right alongside the best people and make real-life decisions. We promote from within our own global pool of talent and give you the freedom to go as far as you dare.
Where do you fit in?
Explore our career options below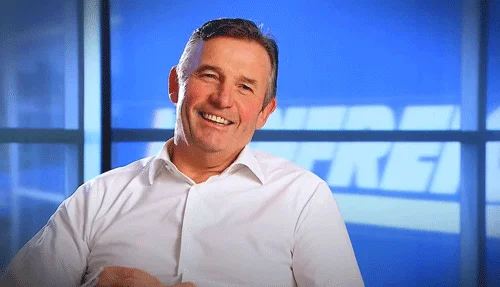 Our unique culture
This is a people business. We don't have a widget or a gadget, we're in the service industry. You're dealing with customers and with people in our own teams, and that comes with some emotional intelligence.
The Three Pillars of Mainfreight
Culture
"Special people, Special company" embodies Mainfreight and its unique culture. We have developed a style of doing business, successful not only in New Zealand, but around the world.
Family
We promote our people from within, and encourage innovative and decisive outlooks. Our team has a flat structure and regards each other as family, like our brothers and sisters.
Philosophy
All decisions that we make are on the basis that we will be here for another 100 years. This view shapes our approach to recruitment and training of team members, customers and supplier relationships.
Thinking of a career at Mainfreight?
Find out what it's like to work alongside the best people, make real-life decisions and be part of an ever growing global family.
Click here