Owner Drivers
Do you want to own and grow your own business?
Become an Owner Driver
Being an Owner Driver with Mainfreight gives you the freedom and opportunity of having your own business, while being backed by a team that can help you build up a customer base and provide ongoing work. As a Mainfreight Owner Driver, you will have access to business advice, some of the latest technologies and career progression opportunities. While you are technically your own boss, you will always be included as an integral member of the Mainfreight family.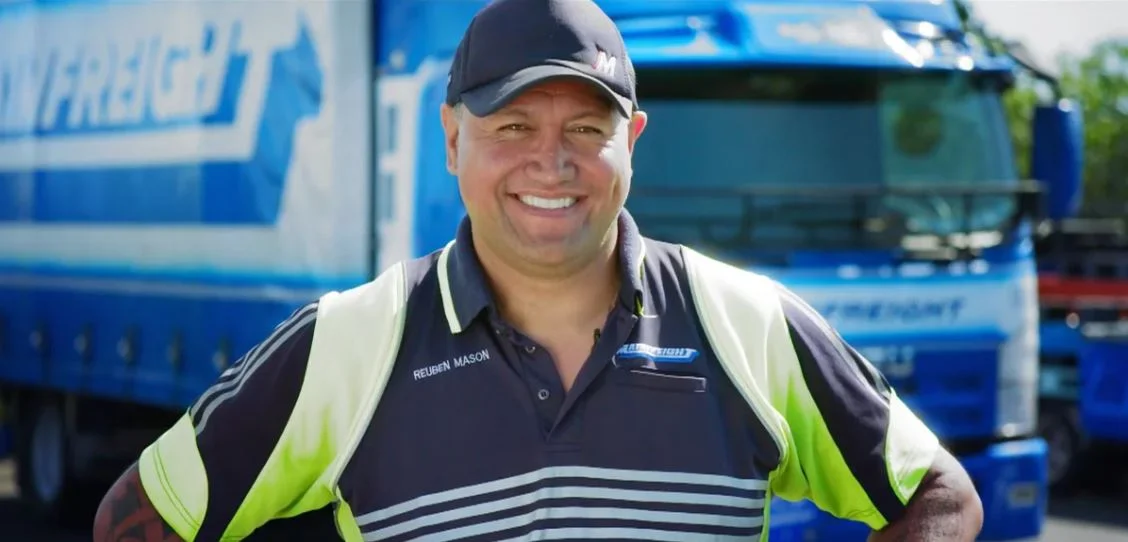 Life As An Owner Driver
Mainfreight is always on the lookout for Owner Drivers to help grow our business – both in the main centres and in some of the country's most beautiful provincial towns. Take a look at what our Owner Drivers have to say about working for us.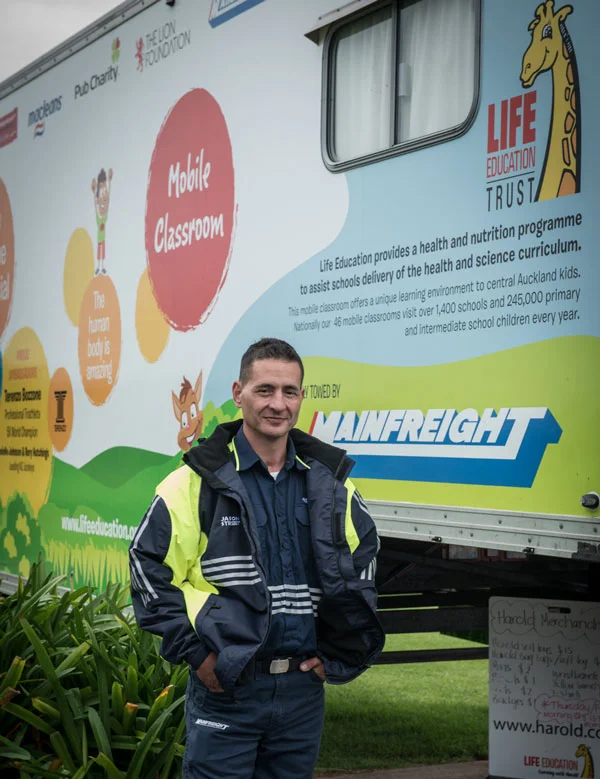 Meet Jason Street
Jason has been driving with Mainfreight for 25 years. Here is what he has to say about working for Mainfreight.
Being an Owner Driver with Mainfreight gives you the freedom of having your own business, while being backed by an awesome team. Mainfreight looks after you with business advice and you're always included as part of the Mainfreight family. If you're willing to grab the opportunities, they'll feed you plenty of work. When a good job comes along they'll remember your number, trust me. If you're thinking about going into business for yourself, why wouldn't you team up with the best?
What will I need as an Owner Driver?
The skills to be a good business owner. Many people have a partner or someone close who is business savvy to take care of GST, tax and paying bills
A minimum of $40,000 in capital depending on your finance sources and size of vehicle
An accountant. You are setting up your own business as an independent contractor so you want the best business and tax advice – and you'll need to be GST registered
What qualities are you looking for?
As you would be the face of our business, we are looking for someone with:

Strong customer service values
An eye for detail and a sharp appearance

A strong work ethic and get along well with people from all walks of life
A sense of humour
It also helps to be a good driver and to like driving
What are the necessary licences and certifications I need?
We can advise you on what's involved in getting the below:
Minimum of a Class 2 drivers licence
Full insurance including public liability
A valid fork hoist and dangerous goods licence
You'll also need a Transport Service Licence
What documents will I need to send through when I apply?
Please make sure you send in the below for your application:
Cover letter
CV (knowledge and experience of the freight industry would be helpful)
Scanned copy of both sides of drivers licence (minimum of a Class 2)
OHS Fork hoist licence
DG licence
TSL licence