3PL Warehousing vs DIY Warehousing
Making the decision whether to outsource your warehousing can be complex as there are many factors to consider. This article explains different aspects you need to take into account before taking your next step.
What best suits your business?
Here are a few things to consider when deciding on your warehousing options.
Cost – The cost on leasing or buying a warehouse, equipment and technology can be reduced utilising third party's existing operation. You may want to set up your warehouse from scratch and stock control systems to have a full control but this cost can be substantial. 3PL warehouses have already made this capital investment. A 3PL provider can help you design a warehousing plan that will save your bills. DIY can be more cost effective depending on the size and number of orders to control internally.
Time – Experts with years of experience can cut this time for you and arrange what suits your business the best. You will have more time to build close relationship with your customers, invest to become more competitive in the market or anything that is more important in growing your business. You can also save time in warehousing by having your team focusing solely on your customer and no one else by DIY warehousing, too.
Experienced Team – Having the right team is important as much as having the right tools to use. Passing responsibility to experts with in-depth understanding of the industry will allow you to be worry-free. Skip the whole process of employing and training new people so you can fully focus on your core business. On the other hand, as long as your team are trained to manage warehousing and process what needs to be done for the customer, you will be fine.
Volume/Growth/Scalability – The beauty of DIY is designing everything to your taste. You have full control to decide how to layout and size your warehouse and have your stocks in front of your eyes. However, if your business is continuing to expand or if you find your business has big peaks and troughs, you will need a warehouse that can easily adjust appropriately. A 3PL provider can accommodate the changing size of your business at a competitive rate. You won't need to worry about how to make use of empty shelves or squeezing in additional products. If your warehouse needs to be located at another region or country to be more efficient, checking multiple warehouse solutions that various 3PL providers can service might make your business more competitive.
So, what method should you choose?
It is crucial for you to understand and measure the uniqueness of your business as well as what your business' future goals are. By comparing pros and cons you will be able to make the right decision for you and your business.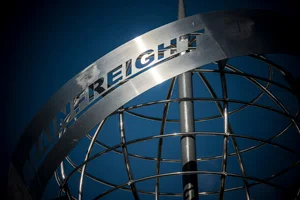 Where to from here?
Want to learn more?

Go to our collection of articles to learn more about freight

Freight Basics Articles

Can't find what you are looking for?

Contact your local Account Manager or nearest branch

Branch Directory