Warehousing
Logistics is all about getting your products to the end customer - consistently, professionally and within expected time frames.
Warehousing Belgium
Mainfreight has a wide offer of warehouse space. More than 150.000 m² storage facilities spread over three locations are being used for logistic services to various clients. The services we offer include handling of inbound flows of goods, storage, outbound flows of goods and "value added services".
Incoming flows
The management of incoming flows of goods starts with order acceptation and finishes with possible storage of the goods, including:
Reception and A-check of the goods
Quality control after registration of irregularities
Scanning and storage
Cross-docking
Storage
Bulk or rack storage in accordance with product specific characteristics, which includes following activities
Regular cycle counts
Annual inventory in collaboration with the client
Master data management
Status management at unit/piece level
Our WMS system allows tracing on product serial number
Outbound flow
Both for finished products and production parts the management of outbound flows of goods takes place in function of the client's specifications
For finished products

Replenishment picking in full loads
Detail-picking according to client orders (in the function of distribution centre)


For production parts

Delivery per call
Replenishment picking and delivery
Just-in-time delivery
Direct Kanban picking and delivery on production lines
Customised solutions
Our analysts generate a variety of scenarios to support you in creating the most cost effective supply chain and technology solution for your business.
Continuous Improvement Program
Our team members are characterised by a culture of continuous improvement, aimed at exceeding customer service levels in our partnerships.
Visibility across the supply chain
All our systems are connected to our web-based system Mainchain, allowing our customers have full advanced supply chain visibility.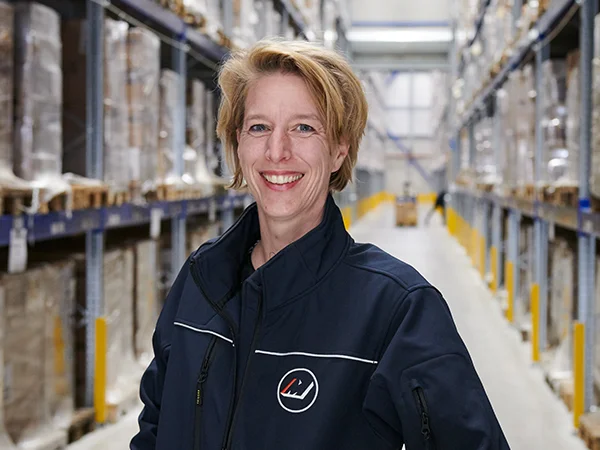 Contact us
Ask a question

Do you have a question about our services, please feel free to get in touch with us

Enquiry

Get in touch with us

Talk to one of our branches to get more information about our services

Contact us
Quote of the Day
Every adversity carries within it the seed of equal or greater opportunity