European Transport
Thanks to a strong network of partners in all European countries, Mainfreight Belgium is able to deliver both loose boxes and pallets quickly and safely to any destination in Europe.
Thanks to our strong European groupage network, Mainfreight is capable of handling your shipments. From a small package to pallets and even partial and full truck loads. Within Western Europe, as well as Eastern Europe.
The most important characteristics are:
Groupage, part and full truck loads
Partnerships with regional specialists with an expertise in the same fields as Mainfreight
Transport of dangerous goods
Contacts with your suppliers and clients abroad, so that deliveries and collections take place in accordance with their demands
Control over your shipment always remains directly with Mainfreight
Specialized partners for the distribution of parcels
Specialized partners for the distribution of pallets
Daily departures to nearly all West European countries and at least two departures per week to the rest of Europe
Short transit times
Own transport equipment, curtain sided and box trailers with double loading floor
Customs clearance
Transport insurance
Please select a country from the menu below and find out more about our services within that country and get in touch with our team.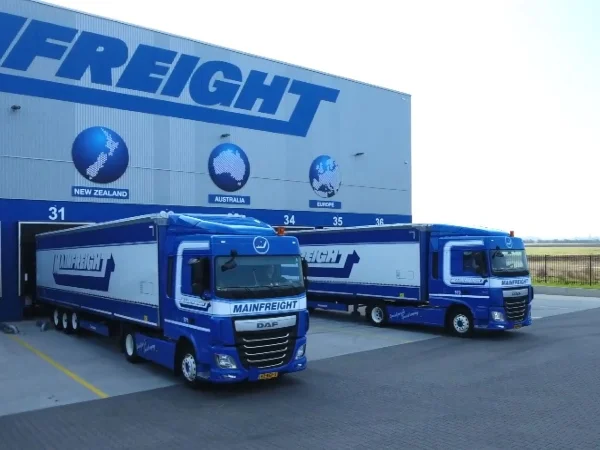 We Deliver
As a global logistics provider, Mainfreight offers managed warehousing and international and domestic freight forwarding. With team and branches across Australia, China, Europe, New Zealand and the Americas Mainfreight continues to expand its global footprint. Listed on the New Zealand Stock Exchange we continue to work towards our 100 year vision.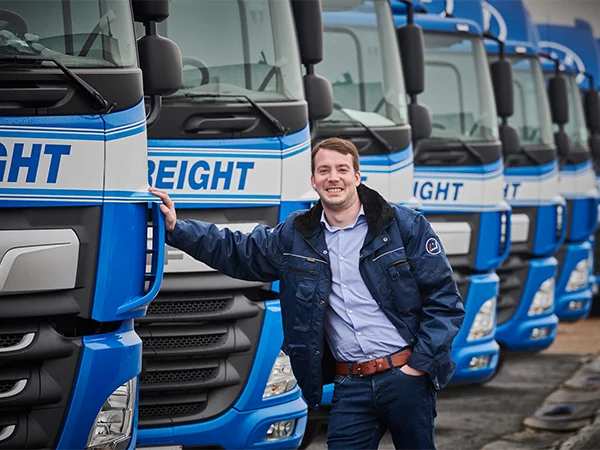 Nous contacter
Réserver votre envoi

Calculez votre prix et réserver votre envoi

Cliquez ici

Poser une question

Vous avez une question à propos de nos services, n'hésitez pas à nous contacter.

Poser une question

Prendre contact avec nous

Prenez contact avec l'une de nos équipes locales pour en savoir plus à propos de nos services.

Nous contacter