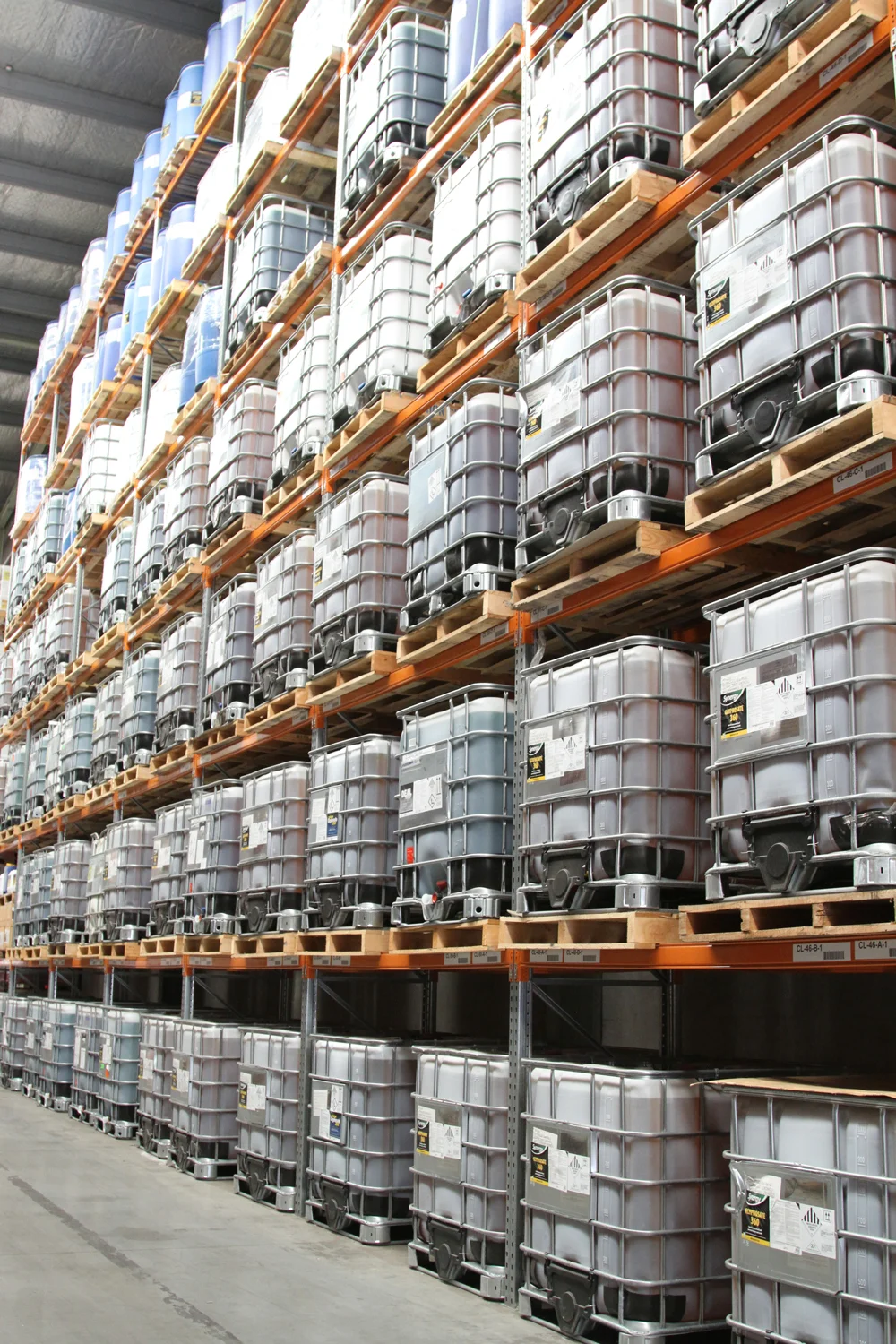 Hazardous Substances are defined as "any substance that has one or more of the following intrinsic "hazardous properties":
Explosiveness
Flammability
Ability to oxidise (accelerate a fire)
Human toxicity (acute or chronic)
Corrosiveness (to human tissue or metal)
Ecotoxicity (with or without bioaccumulation)
Capacity, on contact with air or water, to develop one or more of the above properties
The definitions of hazardous substances and dangerous goods can be a minefield of confusion and complexity if you're not used to them.
Hazardous Substances vs Dangerous Goods
"Dangerous Goods" is the term used for transportation and is covered under the Land Transport Rule: Dangerous Goods 2005. "Hazardous Substances" is the term used once those goods are "on the ground" delivered, or in a warehouse or depot", then they are covered under the HSNO Act.
Chemcouriers are experts in transporting hazardous substances.
Transporting Dangerous Goods with Chemcouriers.
Hazardous Substances Warehousing
Incorrect warehousing of hazardous substances can lead to a penalty up to a $500,000 fine and three months' imprisonment. In addition you can also be fined under the Health and Safety in Employment Act as one New Zealand company recently was for the incorrect storage of sodium metal.
If you are not 100% sure that your hazardous substances are stored legally you could unintentionally be breaking the law. Correct storage of hazardous substances is critical to your safety, the safety of those around you, and the environment
Our purpose built hazardous substances warehouses operating under both our Mainfreight and Owens brands, feature bunkers, enabling us to legally and safely store multiple classes of hazardous substances on one site. Our hazardous substances warehouses are available in several locations, saving you time and distribution costs by:

The ability to have your product in several sites, or cities
Storing your product closer to your customers
Protect yourself from a hefty fine, with Chemcouriers, hazardous substances experts. Contact our Dangerous Goods Warehousing Team.
Hazardous Substances and the Environment
Did you know? Many common household items are hazardous to the environment and, although not classed as dangerous goods for transport, if these products are introduced into the environment, they are hazardous to our waterways, plant life and insects.
Chemcouriers are committed to protecting our environment. Our team and owner drivers are comprehensively trained in the unlikely event of a hazardous substances spill.
If you would like to know more about hazardous substances warehousing or dangerous goods transport, contact our team now.
Hazardous Substances Training
The risks involved in handling hazardous substances are significant to our team, the public and the environment. For this reason we invest heavily in training:
Our team AND owner drivers have ongoing training in hazardous substances handling and Dangerous Goods licences
Accredited HSNO Approved handlers in our sites
All drivers and depots are audited for compliance and safety on a regular basis
Emergency Response plans - we have procedures in place to deal with emergencies
Chemcouriers offers a range of training services for our team, our drivers and to assist our customers. Not limited to hazardous substances training, Mainfreight is also registered to provide dangerous goods licence endorsement, with a limited number of spaces available on our courses for our customers.
If you would like find out more about our hazardous substances training or dangerous goods licence contact the
Mainfreight Training Centre.
Want to find out more about the services we offer
Whether it's transport, air & ocean or warehousing our team of experts are happy to help.
Talk to our Team today