Container Transport Services
With a full range of trailing equipment, our dedicated owner driver fleet operates 24 hours a day for both import and export movements offering delivery flexibility and maximising efficiencies.
Australian Cartage Specialists
At Mainfreight Wharf, we provide a full suite of container transport services and associated tasks including container pack/unpack, warehousing and project logistics to cover all of your national container transport and AQIS requirements. Our infrastructure and processes are specifically designed to maximise productivity and accuracy around the handling and delivery of your containers. With operations close to the ports across Australia, we will move your containers quickly, professionally and with full visibility.
Wharf Cartage
Import & export wharf cartage
Diverse trailer selection available to suit your needs
Dangerous goods handling
Refrigerated container transport
Container via yard staging options
Depot Services
Container loading & unloading
Redelivery & distribution services
Cross-docking services
Dangerous goods handling
AQIS quarantine & fumigation
Bonded facilities for dutiable & excisable goods
Value-added logistics services
Storage
Full containers
Refrigerated container power
Short & long term
Bulk stacked goods
Bonded facilities for dutiable & excisable goods
Inventory management technology
Project Logitics
Specialised project management
Multi-modal service options
Heavy-haulage
Interstate full container load movements
Over dimensional freight & break-bulk
Comprehensive Fleet
Our comprehensive fleet ranges from side loader and flat tops right through to retractable trailers so we can meet any specialised requirements, no matter the size or weight.
Extensive Network
We continue to build on our extensive nationwide branch network throughout the country to ensure seamless services from every major port, city and regional centre.
Streamlined Service
Our national coverage ensures consistency of service and reduces associated administration costs when working with multiple wharf cartage providers.
How we support your business...
Container Visibility
Our live online platform and sign on glass technology provide up to date container status information, assisting your planning processes to minimise internal costs and demurrage risk.
On-site Fumigation
On-site fumigation enables full control from wharf pickup through to delivery, helping mitigate biosecurity risks and improve lead times. Our on-site fumigation services are available at our Brisbane, Sydney and Melbourne facilities all year round.
On-site Weighing
Our facilities have on site weighbridges allowing easy and cost effective weight verification (SOLAS). This ensures all legal requirements on behalf of the shipper are met.
Demurrage Cost Control
Electronic container timeslot and dehire notifications ensure better planning processes that minimise demurrage charges.
Scheduling Flexibility
Our large customer volume and strong port relationships increase our flexibility to deliver at any time, giving you peace of mind around your container delivery services.
Account Management
We offer structured, consultative national account management and a KPI reporting suite focused on driving continuous improvement and cost optimisation within your supply chain.
Safety and Compliance
With CoR responsibilities impacting on all links in the supply chain, we are working hard to ensure your business can be confident we have the tools and processes in place to minimise risk. Upgrading equipment to ensure our team and customers are safe at all times is an important investment.
Owner Drivers
Our dedicated Owner Driver team ensures full customer service focus, accountability and care throughout the wharf cartage process. The tenure, knowledge and experience that our Owner Drivers accumulate over time critically supports the quality and service levels required to meet you and your customers' changing delivery needs.
Environmental Sustainability
Sustainable logistics initiatives remain an environmental issue worldwide. We actively seek ways to leave the lightest possible imprint on the planet while continuously managing our operations to build a sustainable operating environment.
Have a Question?
If you have a question or would like to find out more about our services, ask us today.
CLICK HERE
Want to talk to someone?
If you would like to talk to someone directly, find your local branch contact details below.
CLICK HERE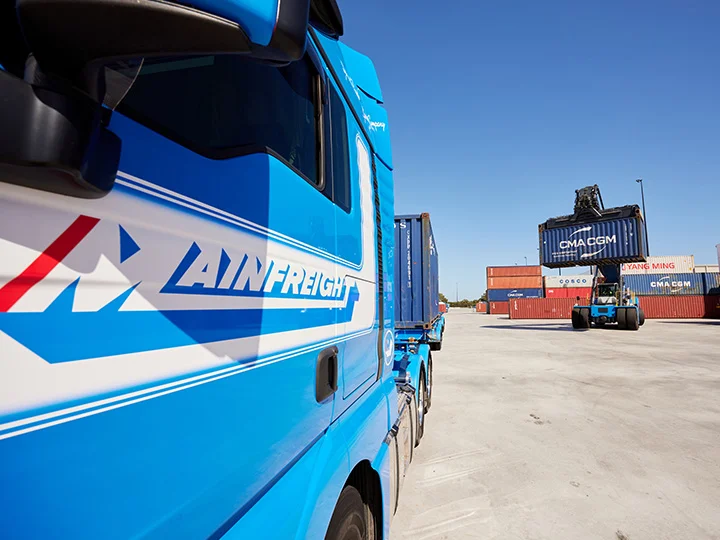 Container Tracking & Visibility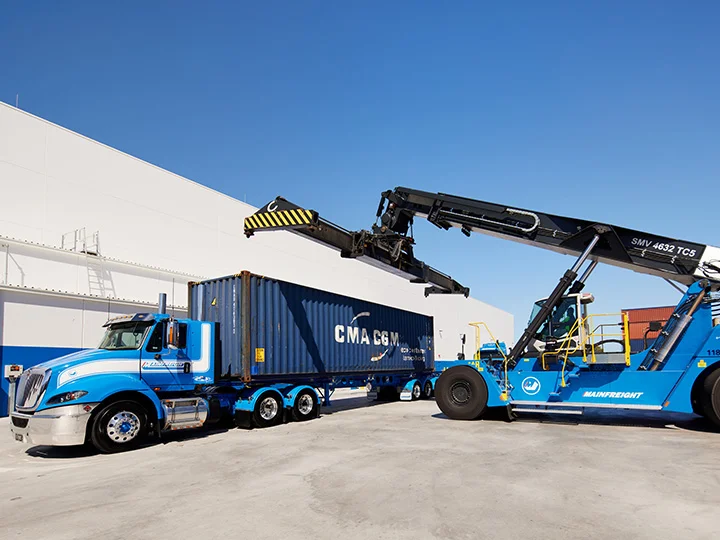 National Container Transport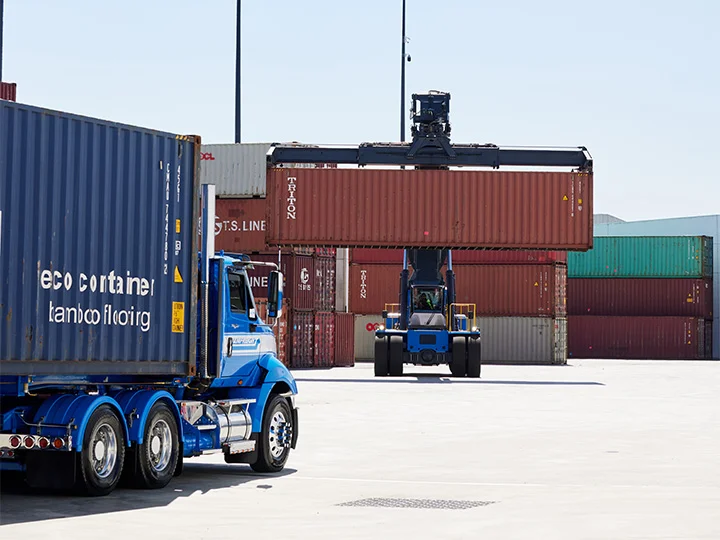 Depot Services & Storage