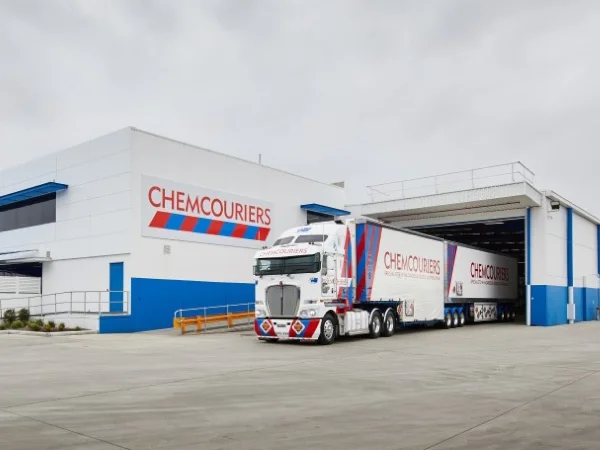 Chemcouriers - Hazardous Goods Transport
The transport of dangerous goods and management of hazardous substances are heavily regulated in Australia through federal and state government requirements. Specialist knowledge, understanding and detailed documentation is mandatory. While many carriers are exiting the hazardous goods market, we are intensifying our commitment to serving this complex business segment.

Over many years we have uniquely combined our research, investment, experience and processes to create a hazardous goods transport solution that proactively addresses changing compliance laws.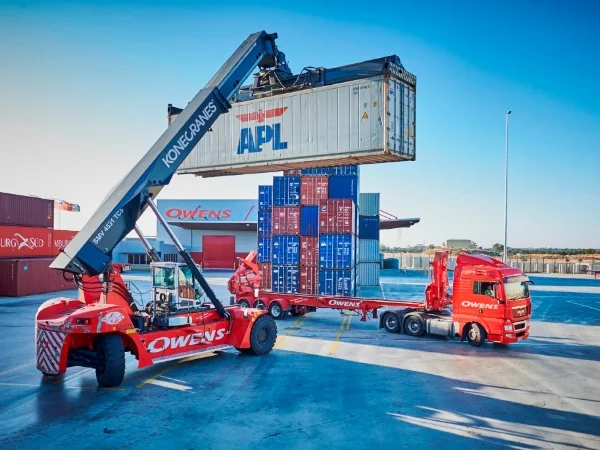 Owens Transport
With a full suite of wharf transport services and associated tasks including container pack/unpack, warehousing and project logistics and comprehensive fleet ranging from side loader and flat tops right through to retractable trailers, we have the capabilities to ensure we meet any specialised requirements, no matter the size or weight.

We continue to build on our extensive nationwide branch network throughout the country to ensure seamless services from every major port, city and regional centre. Our network creates one wharf carrier for your national container transport and AQIS requirements. With a single point of contact we can tailor solutions to add enormous benefit to your supply chain.