Drive your career from the floor up!
If you've left school and already have some work experience, talk to us about how an exciting long-term career at Mainfreight.

Starting on the warehouse floor, you'll learn our global logistics operations from the ground up. You'll be working alongside people who have been in your shoes and want to see you succeed and make your mark. They understand the journey you're on and are more than happy to help you plan and execute your Mainfreight career path.

Here, your success will come through talent, hard work and passion - not time in the job. You'll be a valued part of the team from day one. So rather than watching from the sideline, you'll be expected to contribute, challenge and get actively involved in decision making. The more exposure you get to the business, the faster you'll progress!

If you've got the right attitude, enthusiasm and a willingness to learn, we can teach you the rest.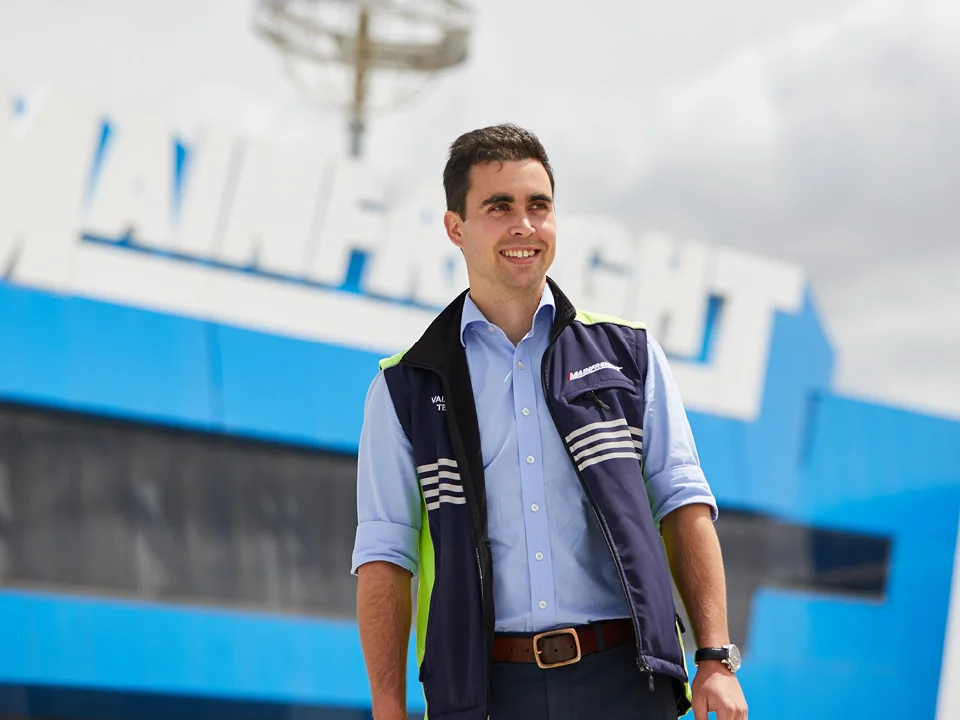 If I had to describe my time at Mainfreight in a few words, I would say unpredictable, challenging and rewarding.