As a Mainfreight customer, you can be confident that Mainfreight is committed to investing in advanced warehousing technology.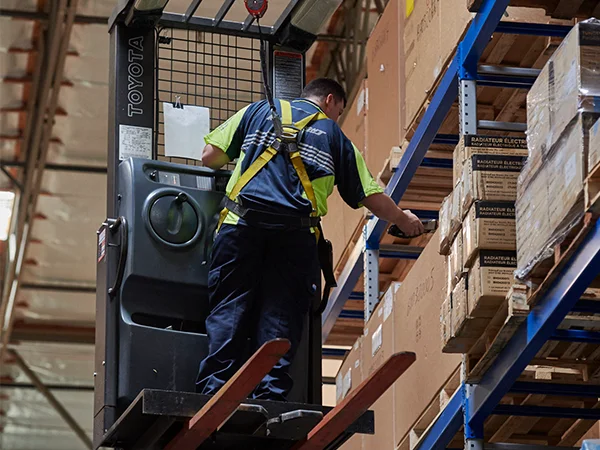 Smart Picking & Replenishments
How does Smart Picking Work?
Our picking screen has been redeveloped to provide even more information to our team as well as the ability to customize it at a user level, filter based on client requirements, and provide advance searching options.
What is the benefit?
The ability to customize the screen, present more information/filtering options, and providing quick insights allows our teams to make the best possible decisions when grouping orders off to pick, which in turn increases productivity throughout the entire pick and dispatching process.
How does Smart Replenishments work?
We have moved away from the traditional one product to one location set up and have started utlizing zones, historical data, and set replenishment periods. Using all of these factors our system will dreict our team to which zone to replenish product into and how much.
What is the benefit?
Utilizing zones and historical data removes the need for our team to run reports and manually update pick face locations each time there is a new fast-moving SKU introduced or there is a change of season, providing them more time to complete the replenishment itself with better accuracy.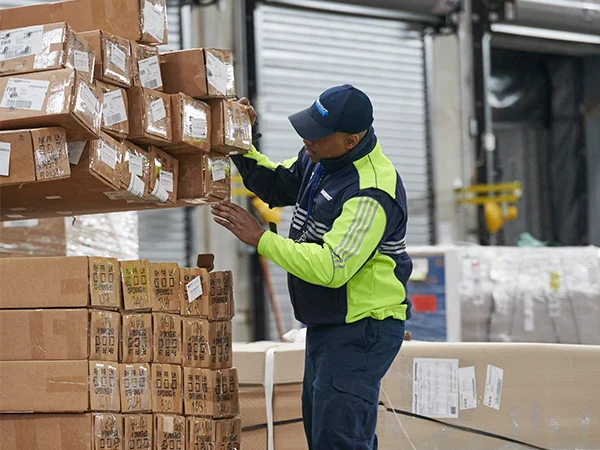 Stock Control
What is Stock Control?

Stock integrity is vital to customer satisfaction and retention. To further aid us in this, we developed an additional check into the operational picking process in the form of a stock count driven by a threshold trigger set at a customer level.


How does it work?

Set thresholds drive the stock control count for product groups. This will be etiher a percentage threshold (pallet configuration setup) or a unit threshold (smallest unit of measure). When picking if the set threshold is met, the team must count the remaining stock in the location. This reduces the need to count untouched pallets that have not moved or slow-moving products, focusing on a client's fastest-moving products.


Why is it effective?

Picking is where most errors occur, causing overs/under, triggering the team to count stock when it reaches a certain threshold addresses any potential issues early on.
Also, having to conduct a stock count requires physical proximity to actual stock. Conducting this during the picking task reduces the potential travel time as the team is already in the process.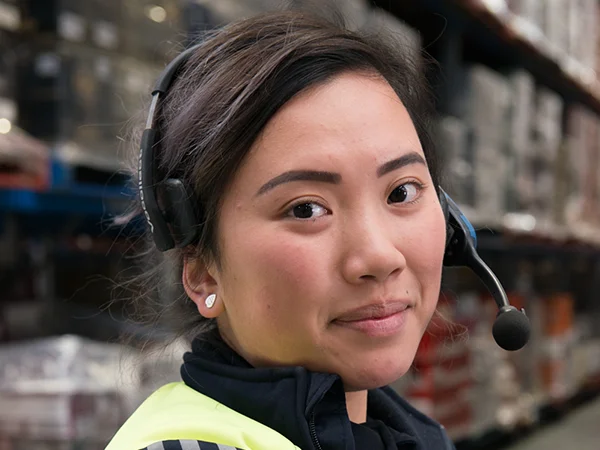 Voice + CT60 Hybrid
What is a Voice + CT60 Hybrid?

A Voice and CT60 Hybrid combines the use of our current Voice Technology (A730 Vocollect) and our Honeywell CT60 RF devices. This is a Hybrid device that can transition between both Voice and RF picking, removing the need for the A730.

How does it work?

The Honeywell SRX3 headsets connect to our CT60 RF devices via Bluetooth, which provides audio directions and requires verbal feedback at each step to confirm the operator is at the right location, picking the right product and the right quantities. The ideal application of this technology is for high volume unit and carton picking.

Why is it different from other Voice and Handheld solutions?

The major difference between our solutions and other hybrid solutions is that we have invested in integrating the current Voice technology directly into our very own WMS (Warehouse Management System). At every step, the team will be able to utilize both sets of technology.

What are the benefits?

Voice technology enables our team to work through more orders per person more accurately,
increasing the warehouse's possible output. This means we are better equipped to support our customers
through peaks in their business. Coupled with the direct integrations, our team can move between
both solutions (not going from one app or device to another), giving them the best of both Voice and RF technology.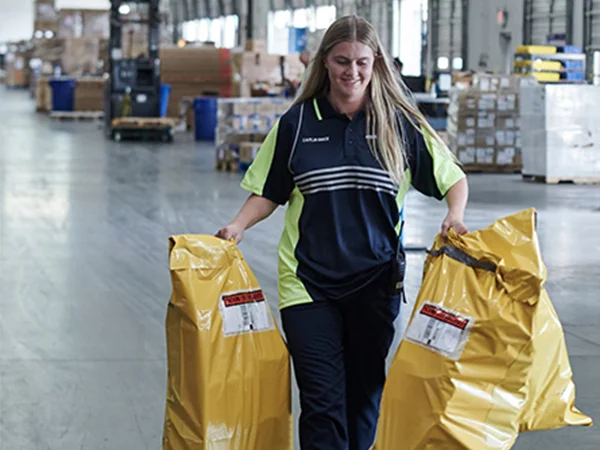 Carrier Integrations
What are Carrier Integrations?
Carrier integrations are where we have developed a link between a 3rd party carrier system and our own WMS via an API or EDI link.
What are the benefits?
Having a direct integration with these carriers allows for shipping labels and tracking numbers to be generated automatically once an order is finalized in our WMS. This removes any need for team members to go into 3rd party systems to product labels and tracking numbers reducing the chance of manual error and dramatically increasing productivity.
Major Carriers we are currently integrated with:
Contact us online
If you have a question or would like to find out more about our services, ask us today.
CLICK HERE
Contact a branch
If you would like to talk to someone directly, find your local branches contact details below.
CLICK HERE