Mainfreight Development Programme Ukraine
If you want to dive into the dynamic, fast paced world of supply chain and you're not afraid to step outside your comfort zone, you've come to the right place. We believe in developing our team members of the future today, because we know that they will be driving our business tomorrow and for the next 100 years. We look for people that see the long term impact they will have on our business. If you're ready for the challenge of a lifetime, read on!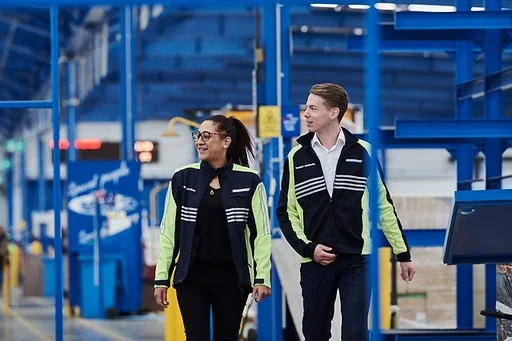 On the job learning
By joining our three-year Mainfreight Development Programme, you will receive the ideal combination of 'doing' and 'learning'. Right from the start, you will get to work in an operational role whilst benefitting from a clearly defined structure of training and coaching. You will have the opportunity to work in different roles within our business units, Air & Ocean, Warehousing and Transport. As we are a global business, we offer you the opportunity to fill roles in our branches across Europe.
Your development
Our Mainfreight Development Programme focuses on your individual development and career path. It is a three year programme where you will learn more about your strengths and your interests within Mainfreight; whether that's in a leadership role, sales, operations, business development, IT, or finance, it's up to you! To further your development you will participate in multiple personal leadership courses, presenting courses and networking sessions with the our European trainees. You can put training into practice by taking on improvement projects within your role. This is a great way to see just how big your impact on our business can be!

Looking after our people is a key part of our culture at Mainfreight and you will receive coaching from your manager or team leader. We also plan coaching sessions for you and the programme coordinator to reflect on your development, where you want your career to go, and how we can help get you there.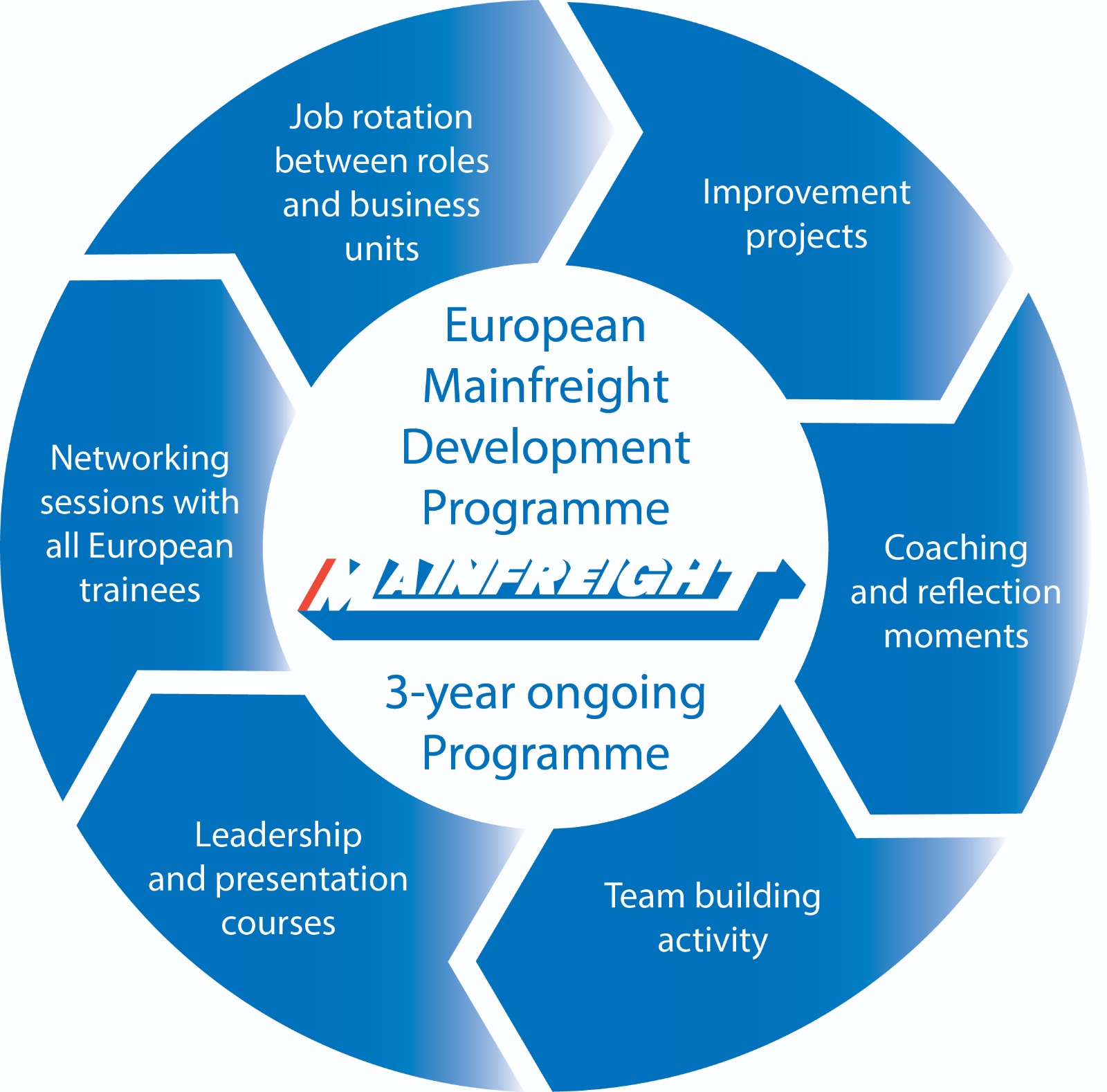 What we look for
Every decision we make at Mainfreight today, we do so while looking at the next 100 years. We look for people who understand the long term benefits of learning from the ground up and gaining a broad base of experience. We also look for people who:
Recently graduated with a bachelor or masters degree
Hold a European passport
Are passionate about starting a career in the supply chain industry
Speak proficient English and have a high command of either Dutch, French, German, Romanian, Polish, Italian, or Spanish
Do you think you have what it takes to become a Mainfreight legend? Then we want to hear from you! Get in touch with us, or hit apply now!
Frequently Asked Questions about our programme
When can I apply?
We have a different way of doing things around here. Rather than having fixed intakes, we recruit as and when we need new talent. To us, it's about getting the right fit, not just the right numbers. We hire as many good people as we need throughout the year!
Where are the opportunities?
We have graduates based in our operations all around Europe. Where you are located will depend on the opportunities available at the time you apply, most of the time your first role will be in your home country. During your Mainfreight career there will be opportunities to work in another European country, so have your passport ready!

If you are looking for a specific location, we'll do our best to find you a role there – either from when you start with us or when the next opportunity comes up.

Can I follow an international career path?
Yes! We support our trainees to follow a European career path should they want to. We like you to start in the country where you speak the native language, where you go next is up to you and the availability in the different countries. All you need to do is put your hand up!
Will I rotate through all business units?
There are no set rotations and no two career paths of our trainees is the same. Where you go is up to you and what is available at the time. Click
HERE
to find out more about some career paths our future leaders have taken.
What will my first few months look like?
Unlike most programmes, there are no set pathways here. You won't be following fixed rotations but instead you will be owning the role you fill like any team member would. This flexible approach means you'll contribute to the bottom line and get to understand what makes this business tick.
You can expect to spend your first period:
Learning the fundamentals of how our business works
In the operation handling freight, getting your hands dirty
Experiencing our unique culture and getting to know our people
Want to know hear more about the experiences of our Mainfreight Development Programme? Click
HERE
to hear what they have to say!
How long is the programme?
The programme takes three years but your development doesn't stop there! After the programme we will continue to invest in you and there will still be plenty of opportunities to develop yourself, thanks to our 'promote from within' philosophy.
START YOUR MAINFREIGHT CAREER TODAY
Any questions? Get in touch with us below