Customs Clearance
Our own in house customs teams manage handling your customs clearance, from general customs entries to consultancy on every scale.
Customs brokerage service
Mainfreight Ukraine has been providing a full range of customs clearance service as well as bonded and temporary warehousing service for more than 3 years. For convenience of customers, our company carries out customs clearance of goods at ​​the Kyiv City Customs Office (the terminal address: Kiev, 58 Novopirogovskaya Str.) and at the Kiev Customs Office (the terminal address: Kiev region., Brovarsky district., Dimitrovo village.
We provide the following customs brokerage service:
Customs Accreditation;
Support and assistance in certification of goods;
Expert assessment of goods' customs value;
Customs clearance of different shipments: import, export, transit, temporary admission;
Definition of product customs codes;
Calculation of customs payments;
Customs terminal service;
Consulting in all the stages of foreign activities.
We have experience in customs clearance of different types of goods:
Food;
Cosmetics;
Consumer goods;
Food and chemical ingredients;
Cars and car spare parts;
Telecom equipment;
Computers and accessories;
Industrial and agricultural equipment.
Our advantages:
Convenient working schedule of the terminal: Monday to Friday 09:00 to 20:00 o' clock; Saturday 10:00 to16:00 o' clock.
Express customs clearance. Cargo customs clearance of goods is made within a few hours.
One-stop shop. Full range of services in one place;
Extensive experience with different types of cargo;
Qualified assistance in the preparation of shipping documents that will help to minimize customer risks!
Due to cooperation with the experienced customs brokers of our company you are sure to minimize your customs risks, receive "turnkey" customs brokerage service, have your goods cleared very quickly and get professional brokerage support of a high quality at all the stages of the foreign trade with your partner.
Global network
Our comprehensive global network avoids 3rd party involvement and ensures a local contact at each point of the supply chain.
Local service
Our decentralised customer service teams are located in each branch, making decisions as close to the operations and our customers as possible. This provides timely, accurate information on shipment status, reducing the time your team may spend managing freight movements.
Customs expertise
Our in house teams will manage customs, quarantine and duty changes to reduce compliance risks and costs. We offer a range of services including customs audits, tariff concession orders and much more.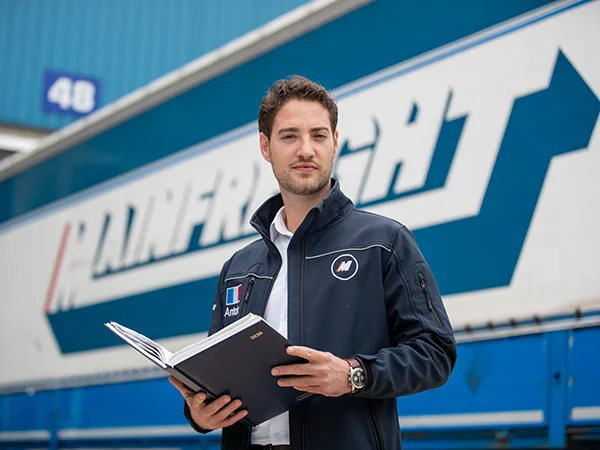 Contact us
Free Shipping Quote

Ready to start shipping with us, ask for a shipping quote

Ask a quote

Enquiry

Do you have a question about our services, please feel free to get in touch with us

Ask a question

Get in touch with us

Talk to one of our branches to get more information about our services

Contact us