13 September 2022
New Office – Bangkok Mainfreight Air
We are pleased to announce that we officially open our Bangkok Air Office on 9 Sept, 2022.
At the heart of air cargo location, Mainfreight Thailand has opened a Bangkok Air Freight Branch to support our airfreight activity and business development to the next stage. Our office is located in the Cargo Agents Building (AO3) nearby the Thai Customs office, TG Terminal (Thai Cargo ground Terminal operator) and BFS (WFS-PG) Ground Terminal operator. This is to ensure we can provide fast, convenient services with the support of the neighboring facilities.
Our management team in Thailand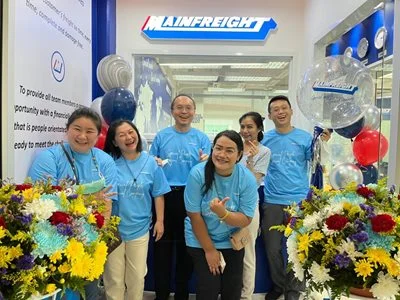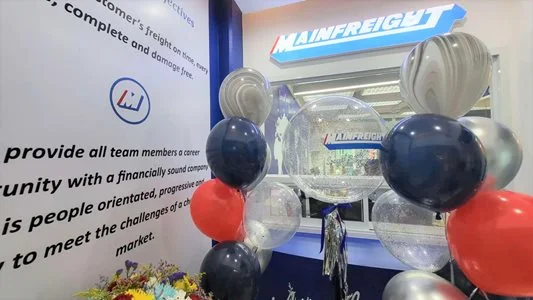 Bangkok International Airport (called Suvarnnabhumi Airport) or its IATA airport code "BKK". The name Suvarnabhumi (pronounced su-wan-na-poom) which means "The golden land", specifically referring to the continental Indochina. BKK airport is also the main gateway to Thailand for tourists. This airport is in the Samutprakarn province and approximately 30 kilometers from downtown of Bangkok and covers over 660,572 square meters of land area. And far from Laem Chabang Port around 106km.
The airport has 2 parallel runways (60m. wide, 4,000m. and 3700m. long) and 2 parallel taxiways to accommodate simultaneous departures and arrivals. It has a total of 120 parking bays (51 with contact gates and 69 remote gates) and 5 of these are capable of accommodating the Airbus A380 aircraft. With a capacity of handling 76 flight operations per hour, both international and domestic flights will share the airport terminal but will be assigned to different parts of the concourse. In the initial phase of construction, it will be capable of handling 45 million passengers and 3 million tonnes of cargo per year.
The cargo terminal at BKK airline has 2 terminal operators. Thai Cargo (TG: Thai airways) & The BFS cargo (WFS PG Bangkok flight service) with full service and modern facilities. Another pride of Suvarnbhumi Airport lies in the major advance of Suvarnabhumi Airport Free Zone. The objective of Free Zone is to promote the overall picture of logistics in Thailand where air cargo is gaining more prominence. Suvarnabhumi Airport Free Zone has been a welcomed addition to Thailand's desire to be major Asian logistics hub and raise Thailand's competitiveness to its global counterparts.
We are looking forward to supporting your business in Thailand.
For more details regarding our services in Thailand, please
contact us
via our email MFIAsiaSalesEnquiries@mainfreightasia.com or call +66 2 134 6072

Relative News | Branch & Warehousing in Asia
Branch Profile | Malaysia - Penang Air & Ocean
Branch Profile | Malaysia - Port Klang Air & Ocean
Branch Profile | Singapore Air & Ocean
Branch Profile | Singapore Warehousing
Branch Profile | Thailand - Bangkok Air & Ocean
Branch Profile | Thailand - Laem Chabang Sales office
Branch Profile | Vietnam - Hanoi Sales Office
Branch Profile | Vietnam - Ho Chi Minh Air & Ocean
Branch Profile | Indonesia - Jakarta Air & Ocean
Find out more about some of our services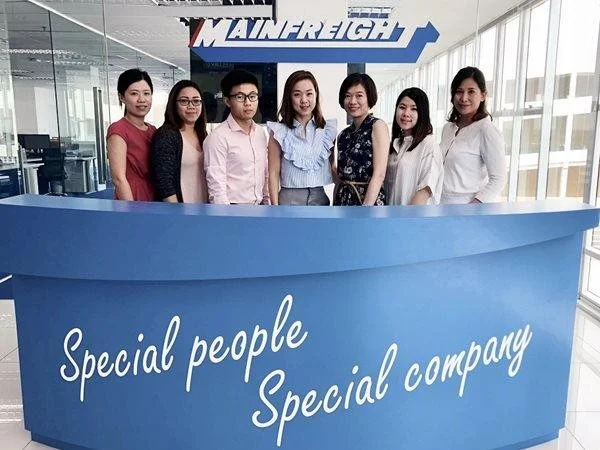 Contact us
Free Shipping Quote

Ready to start shipping with us, ask for a shipping quote

Ask a quote

Ask a question

Do you have a question about our services, please feel free to get in touch with us

Enquiry

Get in touch with us

Talk to one of our branches to get more information about our services

Contact us