Technology and Business Solutions
Our technology has been developed by us to address the needs of our customers at the forefront. This allows us to be innovative and nimble with our technologies, so we can match and exceed your critical supply chain management and intelligence requirements.
As a minimum, our applications provide you with real-time visibility and at the upper end they are capable of providing you with unique insights into your business, to enable you to monitor and adapt your supply chain appropriately. The flexibility of our technology allows you to match our tools to your needs, bringing efficiency and transparency to your supply chain.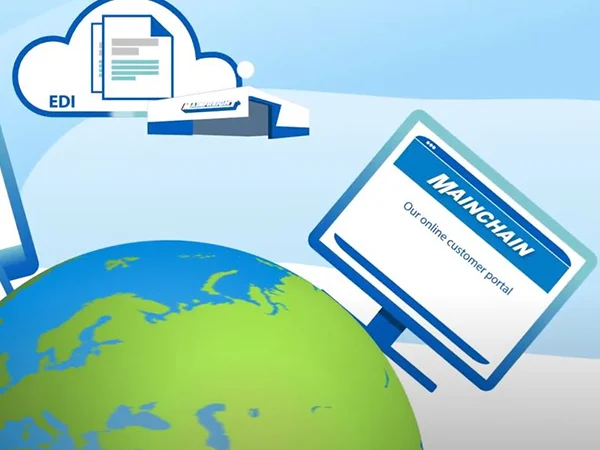 Mainchain Customer Portal
Our visibility portal, Mainchain, allows you a full overview of your supply chain in one dashboard. Whether it's air & ocean, transport, or warehousing: our customizable dashboard lets you choose what you want to see on your personalized homepage.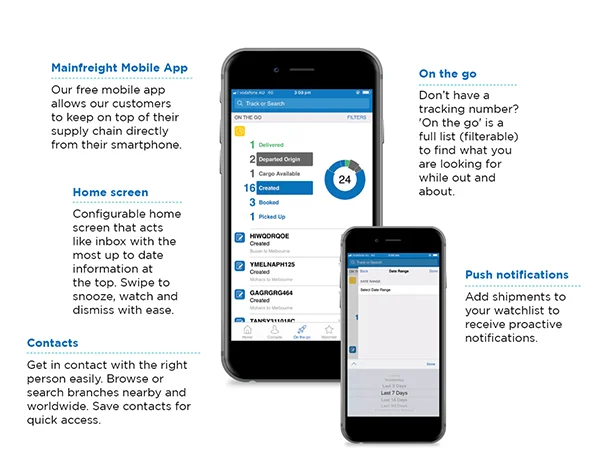 Mobile App
On the go? Our free Mobile Application allows you to view your supply chain on your smartphone.
Do you think it's time to integrate your supply chain?
Our aim is to translate your complex supply chain and business problems into meaningful solutions coupled with the plans and tools to deliver them.
Contact us today