At Mainfreight, we hold ourselves to a higher standard of service, and at the forefront of our service are our client relationships. One of the main roles to support our clients is the CDE role. CDE stands for Client Development Executive.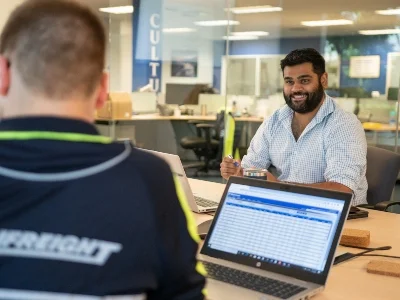 Apply with us today if you're looking for a career in sales and want to be part of a energetic, enthusiastic team who share a hunger for delighting our customers.

This role in sales will provide you with a fantastic opportunity to become an expert in domestic transport, learn valuable sales skills with on the go training and development whilst giving you greater exposure to the wider supply chain of the business.
The Mainfreight Development Program is designed to help shape professionals and build life skills that enable MDP team members to take on any role in this business, anywhere in the world. We are focused on developing leadership competencies because at Mainfreight leadership is a mindset not a title. Our culture embraces indivduals seeking hands on experience in our vast industry. No college degree? No problem! At Mainfreight education is optional, but learning is compulsory.