Sales at Mainfreight
Ready to play a pivotal role in our rapidly expanding business? Read on
A day in the life of a sales representative
My name is Jeroen and I started my Mainfreight career on the Future Leaders Programme. During my traineeship, I gained experience during my role rotations, which has helped set me up for my career. My first role was in our Warehousing business unit as a Groupleader in 's-Heerenberg. There I gained leadership experience and my first taste for the supply chain industry. For my following and subsequent roles, I moved into our Air & Ocean part of the business in Amsterdam. My first role in Air & Ocean was in export operations, then sales support; these roles have both set me up for my current role as sales representative.
I feel so lucky to be part of such a diverse and fast-paced company. Here is what a "typical" day looks like for me.
I say "typical" as really no two days are the same!
| | |
| --- | --- |
| 6.55 | Alarm goes off. |
| 7.00 | My workday starts in the shower: priorities, to do's, an evaluation of the day before will all bolt through my mind at airfreight speed. |
| 7.30 | If it's a Monday or Friday, I will head straight to our Amsterdam or Rotterdam office. Any other day I'll head straight out on sales calls. |
| 8.00 | Have a coffee and read the (transport) news. |
| 9.00 | Here is where the routine stops; the rest is an empty canvas to paint blue. Days on the road I have at least three appointments set, I will also drop into existing prospects or search and approach new prospects. |
| 16.00 | Late afternoon I find space to answer emails, do follow ups, and log my sales calls in the system, MainSale. I'll also do prep needed for the next day. |
I like being a sales representative as it constantly challenges me. No two days are the same! We hunt for non-transactional customers with frequent and consistent freight so we can create long term relationships and build our service around them.
These challenges are also where the fun is generated! It is exhilarating finding those customers and showing them the added value of Mainfreight! Even better is gaining the account and building our own consolidations between branches!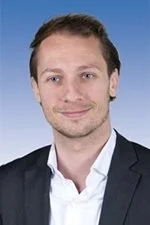 Sales is the lifeblood of our business and as a sales rep, you are in the midst of it!
Ready for a career in sales?