Sales at Mainfreight
Ready to play a pivotal role in our rapidly expanding business? Read on

A sales career at Mainfreight
If you're wired for sales, thrive on variety and understand what it takes to exceed customers' expectations, you've come to the right place.

Mainfreight's network is rapidly growing and we are looking for passionate sales professionals to provide exceptional service to our customers and hunt for new opportunities. If you set challenging targets, thrive on variety, and understand what it takes to exceed customers' expectations, a sales career at Mainfreight will fit you like a glove!

There are no levels of hierarchy to slow you down. As a Mainfreight sales representative, you will be expected to make quick decisions in front of customers.

Our network of Air & Ocean, Warehousing, and Transport operations all have their own dedicated business development teams in Europe. We sell across the network, so it's a fast-paced environment with plenty of opportunities to grow, learn, and prove yourself.

Mainfreight encourages career progression through promotion from within and we have a number of sales roles within Mainfreight's Air & Ocean, Transport, and Warehousing network. These positions include Sales Support, Sales Executive, Account Manager, Pricing Team, and Sales Manager.
If you want a sales career that challenges you, values your performance, all while you have fun along the way, hit apply now!


Frequently Asked Questions about Sales
What background do I need for a career in sales?
We believe that education is optional but learning is compulsary. What we mean by that is it's not important for us what study you've done or what experience you have. What we are most interested in is what kind of person you are. We look for passionate people who are willing to learn!
What training will I receive?
At Mainfreight we believe in developing our people and setting them up for success. Next to on the job learning, sales representatives receive training and courses such as European Sales Induction , Professional Selling Skills, Prospecting workshop, Presenting with Impact courses and where applicable Leadership courses. We also hold frequent regional catch ups so you can learn from other sales professionals at Mainfreight and build your network.
What will my sales career look like?
You create your own career path! Have a look at the testimonials below from some of our team members. Once you start at Mainfrieght, the world is your oyster!
Can I go into outside sales immediately?
In order to get an understanding of our business, our customers, and the way we do things around here, we encourage sales representatives to go into sales support first. This will help you to learn about all the ins and outs of sales. After that, you're ready to hit the road!
How will I be measured?
At Mainfreight we believe that what gets measured, gets done. We also like to foster a competitive streak in our reps. We therefore set challenging targets for our sales professionals including weekly call number targets and yearly financial targets. Team members who smash their targets will be recognised at the Sales Conference each year.
What do you mean by a "hunter"?
We look for natural "hunters" who in the face of a challenge, role up their sleeves. As a Mainfreight sales rep (hunter), your objective is to actively acquire and close new business. You have a competitive nature, a high drive to win, you are resilient, and you like to interact with and influence others.
How do you create a team environment?
Teamwork makes the dream work. As a sales representative you will be on the road a lot, often by yourself. It's therefore important to ensure the time you spend with your team is positive and well spent. To foster team spirit and working together, you will be a part of weekly P.A.T. meetings, regional Big M meetings and of course the Sales Conference which is held once a year!

"We are big on emotional intelligence, breathe life into the branch and champion the blue blooded culture. "
- Seth Freeman
Straight from the horse's mouth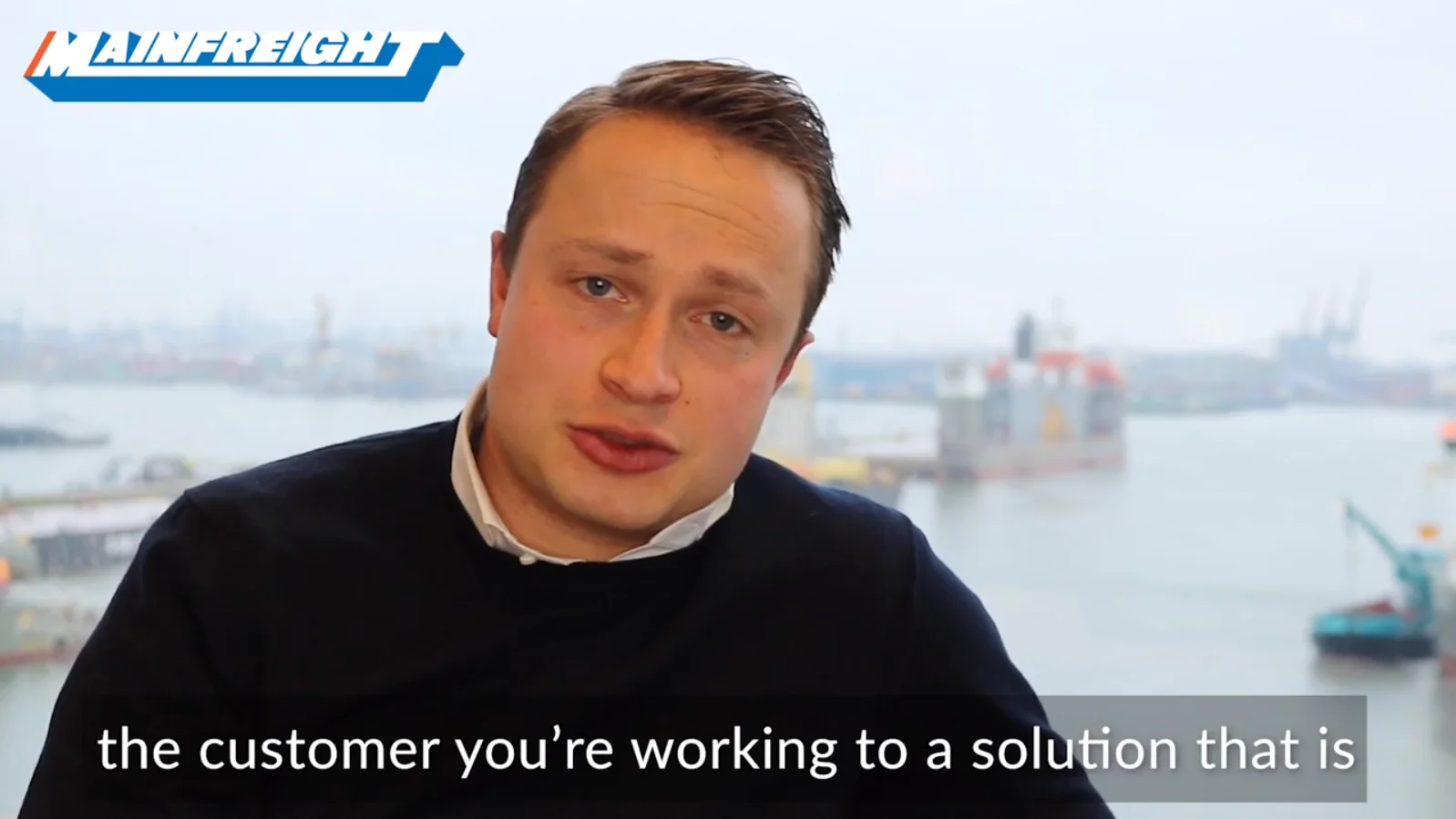 What do you like about sales?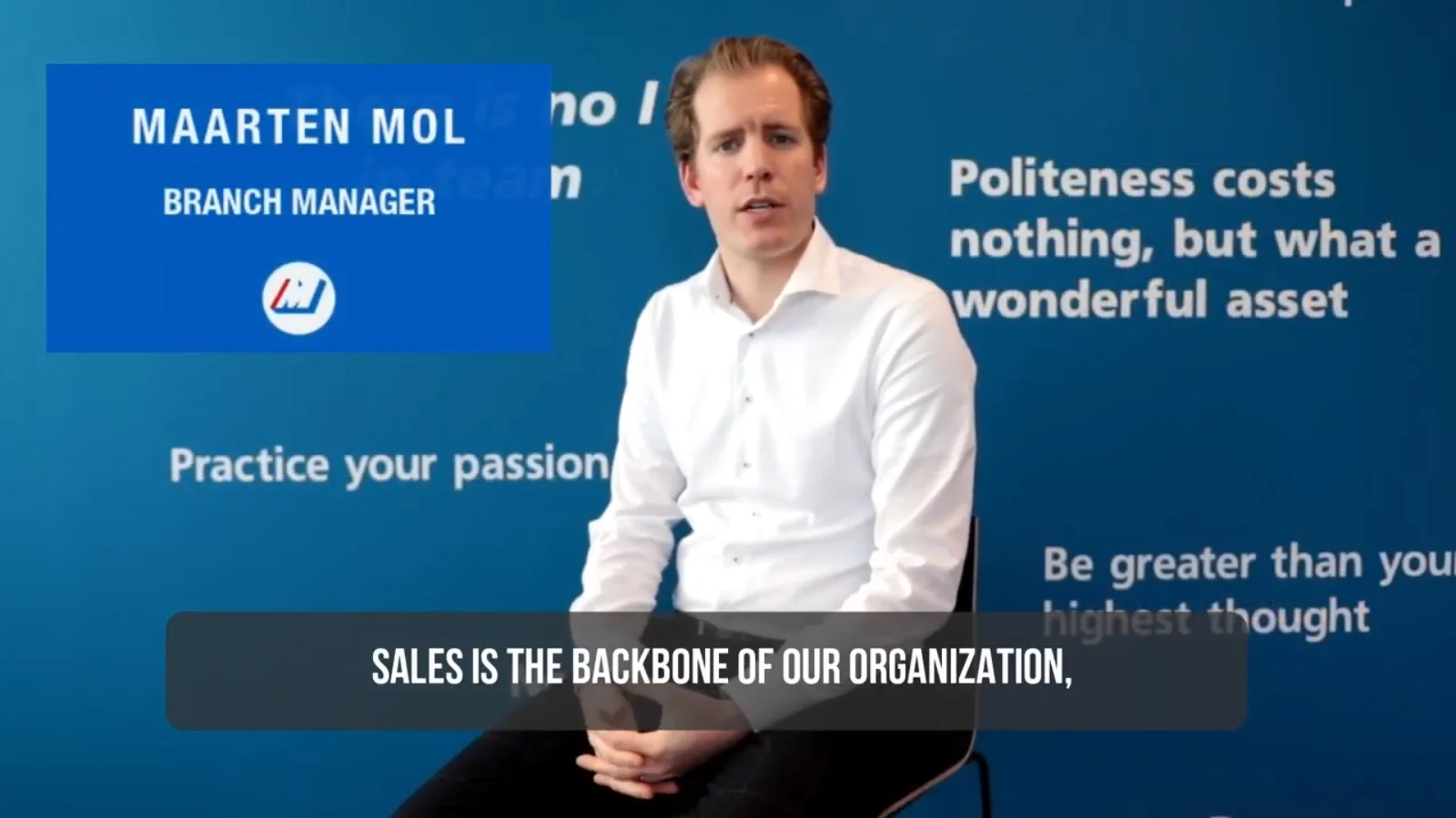 Why is sales important?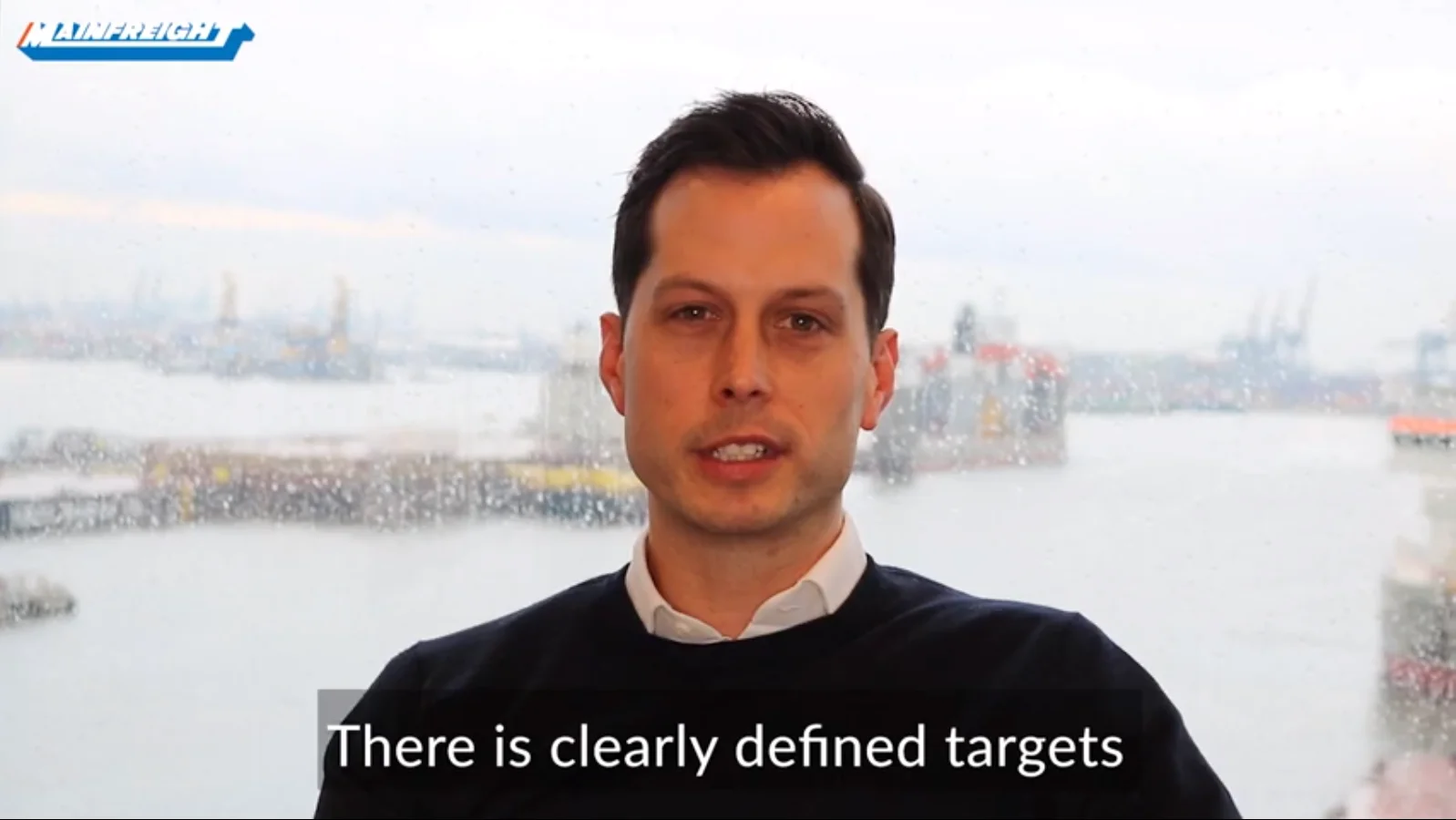 Why sales at Mainfreight?
Curious what a day in the life of a sales rep looks like?
Fill in the form below and have a read!
What do our team have to say?



Having worked in Brussels and London with Mainfreight has helped me with my role as sales representative in Antwerp. We target customers for the long term to provide a total supply chain solution. As a sales rep you have the responsibility to make decisions. So if you're ready, just fire and aim!
- Aline Draps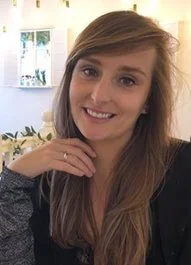 We promote from within which means you really develop yourself and grow within the organization. Before you hit the road, Mainfreight will give you the tools to succeed. The sales induction is a great example; it's a two-day course with team members from around Europe and it helps jump-start your career.
- Bart Dijkman



I feel energised knowing that my team is genuinely happy when I gain new customers; it makes me challenge myself even more. We breathe fresh air… Mainfreight blue air!
- Suzy Bactoglou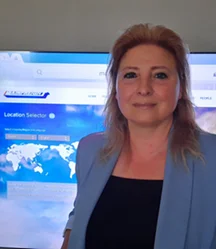 You deal with a number of different industries on a daily basis, ranging from startups to multinationals. As a sales rep you are autonomous so you have to be organised to meet the high expectations. It's a fast paced environment where your decision making and people skills are put to the test.
- Seth Freeman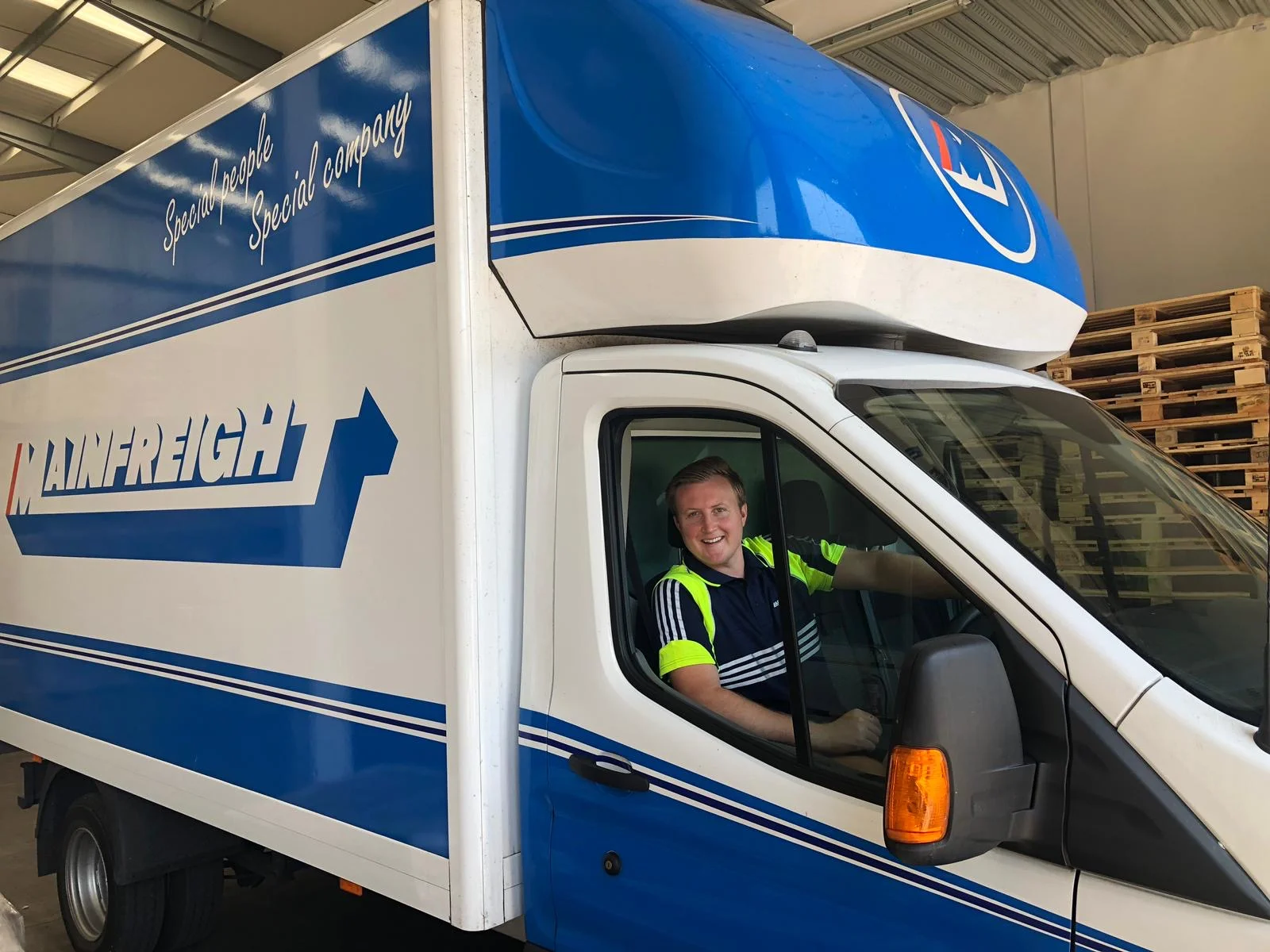 Ready for a career in sales?