's-Heerenberg Mainfreight Warehousing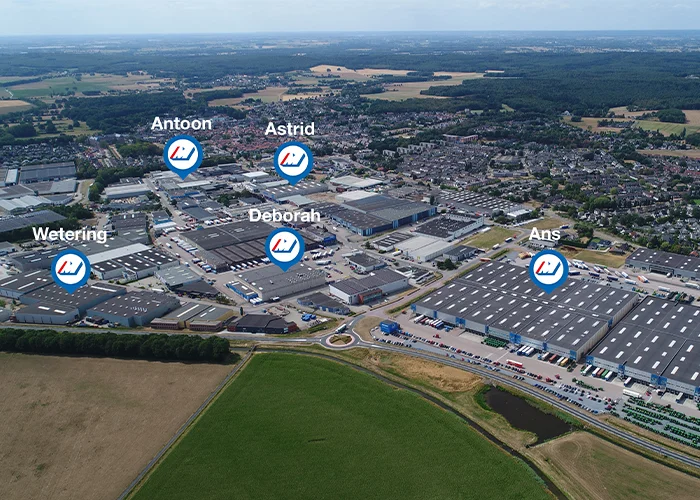 Brede Steeg 1
'S-HEERENBERG 7041 GV
Netherlands
PO Box 18
's-Heerenburg 7040 AA
Netherlands
Monday

08:00 AM - 05:00 PM

Tuesday

08:00 AM - 05:00 PM

Wednesday

08:00 AM - 05:00 PM

Thursday

08:00 AM - 05:00 PM

Friday

08:00 AM - 05:00 PM

Saturday

Closed

Sunday

Closed
Location Overview
Mainfreight 's-Heerenberg is one of our branches located in the Netherlands. The support office of Mainfreight Europe is situated in 's-Heerenberg, which makes Mainfreight 's-Heerenberg an important branch for us. 's-Heerenberg is located very close to the German border, which enables Mainfreight to transport goods via the German motorways. Mainfreight 's-Heerenberg provides numerous services, such as Warehousing, Crossdock and Transport.
In 's-Heerenberg we have several warehouses. The total storing capacity of our warehouses in 's-Heerenberg is 110,200 m2. This enables us to store massive amounts of goods. Another warehouse Building Meiland has been built in 's-Heerenberg and is opened for business since 20th September 2017. This new warehouse has a total size 26,000 m2, in multi-customer warehouse and hazardous goods. Due to this expansion, we are even more able to offer high quality Logistics services to our customers from 's-Heerenberg.
Our fleet enables us to transport your goods any time across the Netherlands and the rest of Europe. Our fleet consists of temperature controlled trailers, hard sided trailers, curtain sided trailers, all with EURO 6 tractors.
Services
Logistics services
Mainfreight is a 3pl+ logistic service provider. We offer solutions in Warehousing, Value Added Logistics and Supply Chain Management.
With more than 340.000 square metres of warehousing space in Europe, 45 locations and over 2,500 team membersin Europe Mainfreight offers customer oriented solutions in the field of Warehousing, Value Added Logistics and Supply Chain Management.