's-Heerenberg Mainfreight Express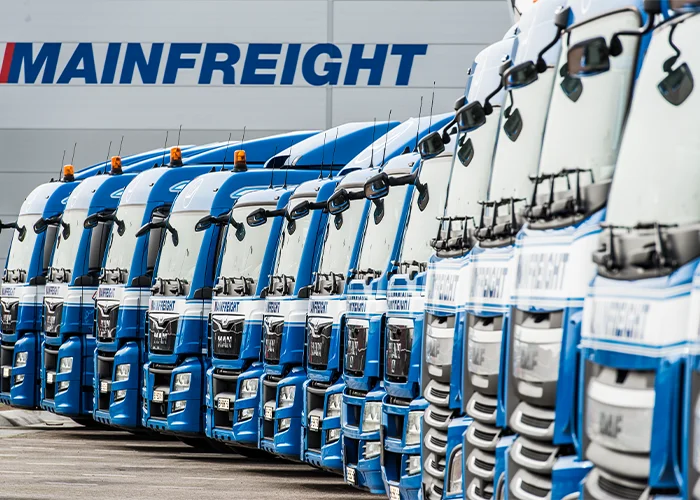 Industriestraat 10
'S-HEERENBERG 7041 GD
Netherlands
's-Heerenberg 7040 AA
Netherlands
Monday

08:00 AM - 05:30 PM

Tuesday

08:00 AM - 05:30 PM

Wednesday

08:00 AM - 05:30 PM

Thursday

08:00 AM - 05:30 PM

Friday

08:00 AM - 05:30 PM

Saturday

Closed

Sunday

Closed
Location Overview
Mainfreight Express is part of a big European network and works in close cooperation with local partners.
The Mainfreight Express network is a big, high-performance network with strong regional partners, with more than 400 depots in 23 countries. The trucks of Mainfreight Express depart daily from the branches in 's-Heerenberg (The Netherlands) and Genk (Belgium) to deliver and pick up your import and export shipments.
Mainfreight Express network
Trucks from all Mainfreight Express partners arrive daily in the central HUB in Niederaula, central-Germany. In this central HUB, all shipments are being unloaded and loaded in the right truck of the receiving partner. The daily departures from The Netherlands makes sure that we can ensure fast en reliable transit times. The network consists of 16 regional partners spread all over Europe.

Why Mainfreight Express?
Fast and reliable transit times form the core of our European express distribution system. Central Europe is within a 24 to 48 hour range
Time Definite deliveries, Mainfreight Express offers a service to different European countries to deliver all shipments, regardless the size and / or weight of the shipment, before 10 a.m. or 12 p.m.
Transport of Dangerous Goods (ADR) without additional surcharge. Depending on the destination, certain UN numbers and/or ADR classes are excluded.
Standard cargo insurance up to €50,000 per shipment