08 August 2023
Relocation of Mainfreight Tokyo branch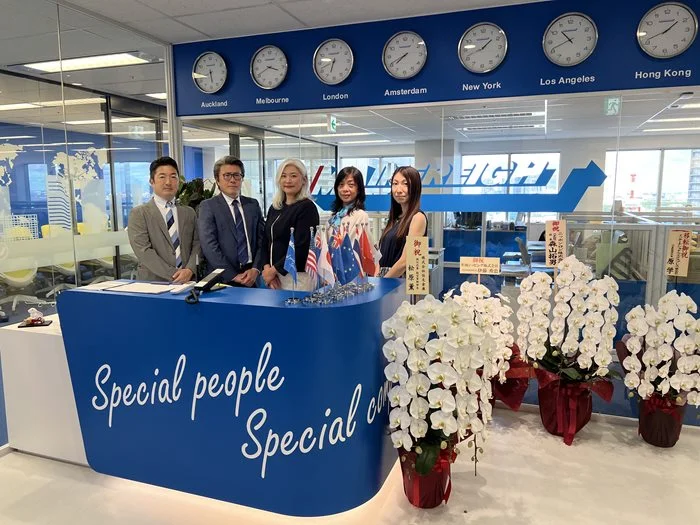 We are delighted to announce that the Mainfreight branch in Tokyo, Japan has relocated to a brand-new office on 7 Aug, 2023. The Mainfreight Tokyo branch has been open since 2019. Our dedicated team of professionals has extensive knowledge and expertise in air and ocean freight services and reliable supply chain logistics solutions.
With this expansion, our team is always ready to meet all your freight requirements, whether it is import or export, air, ocean, and everything in between. We will continue to drive greater success for your business.
We would like to take this opportunity to thank our customers for their continued support and loyalty. We are looking forward to future business opportunities with you. Please get in touch with our Japan team if you are looking for someone who can help add value to your businesses.
Link: https://www.mainfreight.com/en-nz/tokyo-mainfreight-air-ocean
Please see more information for
Tokyo Air & Ocean Office.
Address: Tokyo Front Terrace 15F2-3-14 Higashi-ShinagawaShinagawa-Ku, Tokyo, Japan
Phone: +81 (0) 3 6868 5607
Find out more about some of our services
Ask a question
Do you have a question about our services, please feel free to get in touch with us
Enquiry
Get in touch with us
Talk to one of our branches to get more information about our services
Contact us