31 May 2021
Technology Update - Mainchain 4.44
The latest Mainchain update delivers Warehouse reporting for EU customers, additional widget, and advanced search options.
Filter by mode for air and ocean
Addition of Actual Data of Delivery columns
Update Milestone ordering for US domestic tracking
International Updates
Air & Ocean information can now be filtered and viewed by Mode. This will help to easily identify which shipments are moving by air, sea, rail and road at a glance.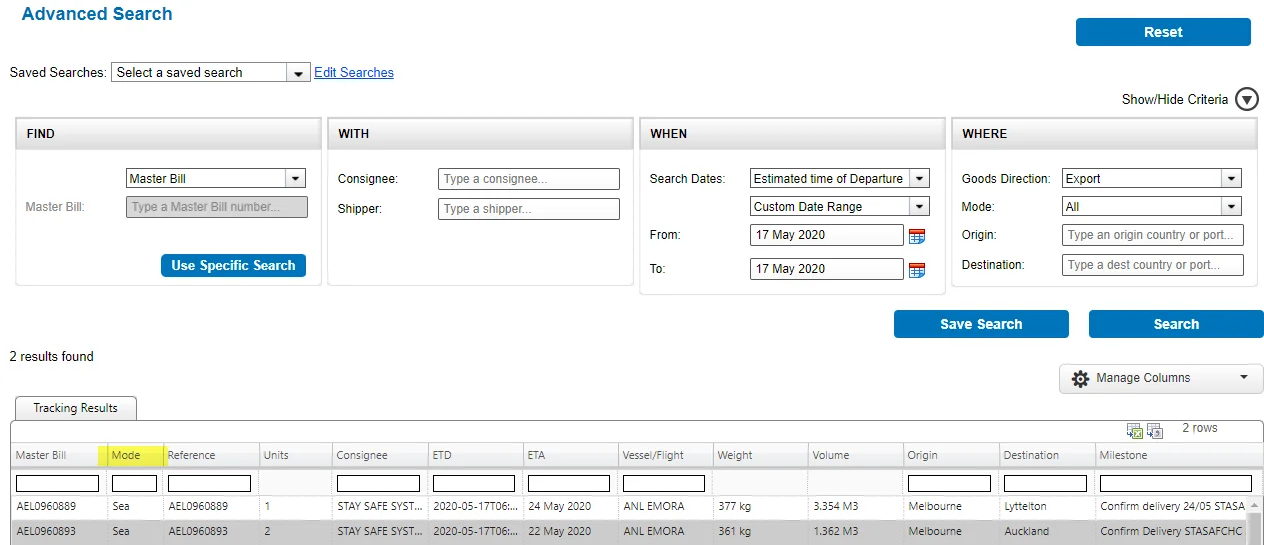 EU Warehousing Reports
We have extended the Warehousing reporting functionalities to the European region. Now customers have the ability to view, access and schedule warehousing reports from all Mainfreight's warehouses.

Access from the available menu the available reports include:
Transaction History Report
Client Stock Expiry
Inwards Transaction Detail
Inwards Transaction Summary
Outwards Transaction Detail
Outwards Transaction Summary
Stock on Hand Detail
Stock on Hand Summary
EU Shipment
Actual date of arrival (ADA) is now visible on the Road Transport EU widget full view and Advanced Search results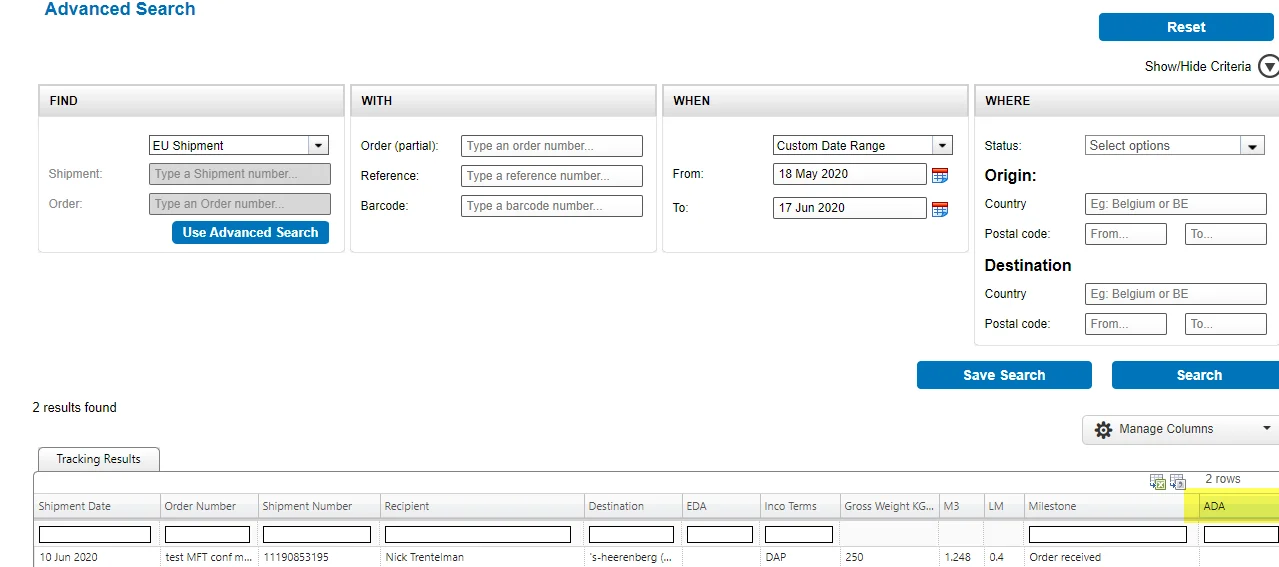 US Domestic Tracking Update
We have made a change so that the US shipments shows the latest status at the top







​















US Domestic Tracking Update
We have made a change so that the US shipments shows the latest status at the top