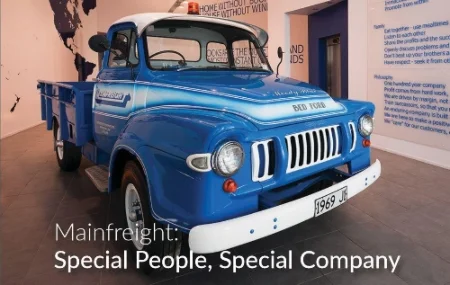 FOCUS Publication on Mainfreight
Forsyth Barr recently published a profile piece on Mainfreight in their Focus series.
We enjoyed the condensed history and the performance highlights, and are pleased to have Forsyth Barr's blessing to share the article here.
Share Price Chart (Exchange: NZX)
Every day we greet with our 100 Year Vision. See our growth in share price over the years as well as the related reports and updates associated with the timeline.
Quote of the Day
Life is only boring to boring people