22 September 2020
Drive Along | Mainfreight Americas
During National Truck Driver Appreciation Week, our sales team members went on the road with some of our drivers to recognize them and recognize the hard work they put into every day. Our team members, Nicole, Andrea, and Jonathan shared their experiences!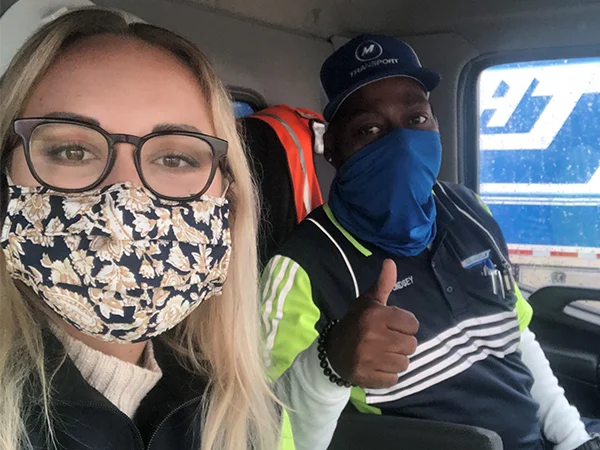 James and Nicole

"It's not as easy as it looks! Ranging from making sure you deliver and pick up by specific cut-offs, to dealing with the traffic and other cars that seamlessly cut you off at any chance they can (and keeping your cool during it)

It can get quite lonely too – James had compared his truck to his second home, and I was very honored he let me tag along with him last week. James was a pure embodiment of Mainfreight's immaculate image. From his truck's interior and exterior to his professionalism working with each location we went to, he went the extra mile to make sure things were done the right way.

On Thursday, I was the two man. In all actuality, I did hold up a wide shipment while we had to use liftgate at the delivery location.

I gained a further understanding of a shipment lifecycle and differing procedures for acceptance and pickups, but most of all, the deepest appreciation for not only James but ALL of our drivers in the support and hard work they perform every day."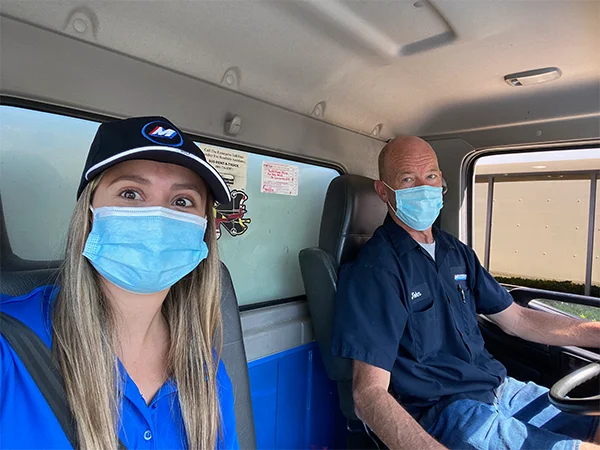 John and Andrea
"Today was a great day at Mainfreight! I spent the day with John, one of our five star drivers at the Baltimore Branch.

We finished an essential delivery for one of our local customers. They had to ship out a medical unit to their customer's site. This unit was high-value and needed to be protected and transported with extreme care. I learned that we do these types of projects every day, so it was amazing to take a closer look at the shipping operation from start to finish.

It is inspiring to see our drivers putting a good amount of time and effort to ensure that our customers' freight is handled with extreme care to ensure successful delivery. The experience of driving with John today made me appreciate even more how important they are for our company."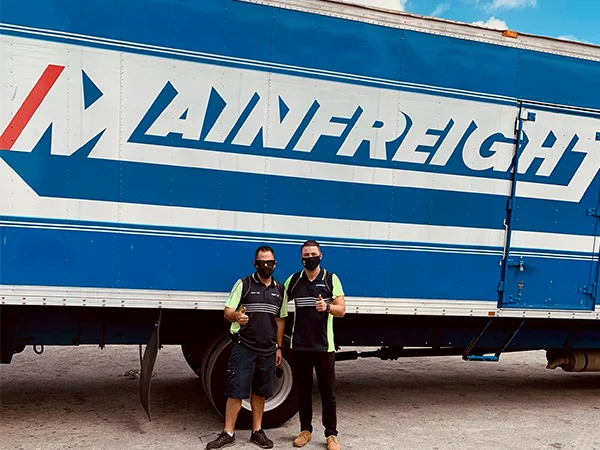 Jorge and Jonathan
"I have felt very welcomed with the Mainfreight family. The Miami branch has welcomed me with open arms as one of their own. My ride along experience was great! I met some of our current customers that we do business with and got to get some business cards from some businesses that could use our service. Learning what Jorge does on a day to day basis made me realize just how hard our drivers work to deliver that Mainfreight quality! Overall, I have had an amazing experience with the whole onboarding process."