18 February 2014
Military Vehicles on the Move
Five vintage military vehicles are on their way to Europe to start a very special adventure. Hundreds and thousands of visiotrs from all over the world are expected to join in the 70th Anniversary of D-Day and the Battle of Normandy.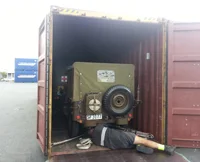 Travelling in Convoy
The vehicles are owned by members of the New Zealand Vintage Military Vehicle Collectors Club and will be joined by other enthusiasts from Australia. They are set to cover over 4000kms, camping in countries all over Europe. They will start in Sicily travelling through Italy, Croatia, Austria and Germany. The journey will start over Easter, taking eight weeks to reach their final destination, Normandy, France, where D-Day landings took place.
Handle with Care
The vehicles arrived in Tauranga from all over the North Island to be specially packed for their long journey. Prior to vehicles being loaded the public had an opportunity to view these unique vehicles at Classic Flyers in Tauranga. Our expert freight team loaded the military vehicles into two 40ft Hi Cube containers and careful strapped them into place to ensure a safe journey. The container is due to depart at the end of February.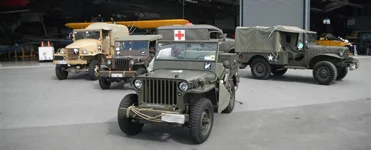 We wish all the travellers the very best on their adventure and we can't wait to see them back in New Zealand safe and sound. If you would like to learn more about the 70th anniversary commemorations check out the website.