17 August 2022
New Branch in Mackay, Queensland
We are delighted to announce that we are now operating out of a new transport depot in Mackay. The opening of this new branch is in line with our focus on expanding our reach into regional Australia, helping us improve quality and increase value for customers who send freight to and from this region.
What you can expect at our new Mackay branch
Purpose built on 13,000m2 of land
3,330m2 of operational space
Drive through access for B-doubles and other large vehicles
Safe customer collection points
Solar installations to power office and transport operations
Water tanks that collect rainwater and connect directly to all toilets, irrigation systems and the truck wash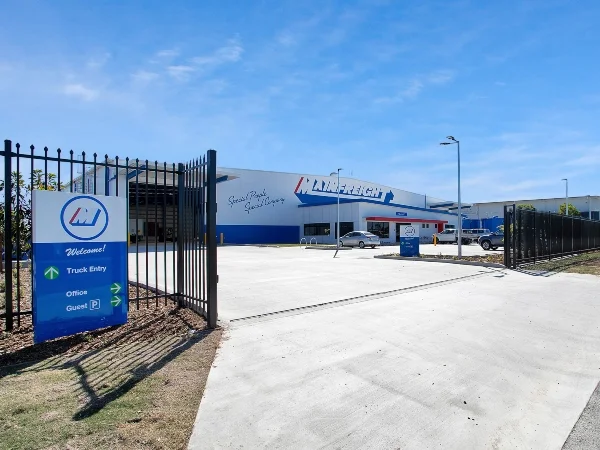 Where our Mackay branch is servicing
Our Owner Drivers are picking up and delivering freight through the Mackay region from Paget down to Sarina. As our Mackay operations grow, our service expansion will include a daily service up to Airlie Beach, Cannonvale and Proserpine and across to Nebo, Moranbah and Middlemount.

The team is available to answer any customer service or sales enquiries you may have so please do not hesitate to get in touch on +61 7 4842 3402 or aumft.mackay@mainfreight.com

Come and say hi.
We are very excited about this new branch and are happy to welcome visitors. If you would like to learn more about the value we can provide your business and your customers, please contact your local Mainfreight team who will be happy to answer any questions you may have.
Want to talk to someone?
If you would like to talk to someone directly, find your local branch contact details below.
CLICK HERE