21 June 2022
Technology Update - Mainchain Release
Air & Ocean Changes
We have change from International to Air and Ocean as the headings in Tracking details page/Reports/Widgets/Advanced Search.
Document Uploads
Access to key shipment documents is one the favourite features for Air and Ocean customers. Both our team and customers can upload documents, making them visible and available for those that need them.
We have made some changes to the Document section of the House Bill Tracking page. Customer will be able to add new document types as per below:
Certificate of Origin
Container Checklist
Export Authority
Export Customware Clearance Document EU
Free Trade Agreement
Fumigation Certificate
Hazardous Documentation
Manifest
Manufacturers Declaration
Quarantine Declaration
T1 Document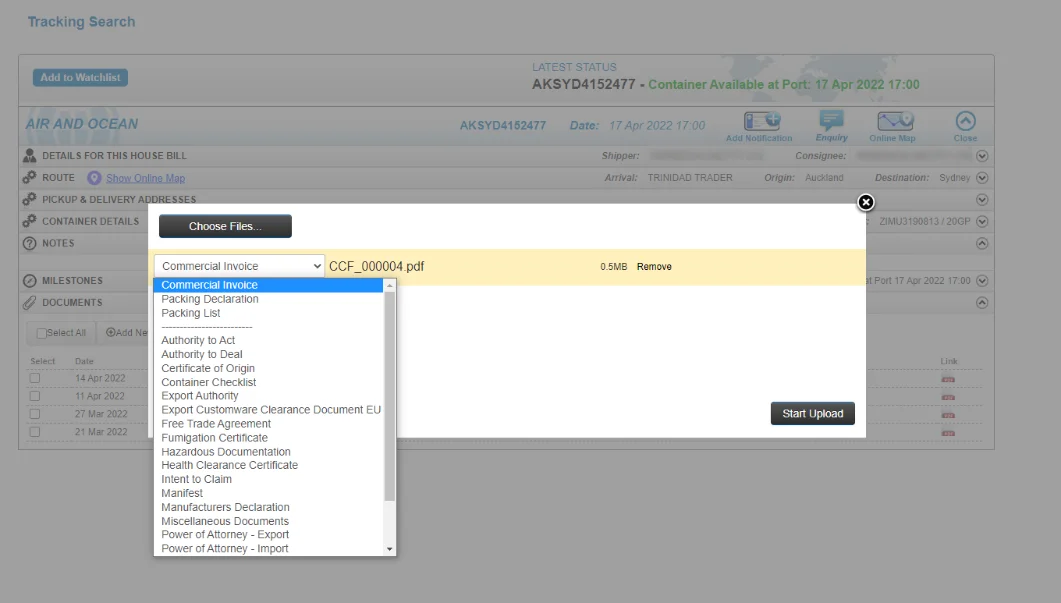 Advanced search – new data available at the summary level.
Added Customer reference, Container type, packages, weight, and volumes to the Container Number results grid in Advanced Search
Online Maps
The New Air and Ocean map has been extended to include North American Rail information. Point to point at this stage and container tracking will soon be added to provide in leg visibility of where the containers are.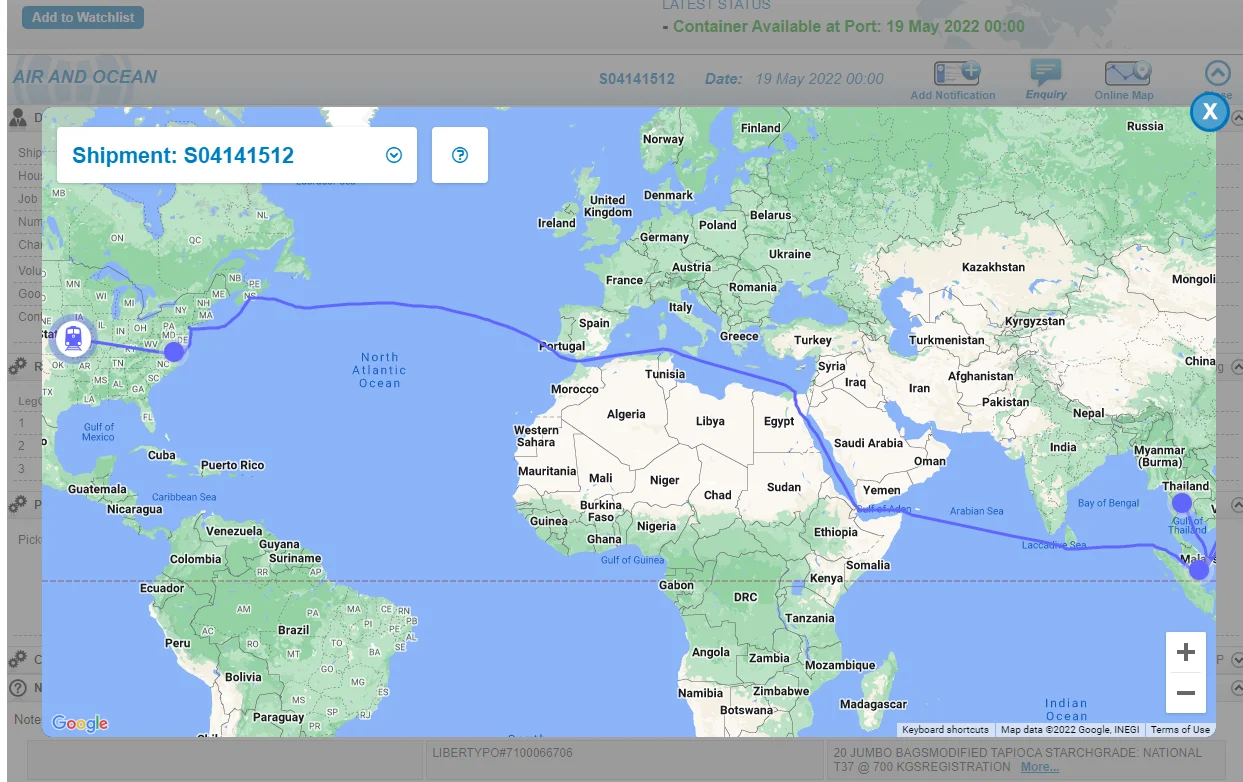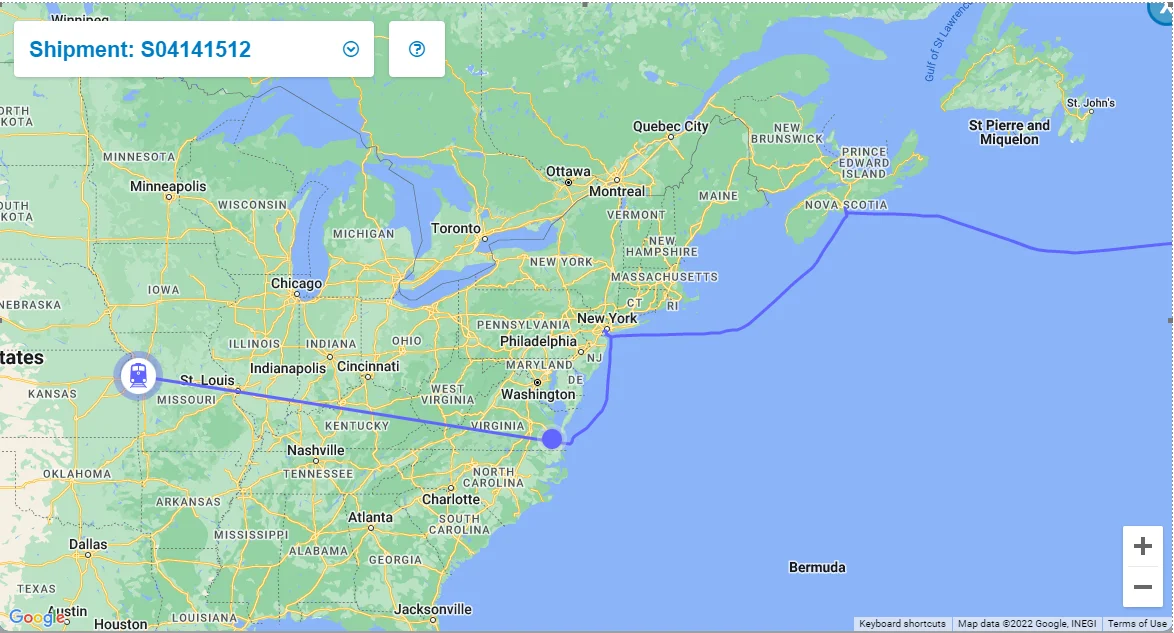 Warehousing Packing lists now available
A new section called Documents has been added. Customers now have the ability to view the Packing Slips against their orders in Mainchain. This will reduce the back-and-forth communications and efforts required by our team to print the packing lists out from MIMS and email to the customers regularly.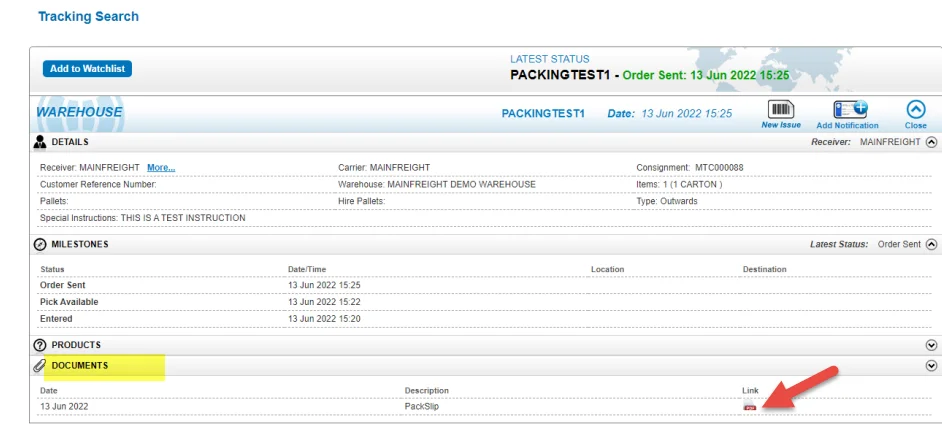 EU Changes
Tracking Details – Add POD icon to top of results page for EU shipments
The name of 2 columns (Milestone and Dates) have been changed for the EU Shipments Widget and Advanced Search to make it clearer for the customers

Additional Changes
Performance improvements
Minor bug fixes
Security Enhancements