01 April 2021
Wharf and Warehousing updates in Mainchain 4.43
New features for wharf and Warehousing in the latest Mainchain release.
Wharf – Status updates
Keep customers and interested parties informed and up to date with Status notifications for Wharf movements can now be received via email/sms.
New Zealand and Australian wharf customers can now register for status update notifications from the tracking details page.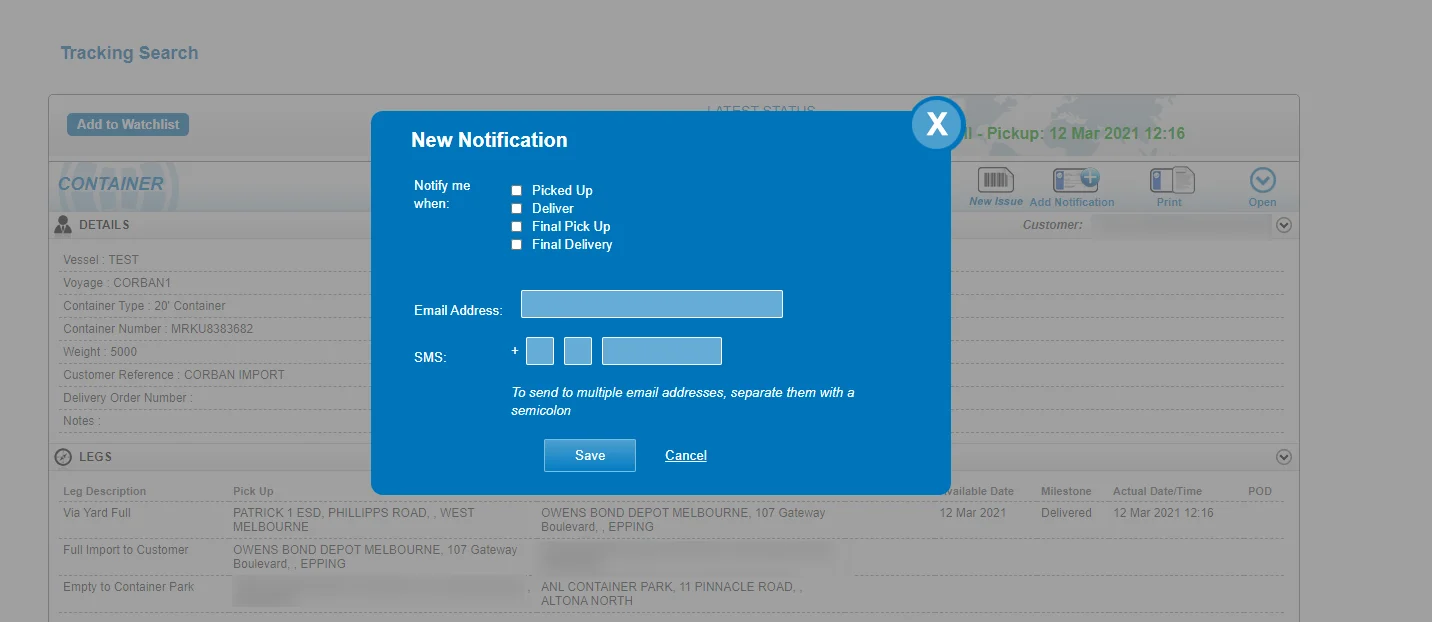 As the container movements are updated, notifications like the one below will be triggered and sent. Recipients can also use the track online link or mobile app on-demand to get the latest status.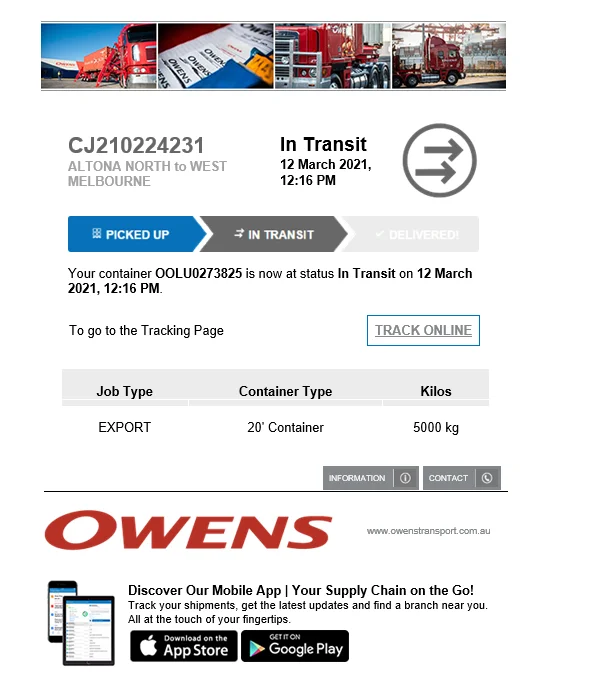 Warehousing Notification template update
We have updated the warehouse Order confirmation notification email to the latest version of the notification template. This means that all warehouse notifications have the same look and feel.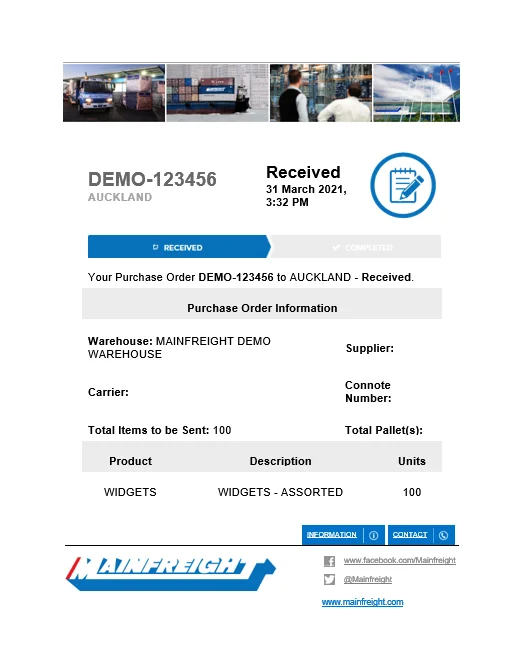 Warehousing Updates – Debit advices
New feature for Warehousing customers to access and download their Debit Advices from the accounts section.













Select the account code, week, and format then download the debit advice.










If you do not have access to this feature in your Mainchain set up please contact your account manager who can enable this for you.

Supported Browser Updates
To help us provide the best Mainchain experience, customers will be reminded if their browser is no longer supported and we recommend they update to the latest version.
Currently supported browsers are:
Google Chrome - Minimum recommended version is 89.0.4389.90
Firefox - Minimum recommended version is 12
Internet explorer - IE11 and lower versions of IE is not recommended/not supported
Microsoft Edge - No limitations for Edge browser version


Additional Changes
Security enhancements
Performance improvements
Multi-language - Some changes for translations in Dutch
Logistics Order – Adding validation to prevent order numbers of more than 45 characters in EU
User Management - Change message to indicate current password is incorrect
Enable quick track of Startrack consignments
Minor bug fixes