16 February 2021
Status and International updated in Mainchain 4.42
The latest Mainchain release is live and the key updates are listed below. Customers will be notified via the Mainchain dashboard and a link to the website news article.
International Updates
Staying up to date is important. Customers subscribing for status notifications about their Air and Ocean shipments from the tracking details page will now receive branded status notifications. A big improvement that brings these in line with transport and warehousing updates.
Customers can also download our Mobile App to keep an eye on those important shipments on the go. Simply visit the Google Play store or Apple App store to download or click on the links from our status notifications.
Domestic Updates
We have made accessing POD's for NZ/AU Transport consignments easier with these now added to the Advanced Search results grid.
Customers can access their POD's from their widgets, detailed tracking results page and now the advanced search results grid.
Selecting the POD will open a new tab with the POD visible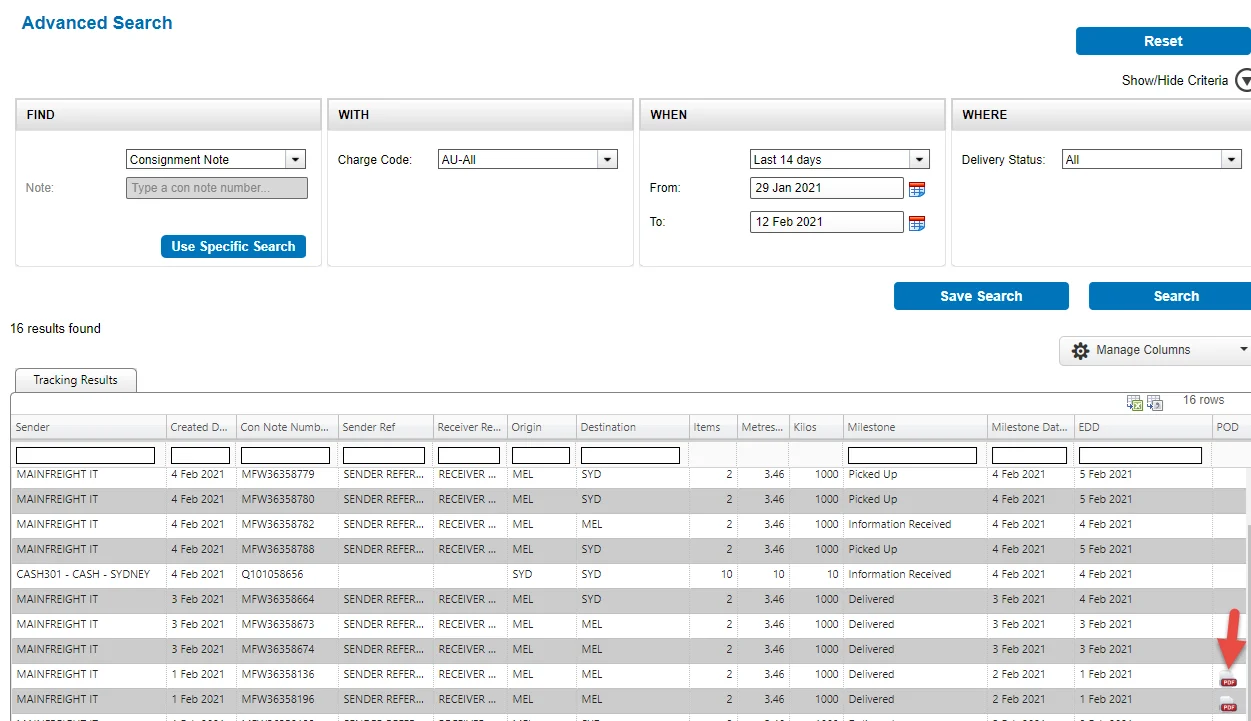 Supported Browser Updates
To help us provide the best Mainchain experience, customers will be reminded if their browser is no longer supported and we recommend they update to the latest version.
Currently supported browsers are:
Chrome - Minimum recommended version is 86.0.4240.198
Firefox - Minimum recommended version is 12
IE - IE11 and lower versions of IE is not recommended/not supported
Edge - No limitations for Edge browser version

Additional Changes
Security enhancements
Performance improvements
Minor bug fixes