11 November 2021
Introduction to Singapore Mainline Warehouse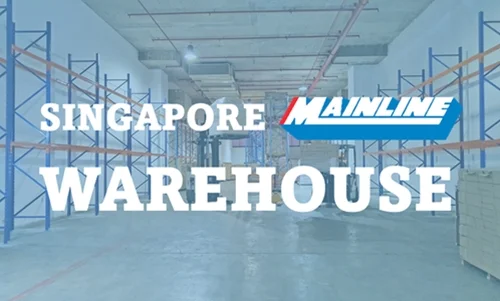 We are excited to present our Singapore logistics warehouse at 16,000square feet, located in District 22 of Singapore. The warehouse is in a convenient location, easily accessible for our team and customers. Most importantly it's advantageously near the NEW Singapore Tuas Mega Port.
The Tuas Port development plays a crucial role in creating a world leading maritime hub. As the biggest port infrastructure in the world, it will provide a competitive edge to the region. The Tuas Mega Port is a major milestone in Singapore's next generation container terminal development with the long-term project, being built in four phases, scheduled for completion in the 2040s. With construction of Phase 1 beginning in April 2020, the mega port is expected to open progressively from 2021.
Our warehouse is equipped with:
• Temperature controlled area
• Ambient temperature area
• Staging Area
• Racking area

Service:
• Value Added Service
• Complex Pick & Pack solutions for all requirements from single units to pallets
• Production Process Planning
• Inventory Storage and Management
• In-House IT EDI and System Integration
Let's see the following video shot of Mainline Singapore warehouse! If you are interested to explore our services further, please feel free to reach out to us.
For more information regarding our warehouse or services in Singapore, please contact us
Email: MFIAsiaSalesEnquiries@mainfreightasia.com
Singapore Air & Ocean
Singapore Warehouse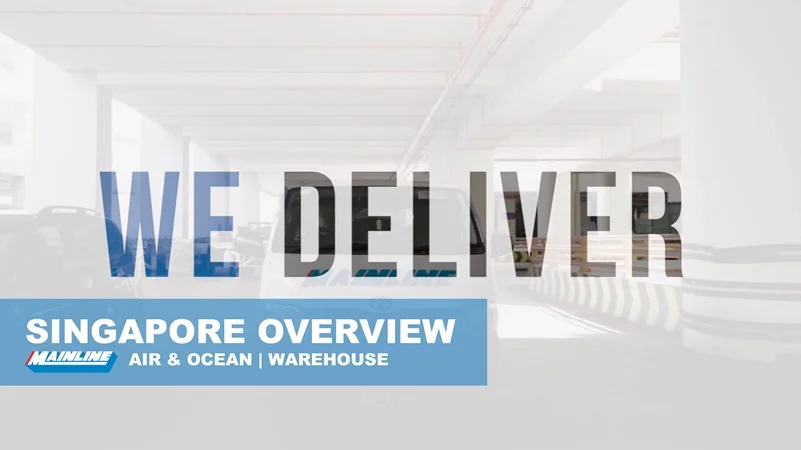 Mainline Singapore
Mainline is our Singapore office & warehouse. Check out how Mainline, our Singapore office & warehouse looks inside.