10 August 2023
Custom Built Warehouse in Chicago, IL
Mainfreight is thrilled to show off our custom-built, SQF-certified warehouse in Chicago! Covering over 300,000 square feet, our dedicated team of omnichannel fulfillment experts are at the heart of this operation, ensuring seamless solutions tailored to your business needs.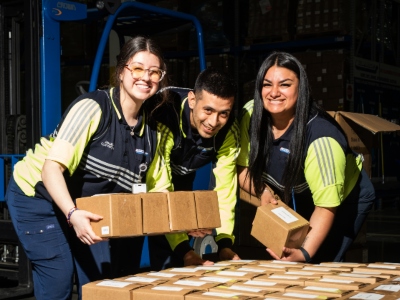 Check out all the features and how our full supply chain is the right fit for your business.
We offer customized, warehousing solutions that enable seamless supply chains. Our service offerings include:
Inventory Storage and Management
SQF Certified Location for handling of food and beverage goods
In-House IT EDI and Systems Integrations
RF and Voice Picking
Omni-Channel Fulfillment
Food and Beverage Distribution
Beer, Wine and Spirits Logistics
Retail Compliance
Dedicated Account Management
Full Supply Chain Solutions
Chicago Warehousing II
Take a peak inside our daily operation as we are filled with boundless excitement to serve your business!