Zee- en luchtvracht
Ons team biedt uitgebreide internationale service naar en vanuit de meest dynamische economieën ter wereld.
Bestemmingen
In de Service Center kunt u, door middel van het kiezen van een land van vertrek cq aankomst, onze verschillende mogelijkheden bekijken. Ook kunt u eenvoudig en direct uw transport boeken of voor vragen kunt u contact opnemen met ons team.

Kies in onderstaand menu een land van vertrek of aankomst om verder te gaan.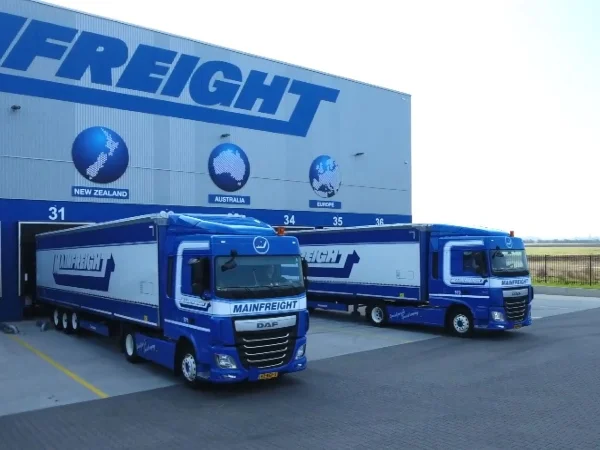 We Deliver
Mainfreight is een wereldwijde logistiek dienstverlener die klantspecifieke en bij voorkeur geïntegreerde warehousing, transport- en distributieoplossingen biedt voor haar klanten. Mainfreight blijft haar wereldwijde positie versterken, met vestigingen in Nieuw-Zeeland, Amerika, Australië, Azië en Europa. We staan genoteerd op de New Zealand Stock Exchange en werken toe naar onze 100-jarenvisie.
Wereldwijd netwerk
Ons wereldwijde Mainfreight-to-Mainfreight netwerk vermijdt betrokkenheid van derden en zorgt voor een lokaal Mainfreight contact op elk moment van uw supply chain.
Lokale kennis
Dankzij onze lokale vestigingen begrijpen we uw business beter, kunnen we sneller beslissingen nemen en zijn we in staat om kansen voor u te signaleren die anders niet zichtbaar zouden zijn.
Douane specialist
Onze Mainfreight douane afdeling kan al uw douane formaliteiten uit handen nemen om nalevingsrisico's en kosten te verminderen. We bieden een breed scala aan diensten, waaronder douane-audits, tariefconcessies en nog veel meer.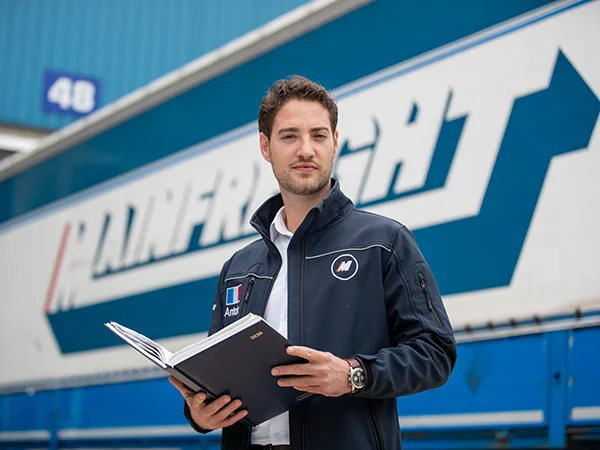 Contact
Vraag een offerte aan

Vul ons offerteformulier in en ontvang binnen twee uur een reactie

Vraag nu

Informatie aanvraag

Heeft u een vraag over onze diensten, neem gerust contact met ons op.

Vraag meer informatie aan

Kom in contact

Neem contact op met één van onze specialisten voor meer informatie over onze diensten

Contacteer ons
Quote of the Day
To succeed in life, you need three things: a wishbone, a backbone, and a funnybone