Luchtvracht
Wij dragen zorg voor de uitstekende service voor zendingen die waar ook ter wereld afgehaald of geleverd moeten worden.
Wereldwijde luchtvracht diensten

Mainfreight is voor u dé dienstverlener voor het vervoeren van uw luchtvracht zendingen. Wij dragen zorg voor de uitstekende service voor zendingen die waar ook ter wereld afgehaald of geleverd moeten worden. Onze luchtvracht specialisten staan tijdens het hele traject voor u klaar en zorgen ervoor dat uw luchtvrachtzendingen zo snel mogelijk verstuurd en geleverd worden.
Snelheid, flexibiliteit en kennis vormen de sterke punten van onze luchtvracht divisie. Onze ervaren werknemers gaan net zo zorgvuldig om met uw goederen als u dat zelf doet. Elke fase van het luchttransport wordt nauwlettend gevolgd, zodat uw zendingen zo veilig en zo snel mogelijk op de plaats van bestemming aankomen. Wij zorgen voor de afhandeling van de administratie en documentatie zowel voor en na de vlucht, zodat u daar niet naar om hoeft te kijken.
Overzicht van onze luchtvracht diensten
Wereldwijd door-to-door, import en export transport
Track & Trace systeem (Mainchain)
Time Definite Services: 24 / 48 / 72 uur
Charterverkeer en special projects
Luchtvrachtvervoer van gevaarlijke goederen
First flight out services
Inklaringen en documentation handling
Combined zee- & luchtvracht services
Procurement logistics
ISO 9001:2008 gecertificeerd
Complete Importafwikkeling incl. warehousing en distributie
Wereldwijde Mainfreight netwerk
Mainfreight Europa is onderdeel van het wereldwijde Mainfreight netwerk, dat bestaat uit 200 vestigingen die internationale zee- en luchtvrachtdiensten aanbieden. In Europa wordt dit ondersteund door middel van 3PL+ en distributie services via het netwerk van Mainfreight. Luchtvracht is voor ons een belangrijk onderdeel van onze logistieke totaal-oplossing. Er wordt naadloos samengewerkt met de divisie zeevracht en nationale distributie.
Global network
Our comprehensive global network avoids 3rd party involvement and ensures a local contact at each point of the supply chain.
Local service
Our decentralised customer service teams are located in each branch, making decisions as close to the operations and our customers as possible. This provides timely, accurate information on shipment status, reducing the time your team may spend managing freight movements.
Customs expertise
Our in house teams will manage customs, quarantine and duty changes to reduce compliance risks and costs. We offer a range of services including customs audits, tariff concession orders and much more.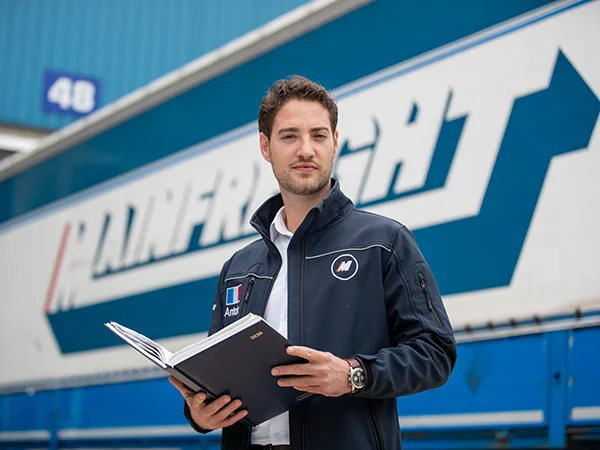 Contact
Vraag een offerte aan

Vul ons offerteformulier in en ontvang binnen twee uur een reactie

Vraag nu

Informatie aanvraag

Heeft u een vraag over onze diensten, neem gerust contact met ons op.

Vraag meer informatie aan

Kom in contact

Neem contact op met één van onze specialisten voor meer informatie over onze diensten

Contacteer ons
Quote of the Day
Throughout history, there will be only one of you