Ocean Freight
Our growing global network offers over 28,000 Mainfreight to Mainfreight connections.
Ocean Freight Services
If you are looking for a global logistics supplier with local knowledge, you can rely on Mainfreight. Via our global network we offer ocean freight services for any destination in the world and for each volume, both LCL (Less Than Container Load) as FCL (Full Container Load).
Overview Of Ocean Freight Services
Oceanfreight services, LCL, FCL, project cargo
Import, export and cross-trade
Combined air & ocean freight services
Mainfreight air & ocean is an import and export NVOCC
Own terminals / Container Freight Stations in the harbour of Rotterdam, Antwerp and Schiphol airport in Amsterdam
Controlled and qualified degassing according to SER regulations
(Buyers) consolidation
Customs clearance and documentation handling
Warehousing (Bonded / Non Bonded) & Domestic distribution in Bangladesh, China, Hong Kong, India, Pakistan, Sri Lanka
Weekly consolidation / groupage from Bangladesh, India, Pakistan and Sri Lanka to Rotterdam
Modern information technology, innovative E-Commerce Services
ISO 9001:2008 certified
AEO (Authorised Economic Operator) certified

Ocean Freight Services Worldwide
We offer a complete range of ocean freight services worldwide. Take advantage of our in-house customs brokers, and utilise all or some of our services:
Global Door to door or Port to Port
Full Documentation Service, including all Customs and Biosecurity requirements
Under Bond transitional facility
Special Projects
Oversize, special projects, roll on roll off
With over 280 branches worldwide, we can manage and monitor your freight from loading at your supplier to unloading at your customer.

Why Ocean Freight?
With options ranging from smaller consolidated LCL shipments to large FCL shipments, and long standing relationships with all global strategic sea freight carriers, our international sea freight service partners with you will get your product where it needs to be.
Mainfreight Air & Ocean provides a total service covering not only your freight movement of your product, but also customs clearance and tariff classification, all operated by our in house team of international freight specialists.

Shipping
We specialise in both LCL and FCL ocean freight services.
LCL ocean freight is a cost effective option for smaller shipments, we consolidate your product into an ocean freight container.
FCL - have enough product to fill an ocean freight container yourself? Our Shipping Containers for ocean freight will help you decide the best shipping container for your ocean freight. If this is for you, then you'll be shipping an FCL of ocean freight.
In short, we will try to keep your costs as low as possibible. If you would like to know more about the possibilities for LCL or FCL ocean freight, contact our ocean freight team.

Technology
Real time information on your ocean freight movement allows you to plan and forecast. If you're sending product, then your customer will appreciate being kept fully communicated and informed. Via our purchase ordermanagement system we offer customers lots of benefits such as:
Full tracking & tracing visibility in real time
Saving and requesting product history
Calculation of costs per item through landed costing
Electronic proof of delivery can be sent automatically, via ftp or email. Get peace of mind by receiving automatic notification once your export cargo has been received. Providing more insight will reduce the number of disruptions, resulting in shorter throughput times and finally leads to reduction of costs.
Global network
Our comprehensive global network avoids 3rd party involvement and ensures a local contact at each point of the supply chain.
Local service
Our decentralised customer service teams are located in each branch, making decisions as close to the operations and our customers as possible. This provides timely, accurate information on shipment status, reducing the time your team may spend managing freight movements.
Customs expertise
Our in house teams will manage customs, quarantine and duty changes to reduce compliance risks and costs. We offer a range of services including customs audits, tariff concession orders and much more.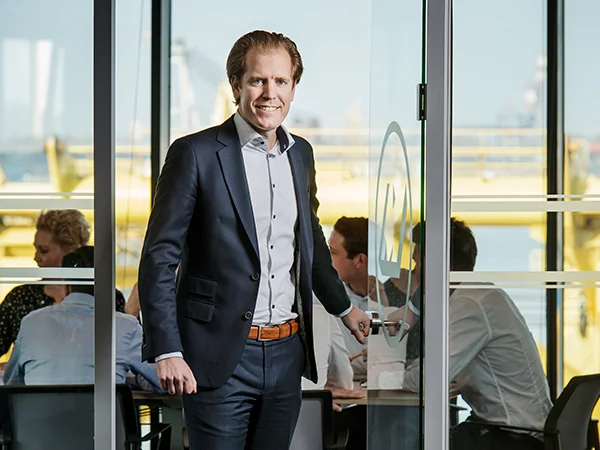 Contact us
Transport Shipping Quote

National or International Transport. Request a solution now

Request a Transport Solution

Enquiry

Do you have a question about our services, please feel free to get in touch with us

Ask a question

Get in touch with us

Talk to one of our branches to get more information about our services

Contact us
Quote of the Day
Ignorance is not knowing that you don't know