Mainfreight Development Programme
Set yourself up for success by checking out our application tips below!
Programa Líderes del futuro: proceso de selección y consejos
Queremos que sepas cómo somos en Mainfreight desde el día uno, por lo que nuestro proceso de selección es lo más sencillo y personal posible. Las eternas rondas de entrevistas y los centros de evaluación no son lo nuestro. Somos más de ver si funcionaríamos bien juntos en el futuro. No te pierdas nuestros consejos para encauzarte hacia el éxito.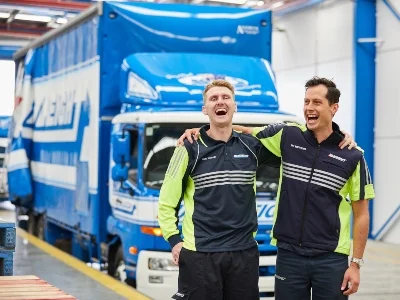 Application Tips
To start you off on the right foot, we want to give you some tips for applying with us. First, have a look around our website to find out who we are, what we stand for and what kind of people we are looking for. Make sure you read our Three Pillars and watch the videos below to get the Mainfreight feeling. Express clearly in your cover letter what it is about Mainfreight that makes you want to join the family. Also have a think about why you want to work in the supply chain industry. Still not sure if we're made for each other? Give us a call and we'll happily answer any questions you may have.
Our culture
We are looking for people that live and breathe our special culture. Elif will tell you all about it!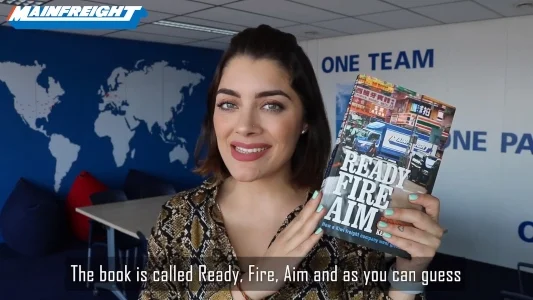 100 year company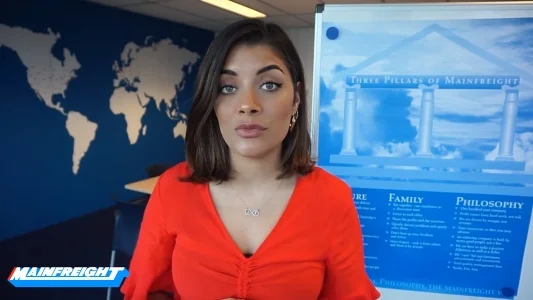 Hierarchy and superiority? Nah ah!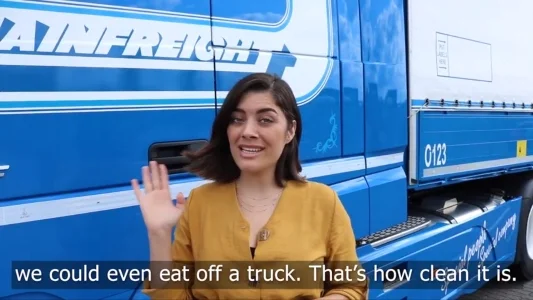 Immaculate image and presentation
Interview Tips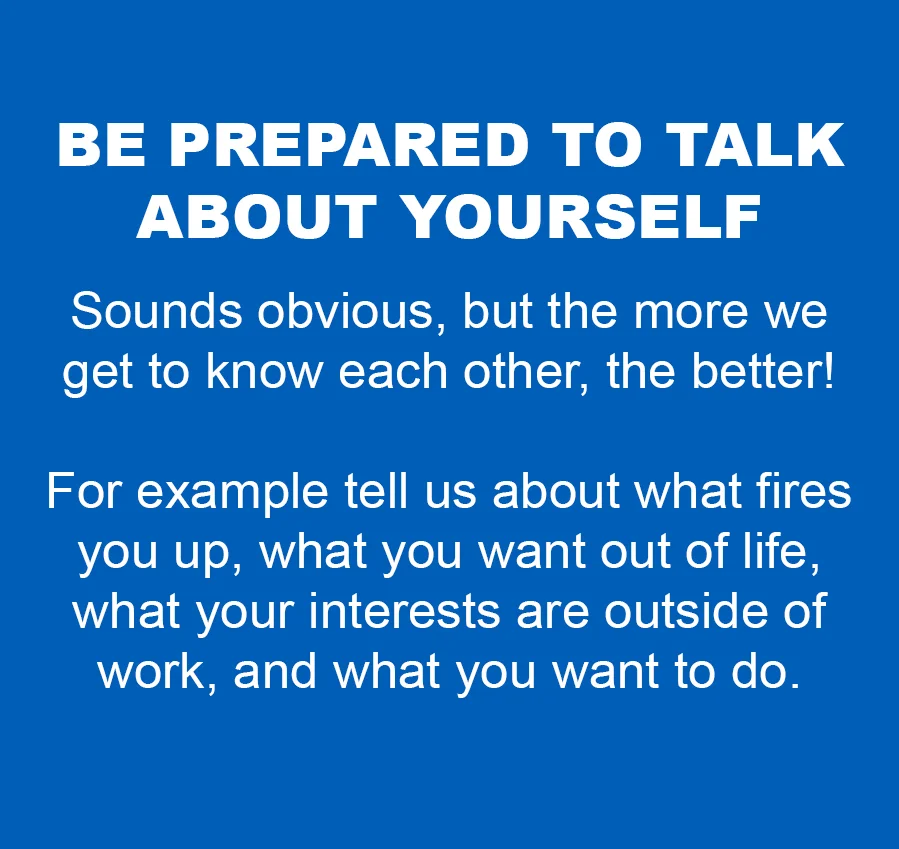 TALK ABOUT YOURSELF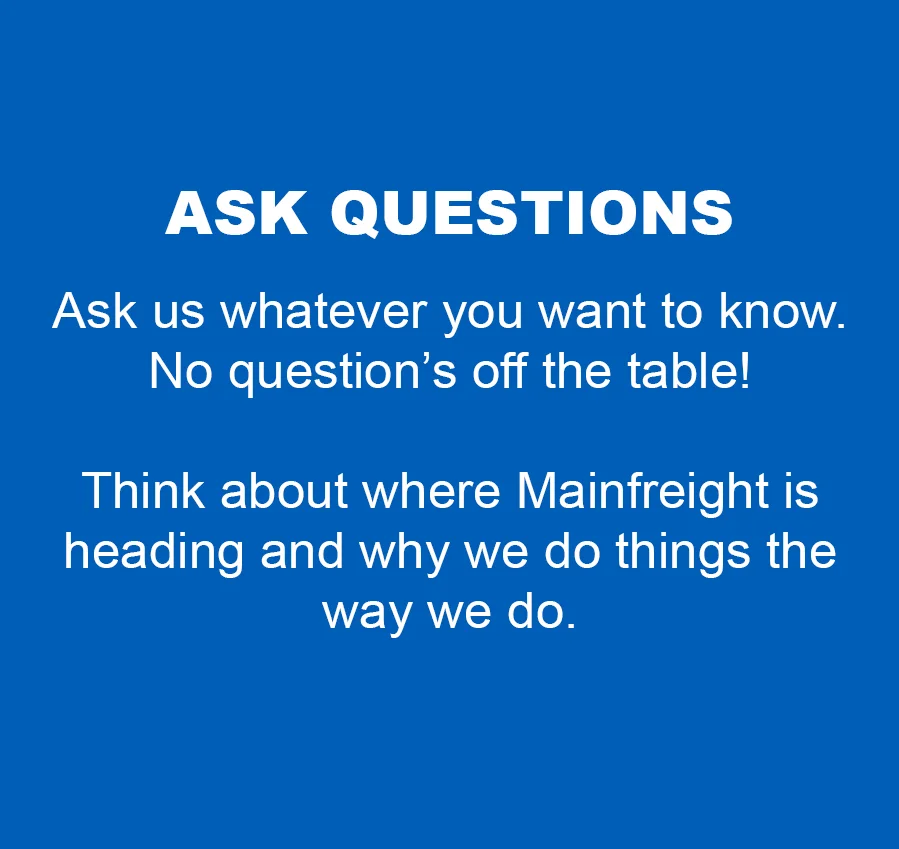 ASK QUESTIONS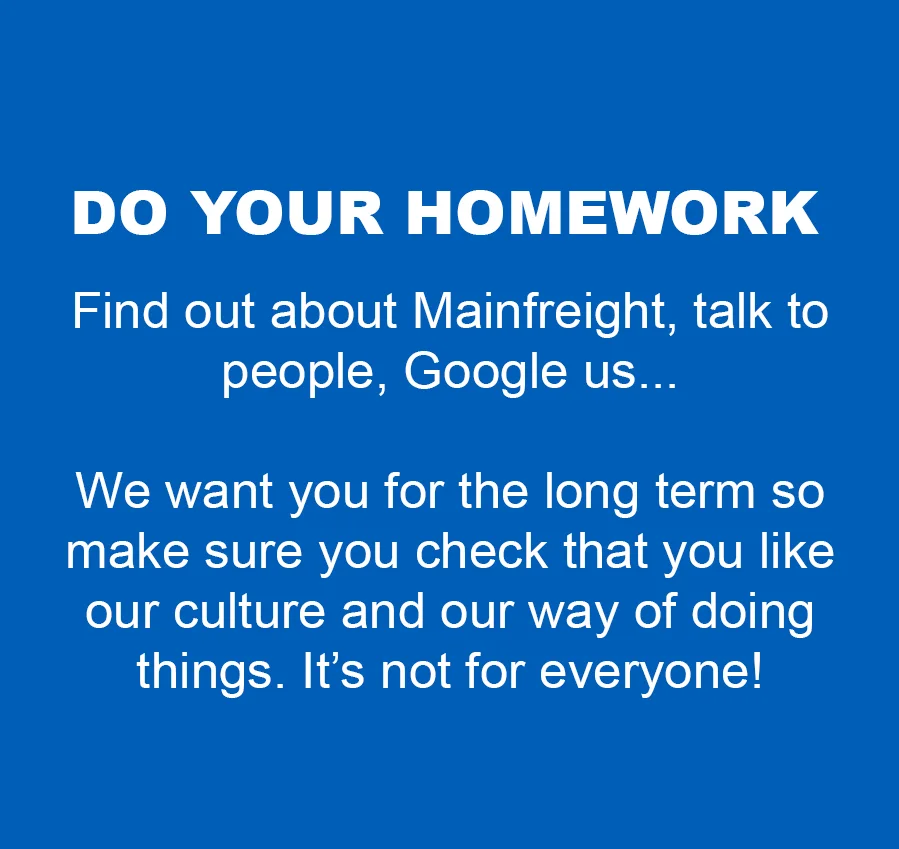 DO YOUR HOMEWORK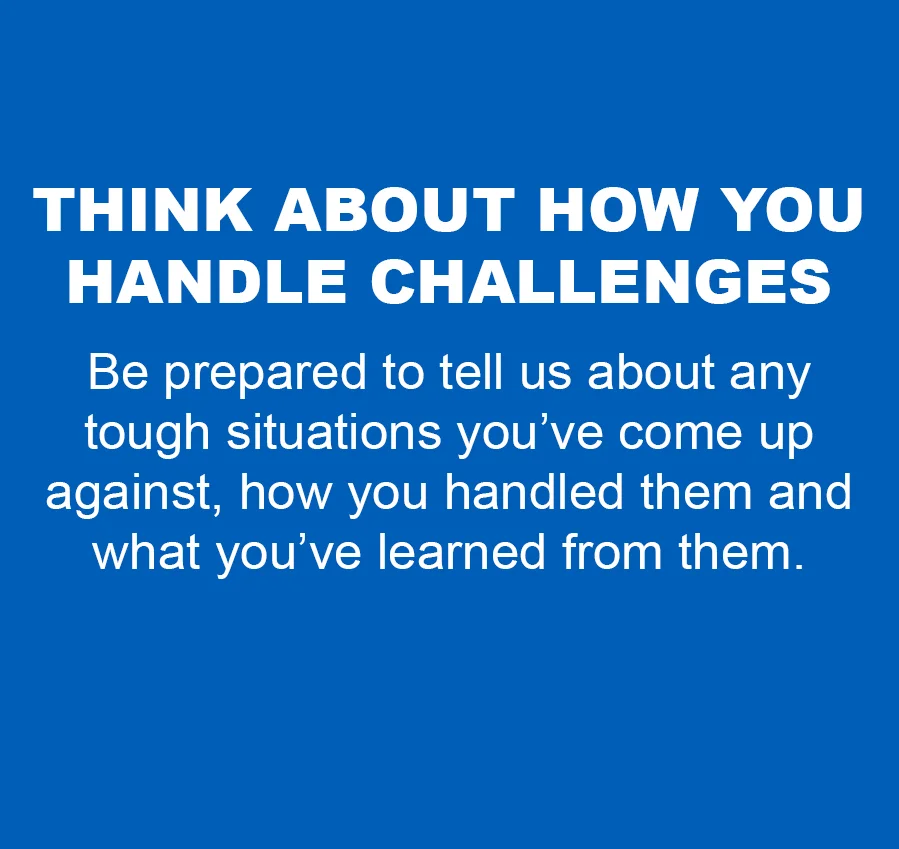 WHAT ARE YOU LIKE UNDER PRESSURE?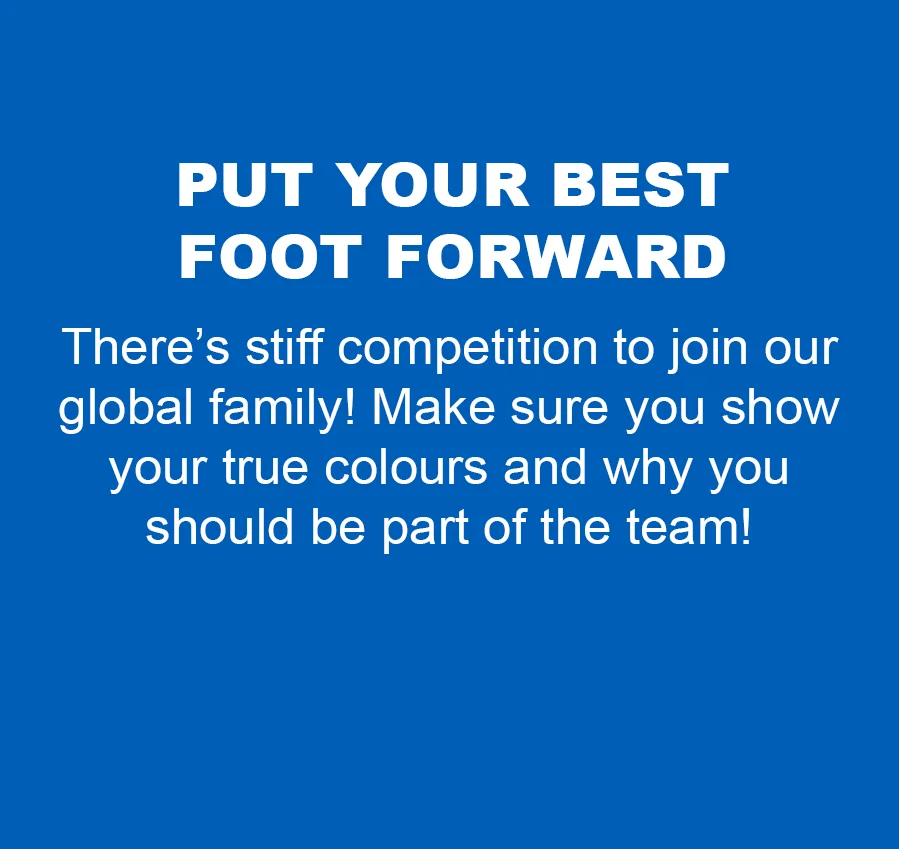 BEST FOOT FORWARD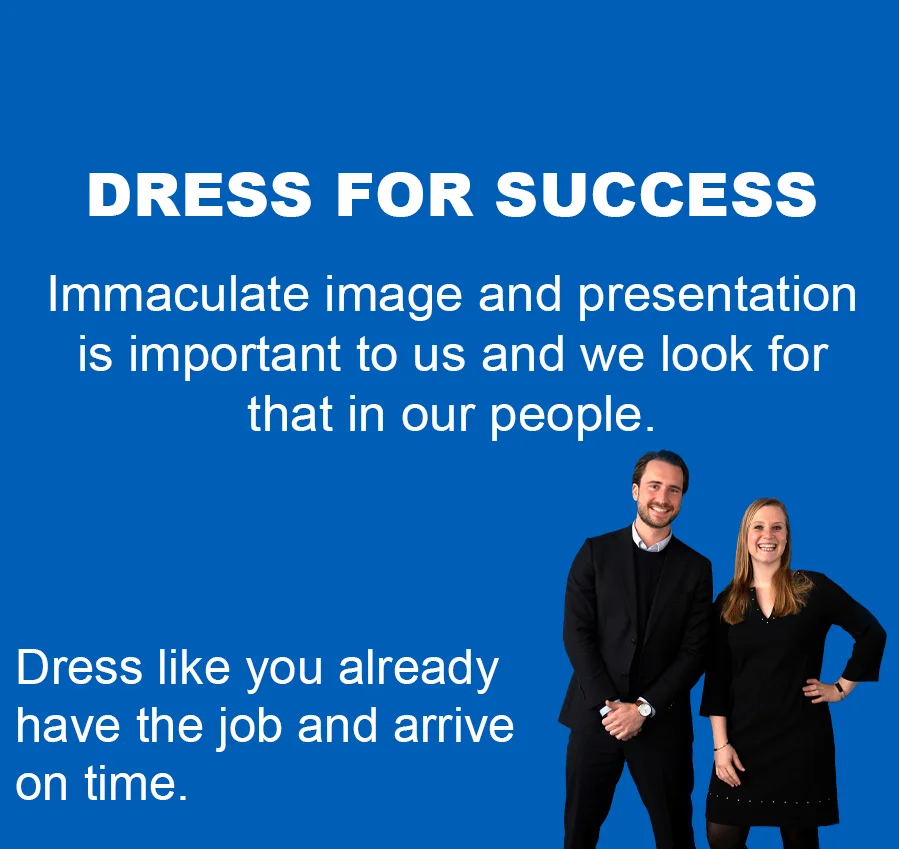 LOOK IMMACULATE
El proceso de selección
¿Listo para enviar tu candidatura? Magnífico. Aquí encontrarás más información sobre qué esperar del proceso de selección.
Revisión de candidaturas
Envíanos una carta de motivación y un currículum en inglés. Destaca claramente por qué quieres unirte a nuestro programa de formación y qué es lo que te gusta de Mainfreight.
Llamada telefónica
Si tu candidatura nos llama la atención, programaremos una breve llamada contigo para conocerte un poco mejor.
Primera entrevista
If all goes well, we'll invite you for an interview. We want to know where you want to hear in your career and even more importantly, your personality
Segunda entrevista
Llegados a este punto es que, claramente, nos has impresionado. Aquí comprobaremos si el sentimiento es mutuo. La entrevista tendrá lugar con la unidad donde creemos que encajas mejor.
Oferta de trabajo
Después de la segunda entrevista, te informaremos del desenlace. Si eres de los nuestros, te haremos una oferta de trabajo.
¡Bienvenido a Mainfreight!
Enhorabuena: tu aventura en Mainfreight está a punto de comenzar.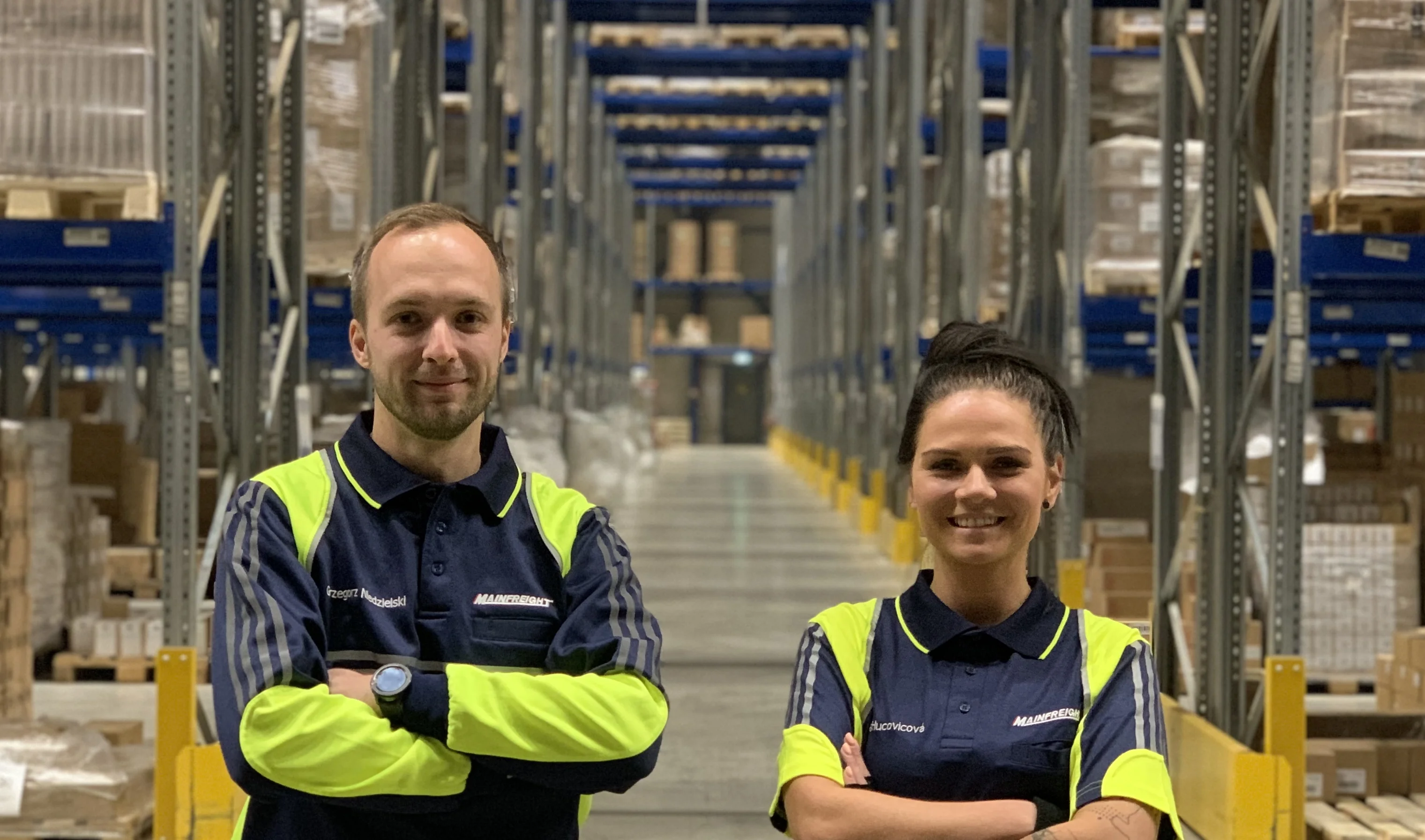 Espera… ¡aún hay más!
Mainfreight Development Programme

¿Quieres saber qué puede ofrecerte nuestro galardonado programa? Descúbrelo a continuación.

SEGUIR LEYENDO

Conócenos

Descubre los testimonios de los líderes del futuro acerca de nuestro programa.

READ MORE
STARTE JETZT DEINE KARRIERE BEI MAINFREIGHT
Noch Fragen? Setze dich über das Formular unten mit uns in Verbindung