Mobile App
Track your supply chain, anywhere, anytime with our free mobile app
Mainfreight Mobile App - your supply chain on the go!

Our free mobile app enables you to track your supply chain, anywhere, anytime, at just the touch of a fingertip. From air and ocean imports and exports through to wharf cartage, warehousing movements and domestic distribution – its all visible in our app.

Simply just enter your tracking number to get all the latest updates on key milestones from pick up through to delivery.
Have an account with us?
Login with your Mainchain account to get live updates on all movements across your supply chain. When logged in our 'on the go' feature will give you a full list of all your recent orders, meaning you won't even need a tracking number to keep on top of the latest updates.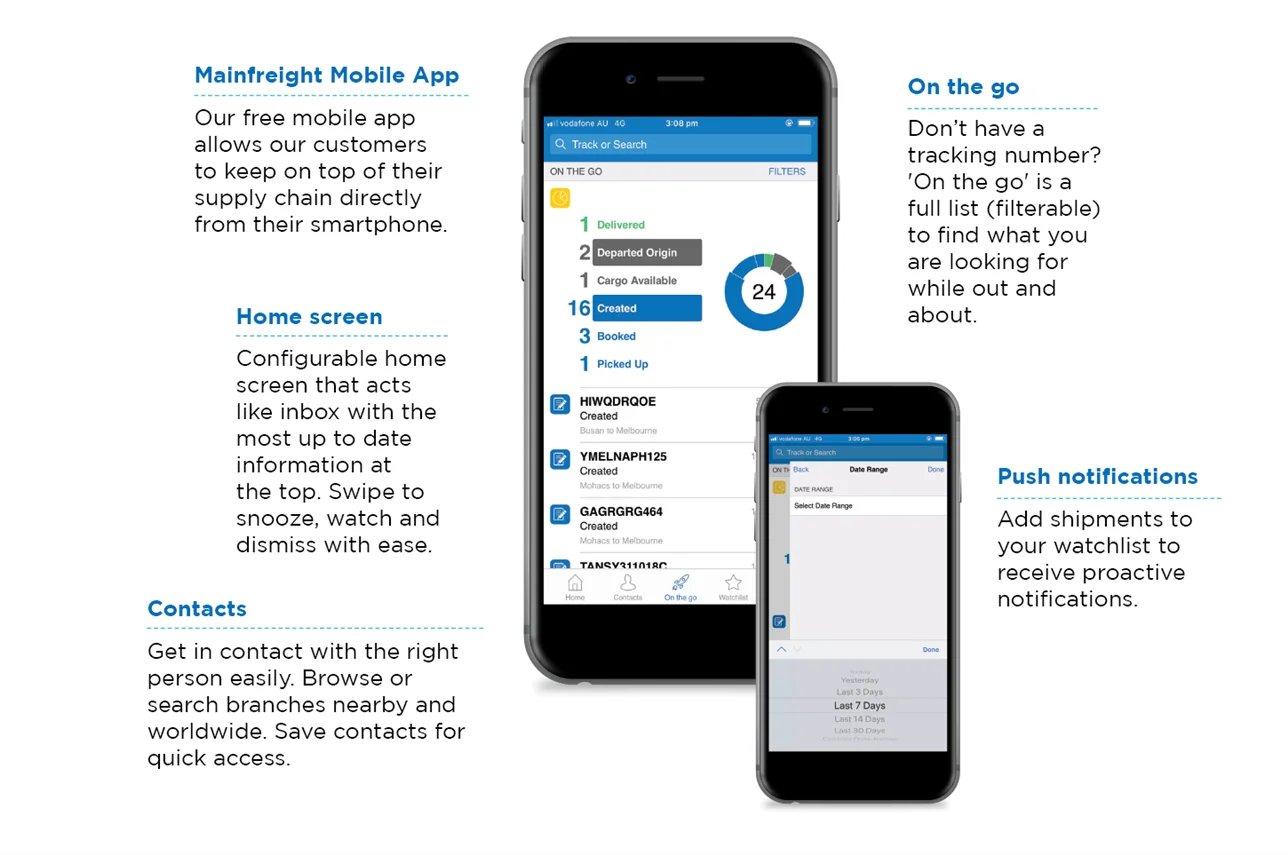 Need to keep a close eye on your order?
Set up push notifications and add items to your watchlist to ensure you don't miss any important updates along the way.
Need to get in touch?
Use the app to find the phone numbers and email addresses you need for all of our branches across the globe. Save time searching next time and add the contacts you need to the top of your list.
Where can you get the app?
Download the Mainfreight app today from the App Store and Google Play.