Exceptioneel Transport
Mainfreight heeft ervaring met logistieke oplossingen voor het afhandelen van uitzonderlijk transport.
Mainfreight is dé specialist op het gebied van exceptioneel transport. Wij bieden diverse oplossingen aan om uw exceptioneel transport van en naar Centraal en Oost-Europa te verzorgen.
Mogelijkheden exceptioneel transport
Alle soorten afmetingen en gewichten mogelijk
Jarenlange ervaring en actuele kennis van procedures en benodigde documenten
Uitgebreide douaneformaliteiten
Extra voorbereidingen voor exceptioneel transport
Aangezien voor het transport van uitzonderlijke goederen extra voorbereidingen noodzakelijk zijn, zullen wij de verschillende fasen van het transport in nauw overleg met u afstemmen.
Ook zullen wij nagaan of het transport onderweg begeleiding nodig heeft en welke extra procedures doorlopen dienen te worden om het transport voorspoedig te laten verlopen.

Voor exceptioneel transport gelden andere vertrekdagen en transittijden. Wenst u meer informatie, neem contact op met ons Customer Service Team +31 (0)314 671 111.
Single point of contact
One single point of contact, for all your European shipments, who understands your business. This combined with pro-active communication.
Distribution network
Your products are controlled through our comprehensive European partner network ensuring high efficiency in deliveries to any country in Europe.
Local expertise
Our local branch network means we understand your business, make fast decisions and recognise opportunities which simply aren't apparent when doing business at a distance.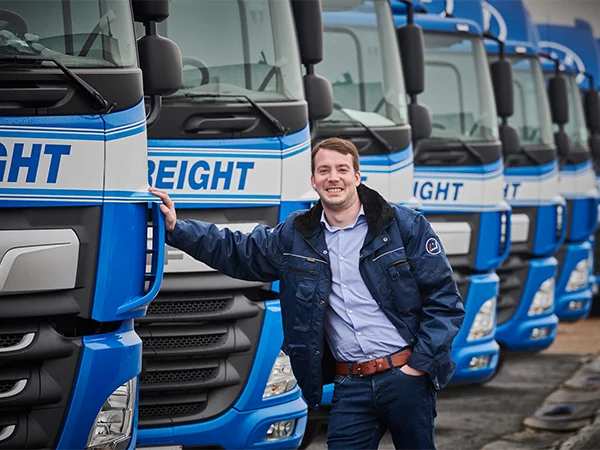 Contact
Bereken uw transportprijs en boek uw zending online

Middels onze Mainfreight bookingtool kunt u snel en eenvoudig uw transportkosten berekenen en direct boeken. Kies de service die het beste bij u past!

Bereken nu

Informatie aanvraag

Heeft u een vraag over onze diensten, neem gerust contact met ons op.

Informatie aanvraag

Kom in contact

Neem contact op met één van onze branches voor meer informatie

Contacteer ons