Chemical Warehousing
Goods from several DG classes can be stored and handled in our PGS-15 warehouse
Warehousing site Born
Mainfreight Logistic Services Born is located less than 12 km from the Chemelot site in Geleen. Since 2002 Mainfreight is the logistics specialist for the Chemelot site. At this site Mainfreight carries out logistical activities for companies such as DSM and SABIC.

These activities comprise the management of critical spare parts, and raw and auxiliary materials, as well as logistic support at projects, turnarounds and maintenance work. Our forwarding department takes care of complicated and special transport for many of the site users. The total activity package comprises four different services.
Maintenance materials
For DSM, SABIC and several other key-suppliers, Mainfreight manages the critical spare parts. The base activities consist of handling, storage and distribution of the spare parts. When necessary, the spare parts will be quality tested, based on the quality standards of DSM and SABIC.

Mainfreight also manages the database in which all technical details are stored of the e-engines that are present at the site (both in use or on stock). For a number of key-suppliers we also perform cross-docking activities (receiving of shipments, sorting and delivery to the recipient at the Chemelot site). In total there are approximately 40,000 different articles stored on 26,000 square meters storage space.
Logistic projects
The Logistic Projects department is a separate department within Mainfreight in Born. That department specialises in receiving, checking and quality control (see Maintenance Materials Department), storage, distribution on a stop-to-stop level and delivery of project materials for maintenance projects and turnarounds.

Next to physical receiving and management activities, we also perform administrative tasks by using systems such as SAP and COMPROST. When necessary, project materials will be stored separately in a stop warehouse before the maintenance work commences and during the turnaround this stop warehouse is managed by skilled Mainfreight employees.
Forwarding support
This service comprises the forwarding activities for the site users of the Chemelot site. There is no transport problem that cannot be handled by our forwarding department. It does not matter whether it concerns domestic transport or goods that needs to be shipped to the other end of the world. The department makes use of all available transport modalities, such as ocean freight, air freight, special (heavy) transport, courier services and so on. If necessary we can pack your shipment as well, to minimise the chance on damage during transport.

We carefully plan and monitor your shipment, but we also take care of all necessary paperwork, including documents for customs and customs handling, and we take care of the right signs/labels in case hazardous (ADR) goods are being shipped.
Advantages
The advantages of outsourcing logistic services to Mainfreight Logistic Services Born are:
Outsourcing your logistic work to Mainfreight has the advantage that your logistic costs are variable and no longer fixed, as they are when you manage your logistic work in house.
Mainfreight is able to integrate your logistic activities in the existing logistic activities of Mainfreight. This results in lower costs by making use of shared facilities such as space and IT.
Customised solutions
Our analysts generate a variety of scenarios to support you in creating the most cost effective supply chain and technology solution for your business.
Continuous Improvement Program
Our team members are characterised by a culture of continuous improvement, aimed at exceeding customer service levels in our partnerships.
Visibility across the supply chain
All our systems are connected to our web-based system Mainchain, allowing our customers have full advanced supply chain visibility.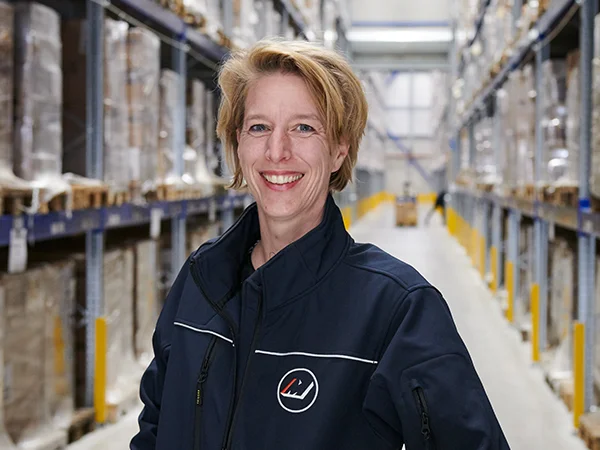 Contact us
Ask a question

Do you have a question about our services, please feel free to get in touch with us

Enquiry

Get in touch with us

Talk to one of our branches to get more information about our services

Contact us
Quote of the Day
Nobody cares how much you know, until they know how much you care – Theodore Roosevelt