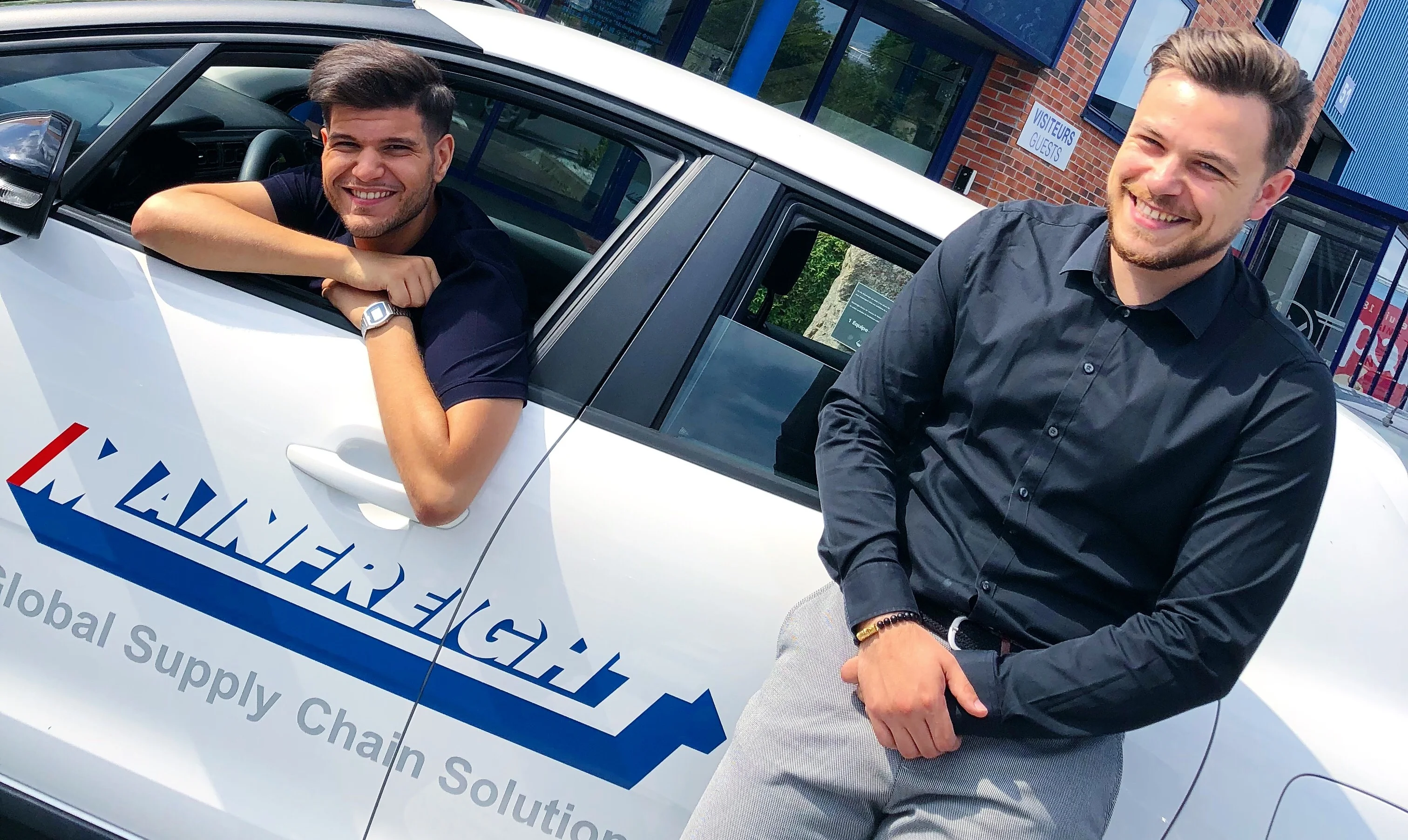 Sales Representative - Air&Ocean | Rotterdam
We are looking for blue-blooded sales representatives!
Sales is the lifeblood of our business at Mainfreight and we are looking for energetic, enthusiastic team members to join our Sales Team in Rotterdam. Our Rotterdam Air & Ocean Team, located at and looking over the beautiful port of Rotterdam is looking for an enthusiastic team member with a hunger for Sales to join our growing Sales team as a External Sales Representative. Our strategy is simple, we want to be the best global supply chain provider and we want the right person to join our journey and contribute to our story. You will have the freedom and encouragement to proactively seek out and develop future initiatives. All this is done from within an autonomous, close-knit, supportive, ambitious and fun TEAM environment!
The Role
Being a pivotal member of the Branch, focusing on leading from the front and bringing new customers to our business, never accepting mediocrity
Supporting your customers as their business grows with ours
Focusing on key customers in the Market that will bring us long term partnerships, and not short term gains
Leaning and selling continuous improvement solutions for our customers
Who are we looking for?
A passionate, energetic team member with a strong sales focus and want for our team to succeed
A solutions minded person who sees sales as the lifeblood of our business
Previous Air & Ocean knowledge is an advantage but not a necessity
A true Mainfreighter who seeks not just to maintain standards, but beat them and constantly redefine our performance level
Without accepting status quo, you will bring an energetic approach to developing our business further
You must have a big picture and long term focus, and move with pace and sometimes impatience
Excellent communication skills; with your team, the customer and the group – this is paramount across cultures
A passionate person who can see themselves being with Mainfreight for the rest of their career
Fluency in Dutch and English is a necessity
We offer you:
Access to a global business that wants you to have a fun and exciting career
Access to key management for mentoring and advise when needed
A real chance to grow your career to what you want it to be within our business
Global travel opportunities
About Mainfreight
Mainfreight is a Global Supply Chain service provider. From humble beginnings in New Zealand, Mainfreight has grown its global footprint to what it is today. With 240 Branches and over 8,600 Team members located throughout Europe, USA, Asia, New Zealand and Australia, Mainfreight Prides itself on providing the best service possible to its customers and being a business that provides exciting careers to its team members.
Culture, Family and Philosophy are the foundations that make up our three pillars of Mainfreight. We're a business that believes in working together as a team, to take Mainfreight to be the best global logistics business in the world. We believe in promoting from within and we only want the best people who want to join our story and have a lifelong career with us. Our workplace is a challenging, but an exciting environment that constantly changes and provides new opportunities, all over the world.
Frequently Asked Questions about Sales
What background do I need for a career in sales?
We believe that education is optional but learning is compulsary. What we mean by that is it's not important for us what study you've done or what experience you have. What we are most interested in is what kind of person you are. We look for passionate people who are willing to learn!
What training will I receive?
At Mainfreight we believe in developing our people and setting them up for success. Next to on the job learning, sales representatives receive training and courses such as European Sales Induction , Professional Selling Skills, Prospecting workshop, Presenting with Impact courses and where applicable Leadership courses. We also hold frequent regional catch ups so you can learn from other sales professionals at Mainfreight and build your network.
What will my sales career look like?
You create your own career path! Have a look at the testimonials below from some of our team members. Once you start at Mainfrieght, the world is your oyster!
Can I go into outside sales immediately?
In order to get an understanding of our business, our customers, and the way we do things around here, we encourage sales representatives to go into sales support first. This will help you to learn about all the ins and outs of sales. After that, you're ready to hit the road!
How will I be measured?
At Mainfreight we believe that what gets measured, gets done. We also like to foster a competitive streak in our reps. We therefore set challenging targets for our sales professionals including weekly call number targets and yearly financial targets. Team members who smash their targets will be recognised at the Sales Conference each year.
What do you mean by a "hunter"?
We look for natural "hunters" who in the face of a challenge, role up their sleeves. As a Mainfreight sales rep (hunter), your objective is to actively acquire and close new business. You have a competitive nature, a high drive to win, you are resilient, and you like to interact with and influence others.
How do you create a team environment?
Teamwork makes the dream work. As a sales representative you will be on the road a lot, often by yourself. It's therefore important to ensure the time you spend with your team is positive and well spent. To foster team spirit and working together, you will be a part of weekly P.A.T. meetings, regional Big M meetings and of course the Sales Conference which is held once a year!

"We are big on emotional intelligence, breathe life into the branch and champion the blue blooded culture. "
- Seth Freeman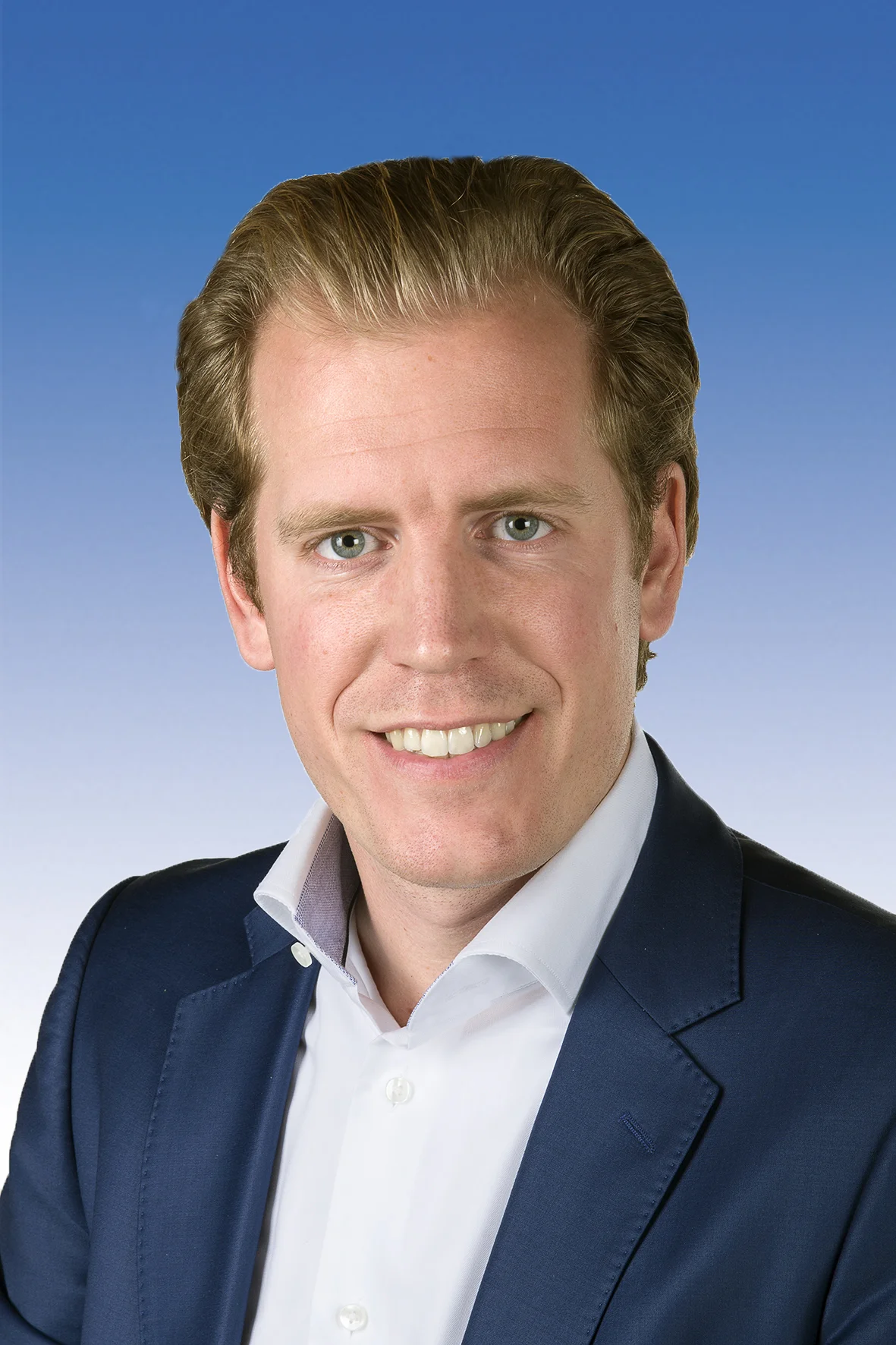 Maarten Mol | Branch Manager
T: +31 102 992 805
E: maarten.mol@mainfreight.com
Straight from the horse's mouth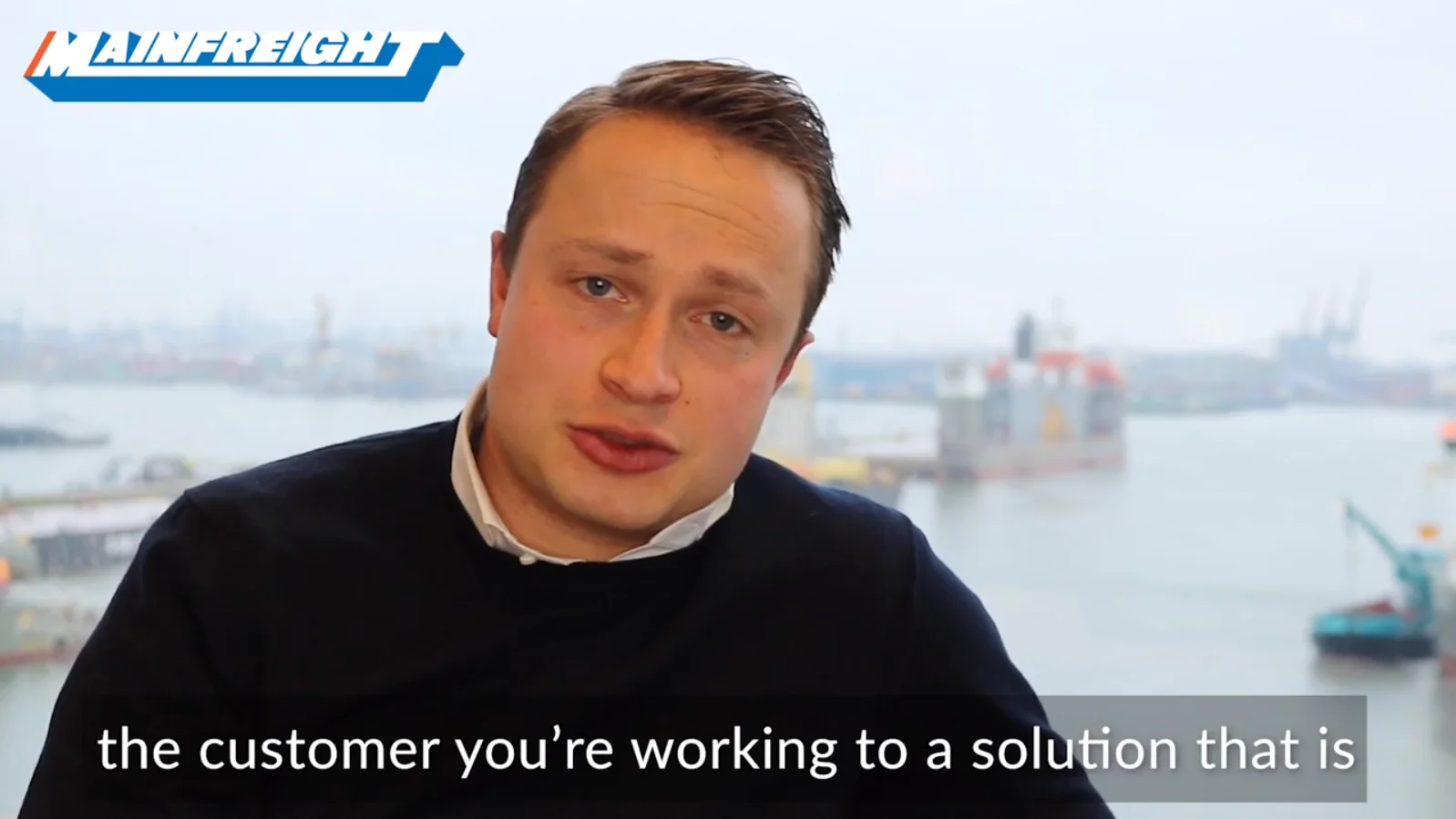 What do you like about sales?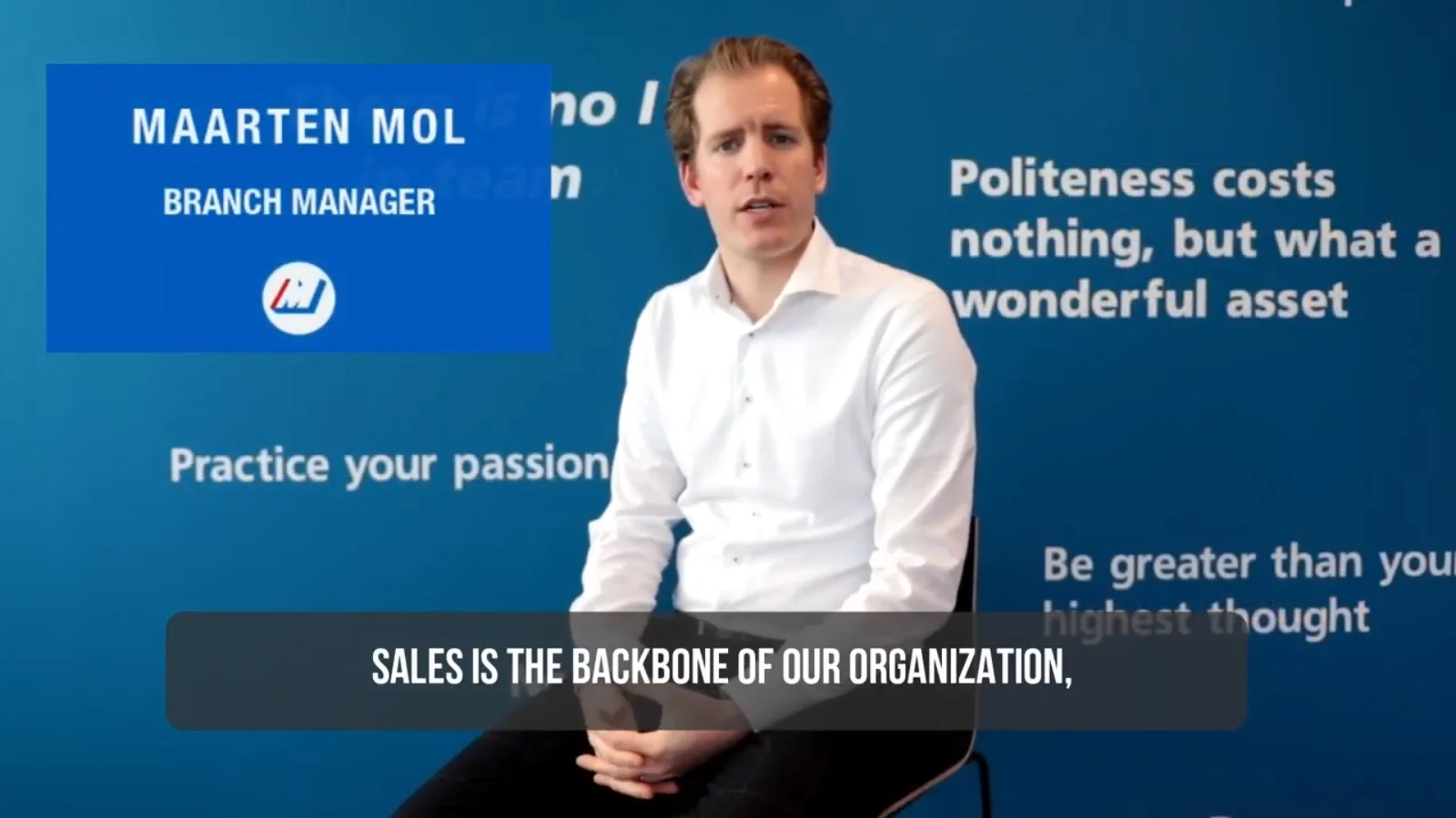 Why is sales important?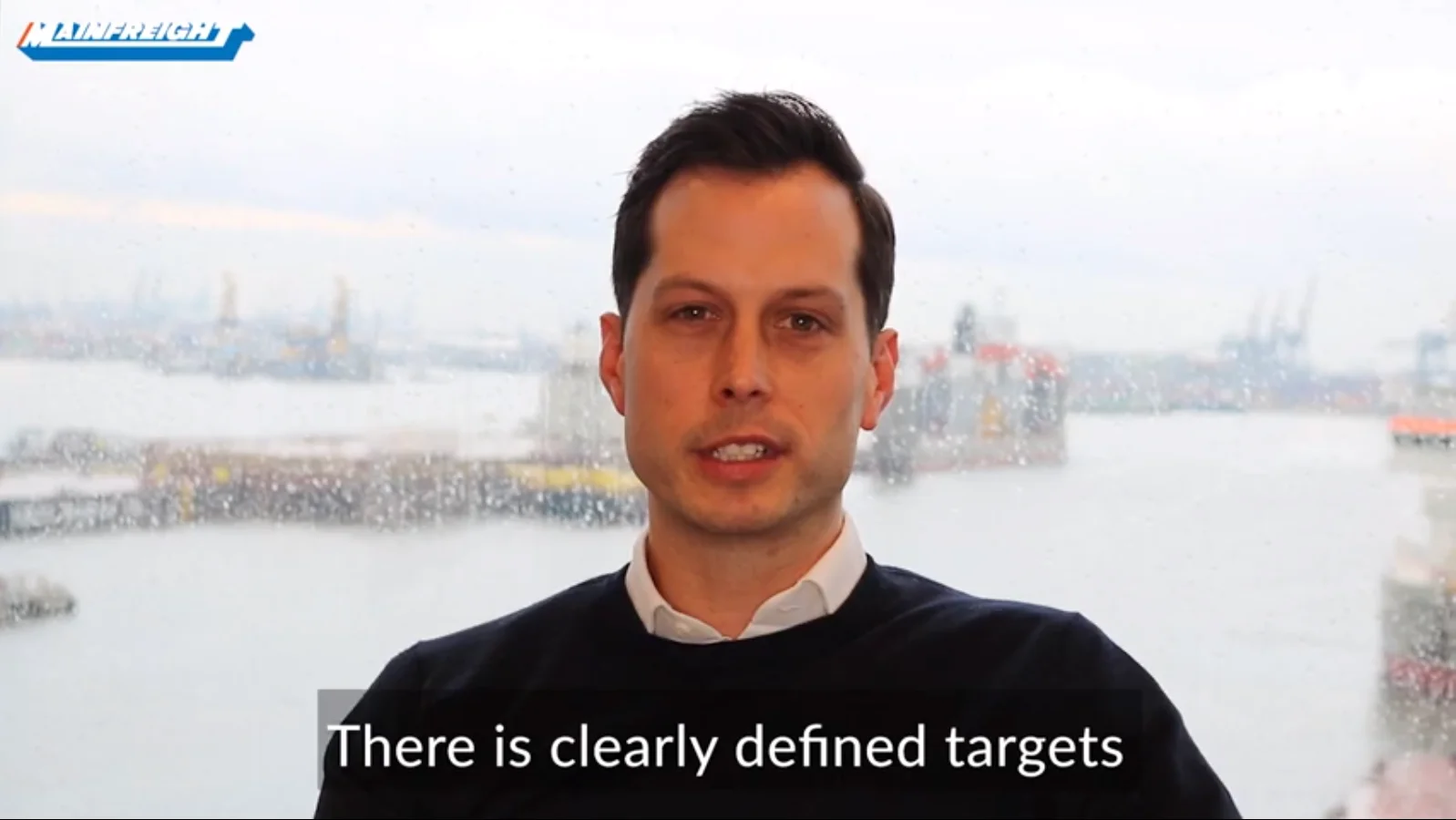 Why sales at Mainfreight?
Any questions? Get in touch with us below
Ready to start a sales career?