Ocean Freight
Our growing global network offers over 28,000 Mainfreight to Mainfreight connections.
Ocean Freight Services
If you are looking for a global logistics supplier with local knowledge, you can rely on Mainfreight. Via our global network we offer ocean freight services for any destination in the world and for each volume, both LCL (Less Than Container Load) as FCL (Full Container Load).
Expédition de fret maritime
Fret maritime - chargement inférieur à un conteneur (LCL)
LCL est une option rentable pour les petites expéditions. Vous voulez expédier votre fret, mais vous n'avez pas un conteneur plein ? Nous consolidons vos expéditions au sein de nos conteneurs de manière rapide et efficace afin que vous puissiez bénéficier d'un fret maritime économique, même avec des volumes minimaux. Les expéditions de fret aérien et fret maritime LCL (Chargement inférieur à un conteneur) sont groupées et gérées au sein de notre réseau. Cela nous permet de maîtriser les coûts, d'éviter l'implication de tierces parties tout en réduisant les risques de manipulation à terre.
Fret maritime – chargement de conteneur complet (FCL)
Vous avez assez de produits pour remplir vous-même un conteneur maritime ? Notre option FCL déplace des conteneurs complets dans le monde entier avec un contrôle total sur l'ensemble du conteneur pour surveiller vos volumes, vos délais et vos prix.
Vous voulez en savoir plus sur le fret maritime LCL ou FCL, contactez vos spécialistes locaux en matière de fret maritime.
Regroupement d'acheteurs (BCN) – Comprenant la gestion des commandes et le suivi complet de la chaîne d'approvisionnement
En tant que spécialistes du transport de marchandises complexes et penseurs créatifs, notre équipe utilise des équipements et des technologies spécialisés pour garantir la livraison de ces envois à plusieurs facettes, coûteux et devant respecter des délais, avec toute la logistique gérée de manière experte.

Fret maritime – marchés spécialisés
Lorsque vous transportez des marchandises spéciales, vous voulez un service ciblé sur les exigences uniques des produits que vous acheminez. Nos marchés spécialisées comprennent :
Logistique des denrées périssables et de la chaîne du froid
Logistique de projet
Semences et graines
Substances dangereuses
Logistique aérienne
Logistique automobile
Réseau mondial, service clients local
Notre infrastructure mondiale de plus en plus intensive a décentralisé les équipes de service à la clientèle dans chaque succursale, ce qui rend les décisions proches des opérations et des clients. Cela fournit des informations précises et opportunes sur l'état des expéditions, réduisant le temps que votre équipe peut consacrer à la gestion des mouvements de fret.
Services à l'exportation dédiés
Des équipes dédiées à l'exportation dans toutes nos succursales, conseillant sur les services, les marchés, les routes commerciales et les processus de documentation afin de réduire les risques de conformité des pays étrangers et les délais administratifs.
Réseau terrestre
En tant que service de chaîne d'approvisionnement de bout en bout, nos équipes de transport et d'entreposage complètent nos opérations aériennes et maritimes pour garantir la gestion des stocks et la livraison du dernier kilomètre en Europe et à l'étranger. Toutes nos succursales utilisent au niveau mondial la même technologie et les mêmes procédures, ce qui signifie que votre équipe peut compter sur la précision et la visibilité des données en temps réel partout dans le monde.
Profitez de notre gamme complète de services maritimes de fret en contactant nos spécialistes en fret maritime aujourd'hui.
Global network
Our comprehensive global network avoids 3rd party involvement and ensures a local contact at each point of the supply chain.
Local service
Our decentralised customer service teams are located in each branch, making decisions as close to the operations and our customers as possible. This provides timely, accurate information on shipment status, reducing the time your team may spend managing freight movements.
Customs expertise
Our in house teams will manage customs, quarantine and duty changes to reduce compliance risks and costs. We offer a range of services including customs audits, tariff concession orders and much more.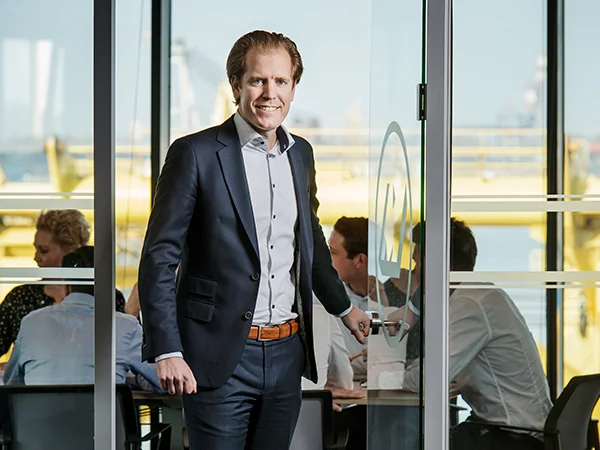 Contact us
Free Shipping Quote

Ready to start shipping with us, ask for a shipping quote

Ask a quote

Enquiry

Do you have a question about our services, please feel free to get in touch with us

Ask a question

Get in touch with us

Talk to one of our branches to get more information about our services

Contact us
Quote of the Day
To succeed in life, you need three things: a wishbone, a backbone, and a funnybone