Students Opportunities in Spain
Whether you're looking for an internship or a graduation project, we have plenty of opportunities for you to have that experience at Mainfreight Spain. During your internship, you'll be part of the team and will be given responsibility from day one. You'll be exposed to the supply chain industry and will gain valuable real-life work experience in a world-class company. During your time with us, you'll gain new skills which could be anything from delivering freight and picking orders, to gaining confidence in the workplace and learning how to communicate in a professional environment with our customers and team.

This experience will help you with your studies and it could even pave your way for a career at Mainfreight. We have many previous interns that are now key team members. Will you be next to join us?
We are looking at our future when we hire new team members, and when we bring on passionate interns, they too have the opportunity to join us in our 100-year vision!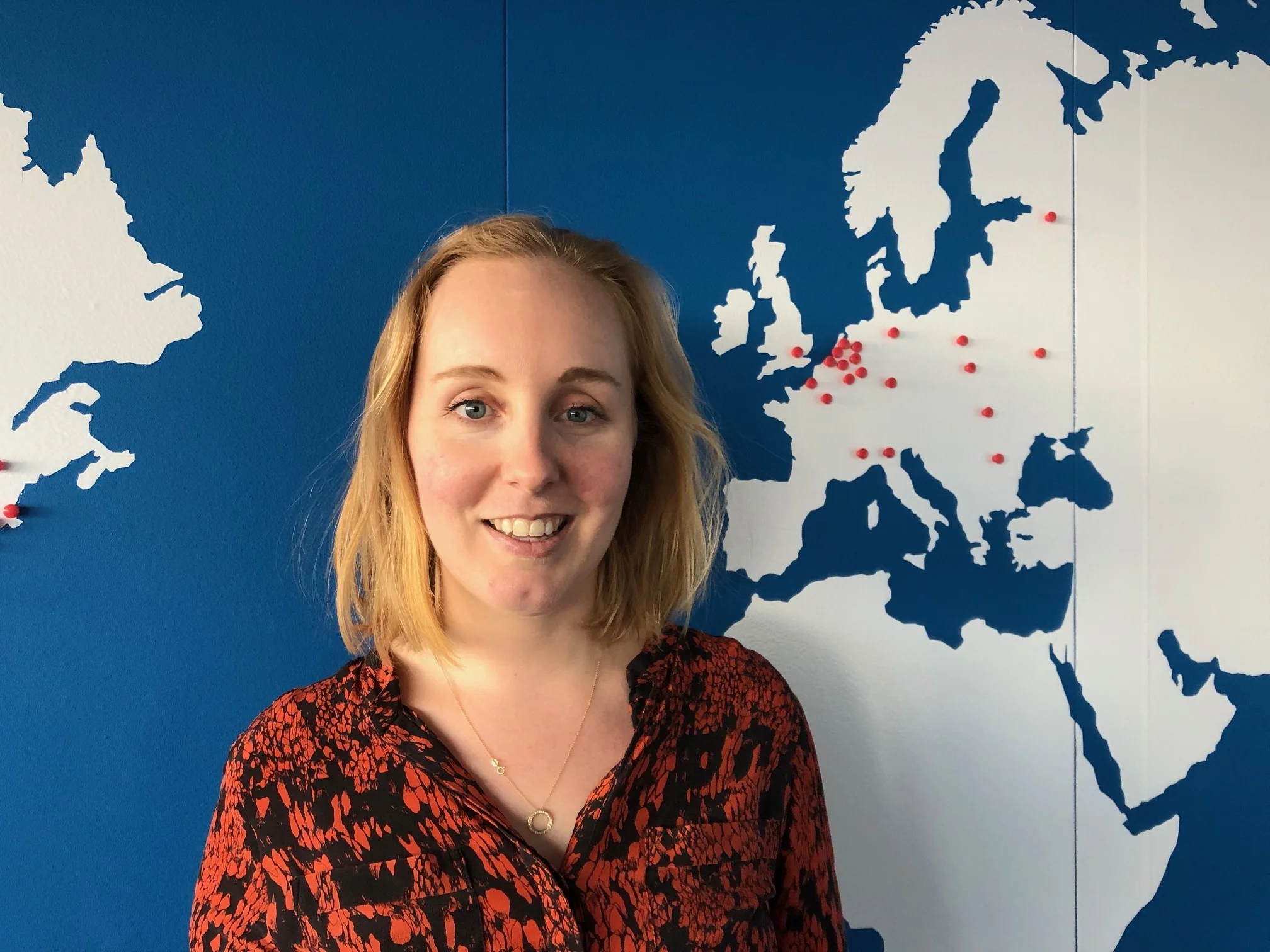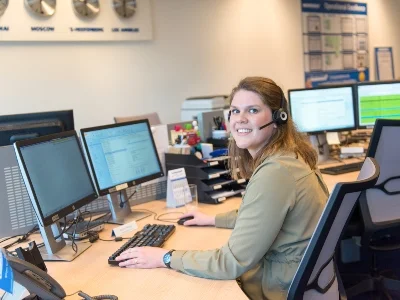 Kickstart your career
Why do so many of our interns come back to Mainfreight to start their career? Along with our incredible company culture, we're all about developing you for the long-term. As an intern, you will not only gain insight into our organization but you'll work on your skills and gain a lot of experience.
Hear what our previous interns have to say!
When I was looking for a internship, I stumbled upon Mainfreight. I aspired a challenge in a family environment where I could fully develop myself. Mainfreight turned out to be the perfect fit for me. I am proud to work here after my graduation!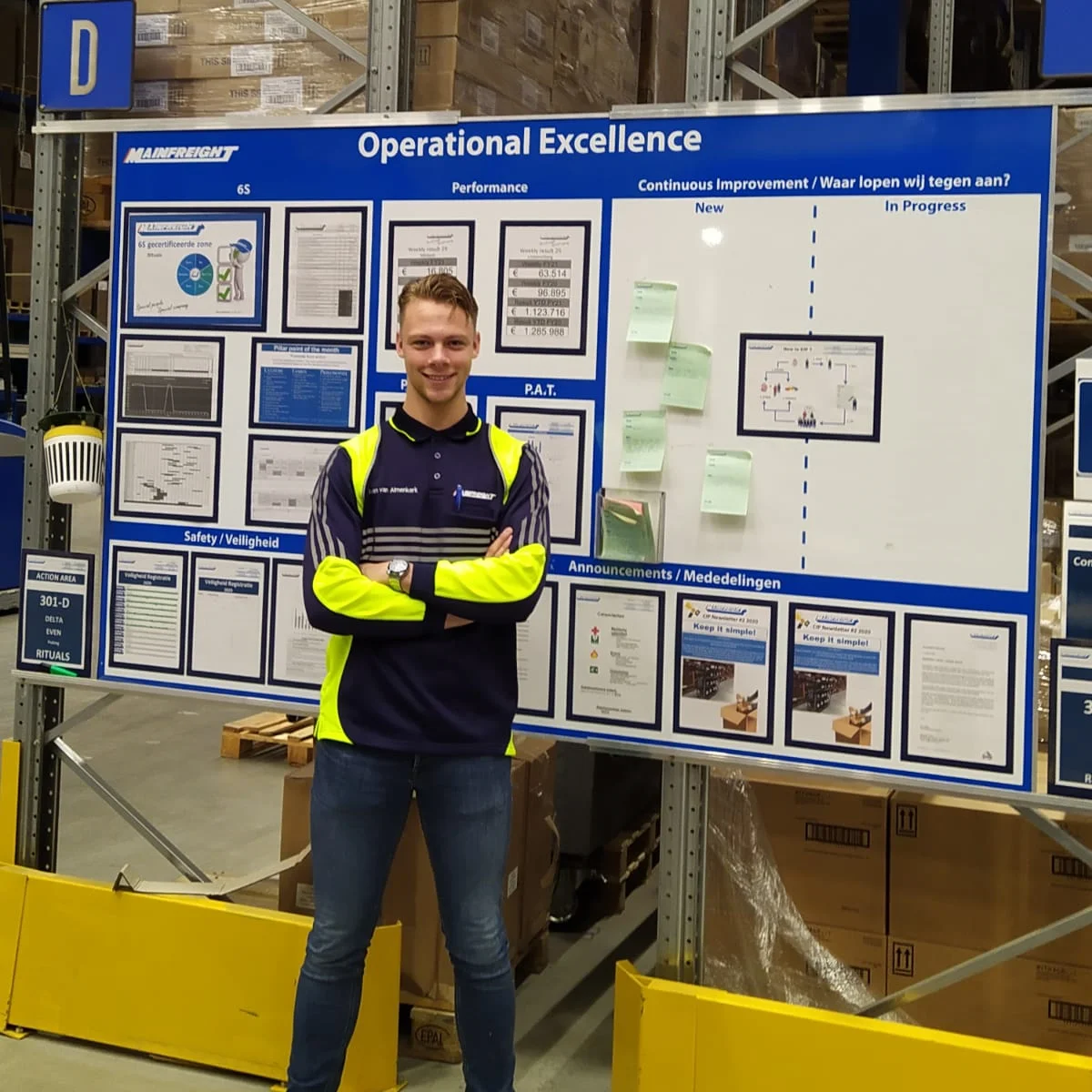 BBL
Are you interested in doing a BBL apprenticeship? We have welcomed BBL apprentices for many years as we love helping them and watching them grow. At Mainfreight, if you join as a BBL apprentice you will be part of an enthusiastic team where you'll be given the space to develop yourself further in your area of interest. Whether you are interested in becoming a driver or starting your career in the warehouse, we have plenty of opportunities for on the job learning!

If you are wanting to develop yourself to become a driver and you already have your driver's license, we'll start you off as a driver in one of our vans. As a driver, you'll help transport goods from Mainfreight branches to our customers throughout the Netherlands. You'll also provide help with loading and unloading of general freight and taking care of the admin surrounding deliveries.

If there aren't any runs at the time, no problem! It's important to keep in mind the bigger picture and how each piece of the puzzle fits in, as such, you will work in the office, in the workshop, or in the car wash.

You'll work at Mainfreight four days a week and you'll study at the Graafschap College one day a week. What a great start to your career!

If this sounds right up your alley, get in touch today with your application!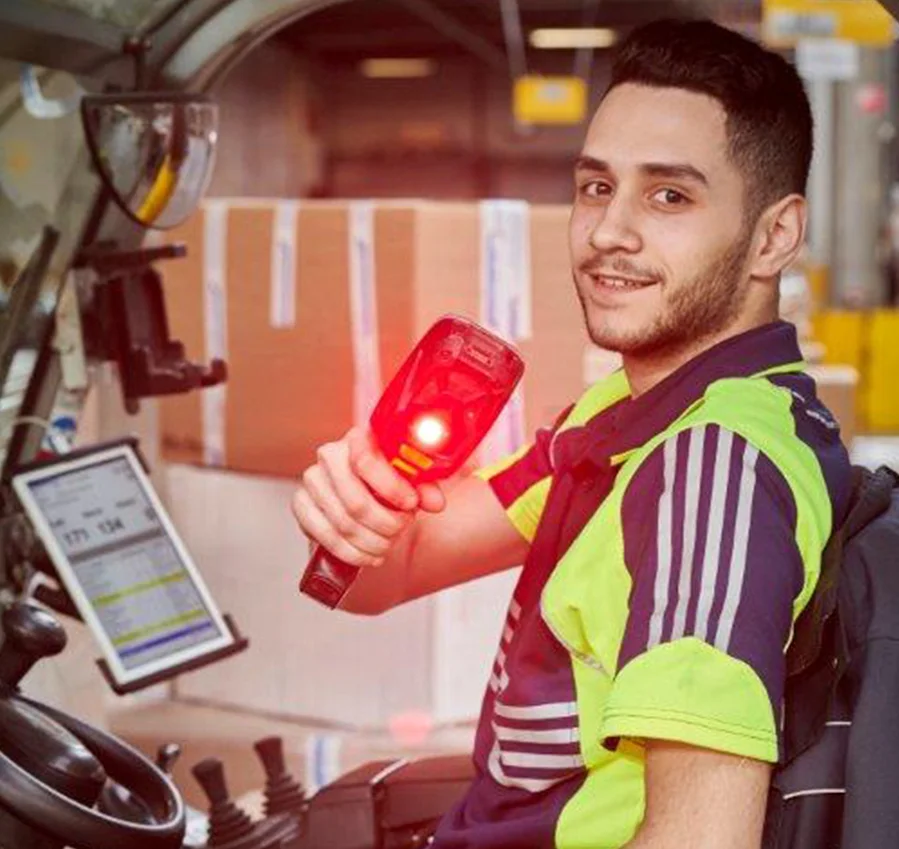 START YOUR MAINFREIGHT CAREER
Any questions? Get in touch with us below