Magazynowanie i składowanie towarów
Podstawowym celem wszystkich działań logistycznych jest dostarczenie towarów klientowi końcowemu – w sposób profesjonalny, regularny i w ustalonym terminie.
Logistyka

Mainfreight dysponująca ponad 310.000 metrami kwadratowymi powierzchni magazynowych w Europie, 45 placówkami i zatrudniająca 2700 pracowników, oferuje rozwiązania w dziedzinie magazynowania, usług dodanych oraz zarządzania łańcuchami dostaw, nakierowane na potrzeby klientów.
Nasze uslugi obejmują
Magazynowanie
Dowóz towaru - magazynowanie - wysyłka
Kompletowanie zamówień
Zintegrowane usługi logistyczne i dodane
Magazyny konwencjonalne, do przechowywania żywności (HACCP), składy celne, magazyny o wysokim stopniu bezpieczeństwa
Magazynowanie i dystrybucja chemikaliów (PGS 15 / CPR 15-2)
Przeładunek części zapasowych
Magazynowanie części zamiennych
Logistyka wsteczna / Obsługa zwrotów
Zarządzanie towarem i zleceniami/zamówieniami
Przeładunek elementów produkcji (JIT, Kanban)
Usługi dodane
Pakowanie, kompletowanie, konfigurowanie, składanie, przerabianie, naprawa, znakowanie, itp.
Przepakowywanie i regeneracja
Fakturowanie
Zarządzanie zleceniami
Funkcje biurowe
Odprawa celna, w tym składowanie celne i przedstawicielstwo fiskalne
Dystrybucja na terenie Europy
Sieć dystrybucji ładunków zbiorowych
Dystrybucja ekspresowa za pośrednictwem SystemPlus
Ładunki częściowe przy wykorzystaniu max. powierzchni ładunkowej pojazdu
Przewóz z lotniska na lotnisko
Przewóz i dystrybucja towarów w wymagajacych stałej temperatury
Urgent - usługi kurierskie i specjalistyczne
Ładunki specjalne
Dostawy na terenie Europy i poza nią
System Air & Ocean: fracht morski przy wykorzystaniu max. powierzchni kontenerowej (FCL) i drobnicowy (LCL)/ konsolidacja kupców/kontrahentów
Na terenie Europy: transporty zbiorowe, z wykorzystaniem max .powierzchni ładunkowej pojazdu i z ładunkiem częściowym
Zarządzanie informacjami
Zaawansowany system WMS z możliwością wykorzystania RF
Namierzanie przesyłki poprzez WMS na poziomie zlecenia
Namierzanie transportów drogowych z wykorzystaniem POD przez Internet
Interfejs danych EDI dla pełnej przejrzystości
Customised solutions
Our analysts generate a variety of scenarios to support you in creating the most cost effective supply chain and technology solution for your business.
Continuous Improvement Program
Our team members are characterised by a culture of continuous improvement, aimed at exceeding customer service levels in our partnerships.
Visibility across the supply chain
All our systems are connected to our web-based system Mainchain, allowing our customers have full advanced supply chain visibility.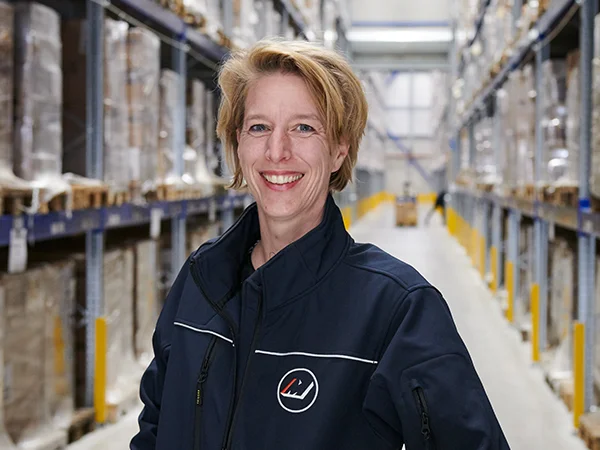 Kontakt
Zapytaj nas

Masz pytania dotyczące naszych usług?

Zapytaj nas

Poznaj nas osobiście

Skontaktuj się z jednym z naszych oddziałów i zapoznaj się ze szczegółową ofertą.

Kontakt
Quote of the Day
Every adversity carries within it the seed of equal or greater opportunity