Mainfreight Development Programme
Ready to start your career in supply chain? Apply now!
Mainfreight Development Program
Your journey
Join our one-year, Asian Mainfreight Development Programme! This programme is perfect for you if you want to dive into the dynamic and fast paced logistics and supply chain world. If you are not afraid to be challenged and step outside your comfort zone to develop yourself and your career, look no further. You will do all of that as you get the opportunity to learn true leadership skills and champion our special Mainfreight culture. Are you up for the challenge?
Our offer
Along with learning on the job, you will be involved in a variety of opportunities. You'll be involved in improvement projects, attend sales training and team building activities.
We have a 'promote from within' philosophy which means we are committed to developing you so you can progress in your career here. After the one year programme we will continue to invest in you! Former trainees of the programme have taken on a variety of opportunities including Operations Manager, Air & Ocean Branch Manager, finance, IT, and moving internationally. The world is truly your oyster at Mainfreight!
What we look for
Every decision we make at Mainfreight today, we do so while looking at the next 100 years. We look for people who understand the long term benefits of learning from the ground up and gaining a broad base of experience. We also look for people who:
Recently graduated with a bachelor or masters degree
Are passionate about starting a career in the supply chain industry
Speak proficient English and have a high command of either Mandarin, Cantonese, Korean, Japanese, Vietnamese, Thai....etc.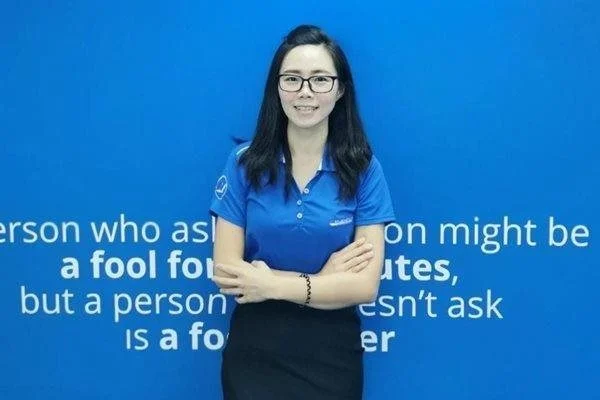 About the programme
By joining our one-year development programme, you will receive the ideal combination of 'doing' and 'learning'. Right from the start, you will get to work in an operational role whilst benefiting from a clearly defined structure of training and coaching. During the one year, you will learn more about your strengths and your interest within Mainfreight; whether that is within a leadership role, sales, business development, IT or finance, it's up to you!
Promote from within
We have a 'promote from within' philosophy which means we are committed to developing you. As a Mainfreight family means there's no limit to where your career can go and how fast you can get there. We're a business that recognises merit, not time in the job so if you've got what it takes, don't expect to stay in the same role for long. Sitting on the sideline is not an option. You get to roll up your sleeves and get stuck in, right from day one. You won't be on your own though, the team around you is on your side. They genuinely want to see you make a go of it. Do you think you have what it takes to become a Mainfreight legend? Then we would like to hear from you! Get in touch with us now, or apply directly!
Want to know more?
Talk to our People

If you like what you see and want to know more about what it's like to be part of Mainfreight, talk directly to someone from our team. We'll be happy to answer your questions and give you a straight-up account of what it's like to be part of the Mainfreight family.

READ MORE

Application Process & Tips

Want to send us your application? Great! See what we look for in applications, what our application process looks like and some FAQ's that might help you.

READ MORE
Quote of the Day
People act differently in a crowd than when they are alone