La tua carriera nelle vendite con Mainfreight
Hai talento per le vendite, ami la varietà e comprendi la chiave per superare le aspettative della clientela? Allora sei nel posto giusto.

La rete Mainfreight è in rapida crescita; per questo cerchiamo professionisti delle vendite motivati a offrire ai nostri clienti un servizio d'eccellenza e con il fiuto per le nuove opportunità. Se hai obiettivi ambiziosi, ami la varietà e comprendi la chiave per superare le aspettative dei clienti, una carriera nelle vendite in Mainfreight è la tua vocazione!

Qui non esistono strutture gerarchiche che possano ostacolarti. In qualità di rappresentante delle vendite Mainfreight, gestirai il rapporto con il cliente assumendo decisioni autonome e tempestive.

Le nostre divisioni Air & Ocean (spedizioni aeree e marittime), Trasporto e Logistica dispongono ciascuna di un team di sviluppo commerciale dedicato in Europa. Occupandoci dell'intera rete, ne risulta un ambiente dinamico, con numerose opportunità di crescita, di apprendimento e nuove sfide professionali ogni giorno.

Mainfreight incoraggia l'avanzamento di carriera mediante un sistema di promozione interna. Attualmente sono disponibili posizioni nelle vendite per le divisioni Air & Ocean, Trasporto e Logistica. Tali ruoli includono profili di Assistente alle vendite, Responsabile vendite, Account manager, Team di pricing e Direttore vendite.
Se sei in cerca di una carriera nelle vendite che ti appassioni, ti metta alla prova e sappia premiare le tue performance, candidati subito!


Frequently Asked Questions about Sales
Che tipo di background è richiesto per lavorare nel settore delle vendite?
Crediamo che la formazione sia facoltativa ma la voglia di imparare sia fondamentale. Ciò significa che per noi non conta tanto ciò che hai studiato o quali esperienze lavorative hai avuto. Ciò che ci interessa è soprattutto che tipo di persona sei. Cerchiamo persone entusiaste, con tanta voglia di imparare!
Che tipo di formazione riceverò?
In Mainfreight, crediamo nella crescita delle persone. Per questo forniamo loro tutti gli strumenti necessari per riuscire. Accanto a un'adeguata esperienza sul campo, i rappresentanti commerciali partecipano a corsi di formazione in tema di vendite in territorio europeo, apprendono competenze professionali nei servizi di vendita, tecniche di presentazione efficaci, frequentano workshop dedicati al sales prospecting, e all'occorrenza corsi dedicati allo sviluppo della leadership. Organizziamo inoltre frequenti incontri di aggiornamento a livello locale che ti consentiranno di apprendere da altri professionisti delle vendite Mainfreight e di costruire la tua rete di contatti.
Che percorso avrà la mia carriera nelle vendite?
Sei tu a scegliere il tuo percorso! Dai un'occhiata alle testimonianze di alcuni dei nostri membri del team di seguito. Una volta entrato in Mainfreight, il mondo è nelle tue mani!
Posso iniziare subito a lavorare sul mercato?
Per darti il tempo di conoscere la nostra attività, i nostri clienti e il modo in cui operiamo, suggeriamo ai rappresentanti commerciali di iniziare come assistenti alle vendite. Questo ti aiuterà a comprendere meglio tutte le sfumature di questo lavoro. Dopo questo primo imprinting, potrai iniziare!
Come sarò valutato?
In Mainfreight crediamo che per stabilire le priorità e valutare i risultati servano dati misurabili, secondo il principio "misurare significa fare". Promuoviamo un sano spirito competitivo all'interno dei nostri reparti. Per questo stabiliamo obiettivi ambiziosi per i professionisti delle vendite, dalla valutazione dei risultati settimanali agli obiettivi di fatturato annuali. I membri del team che raggiungono i loro obiettivi saranno premiati ogni anno durante la Sales Conference.
Cosa si intende per "hunter"?
Cerchiamo talenti naturali nel settore delle vendite (hunter) che, davanti alle sfide, sappiano rimboccarsi le maniche. In qualità di rappresentante commerciale Mainfreight, il tuo obiettivo è acquisire attivamente nuovi clienti e concludere affari. Hai una personalità competitiva, aspiri a vincere, sei tenace, ti piace interagire con gli altri e avere un ascendente su di loro.
In che modo favorite il clima di squadra?
È il lavoro di squadra a rendere il sogno possibile. In qualità di rappresentante commerciale sarai spesso in giro e, la maggior parte del tempo, da solo. Per questo è importante sfruttare al meglio e in modo costruttivo il tempo trascorso con il team. Per favorire lo spirito di squadra e la collaborazione, organizziamo riunioni di progetto settimanali (planning, agenda, timeframe, P.A.T), meeting interdipartimentali regionali (Big M meetings), e ovviamente la nostra Sales Conference che si tiene una volta all'anno!
Straight from the horse's mouth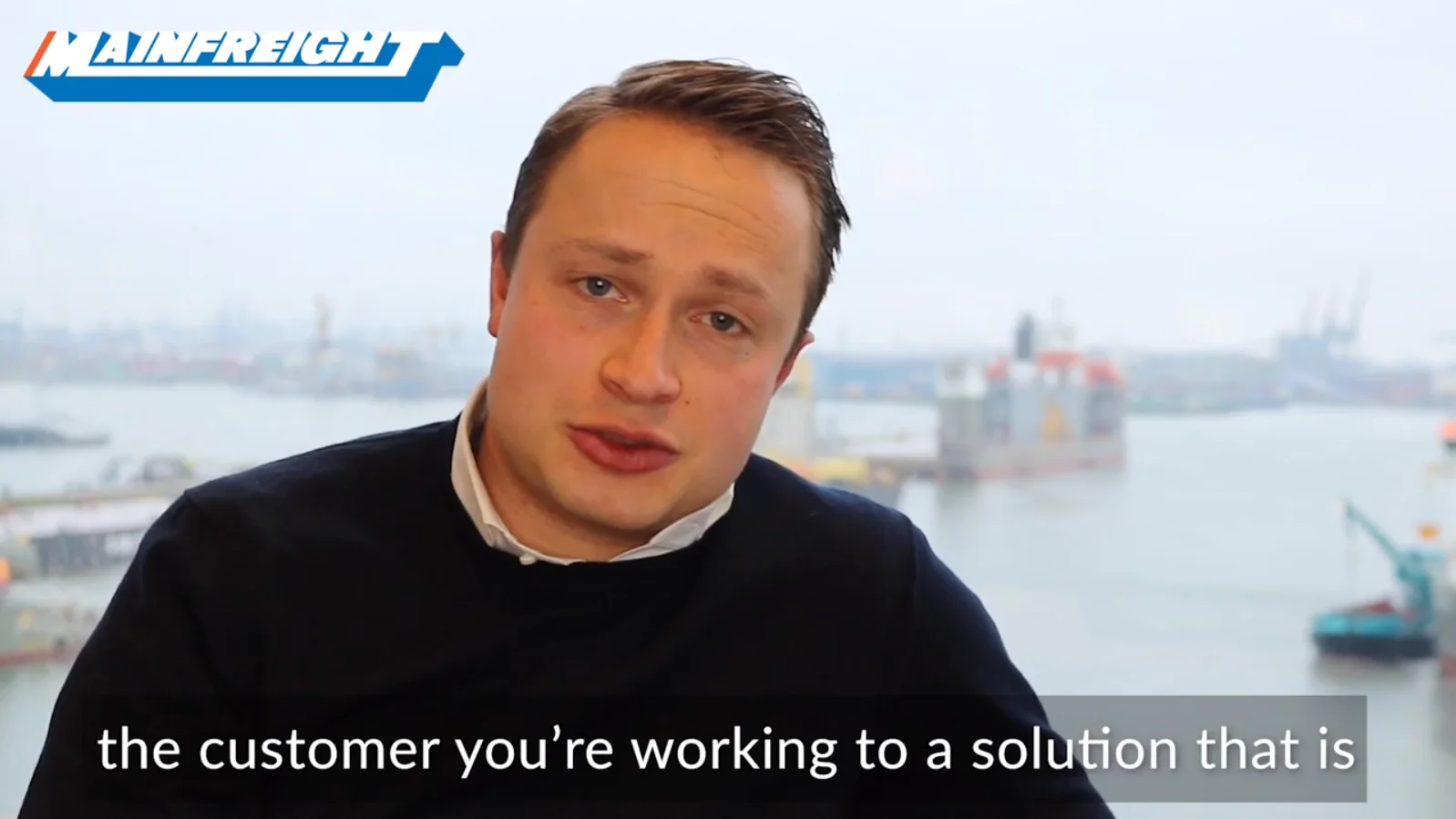 What do you like about sales?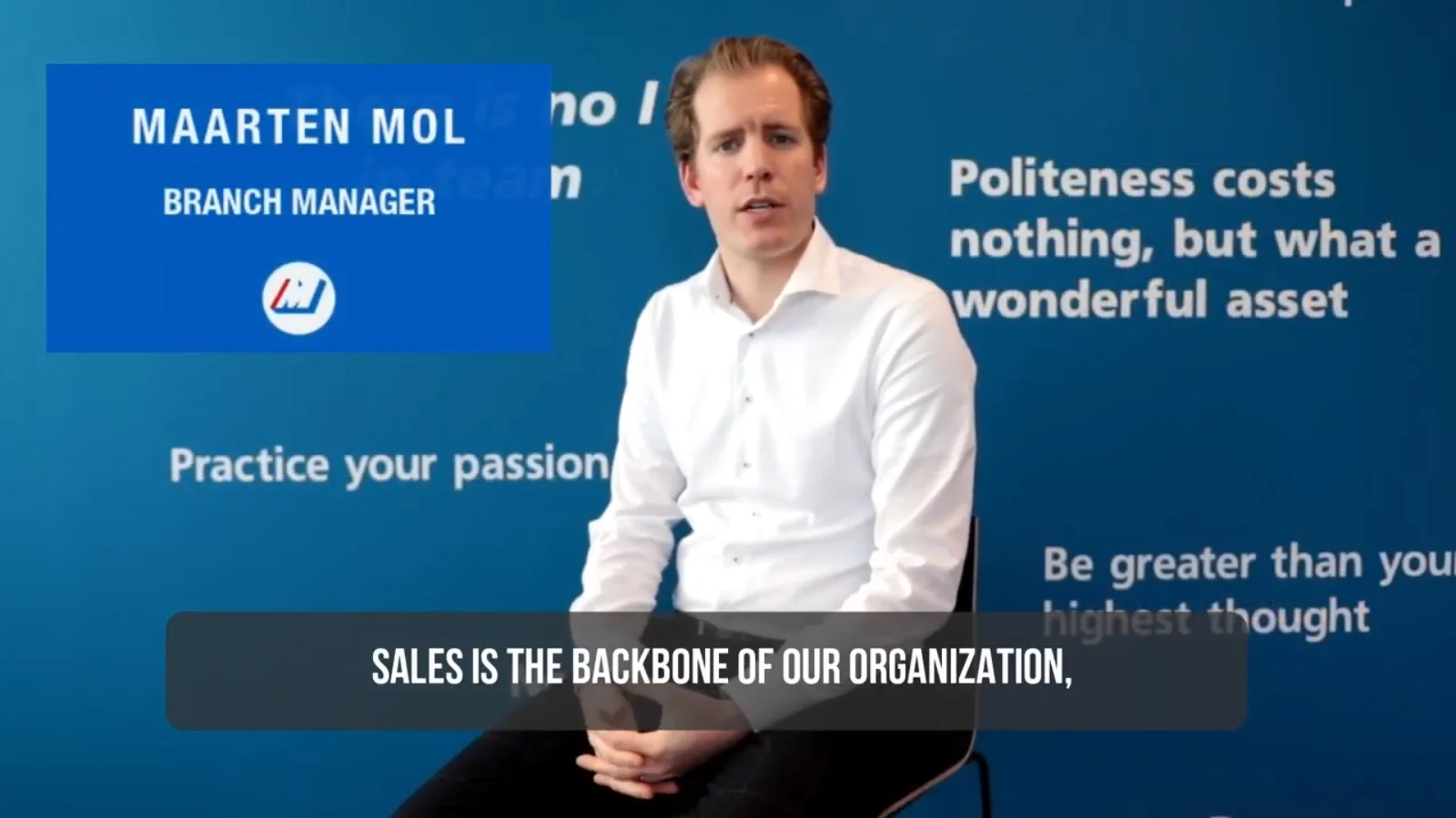 Why is sales important?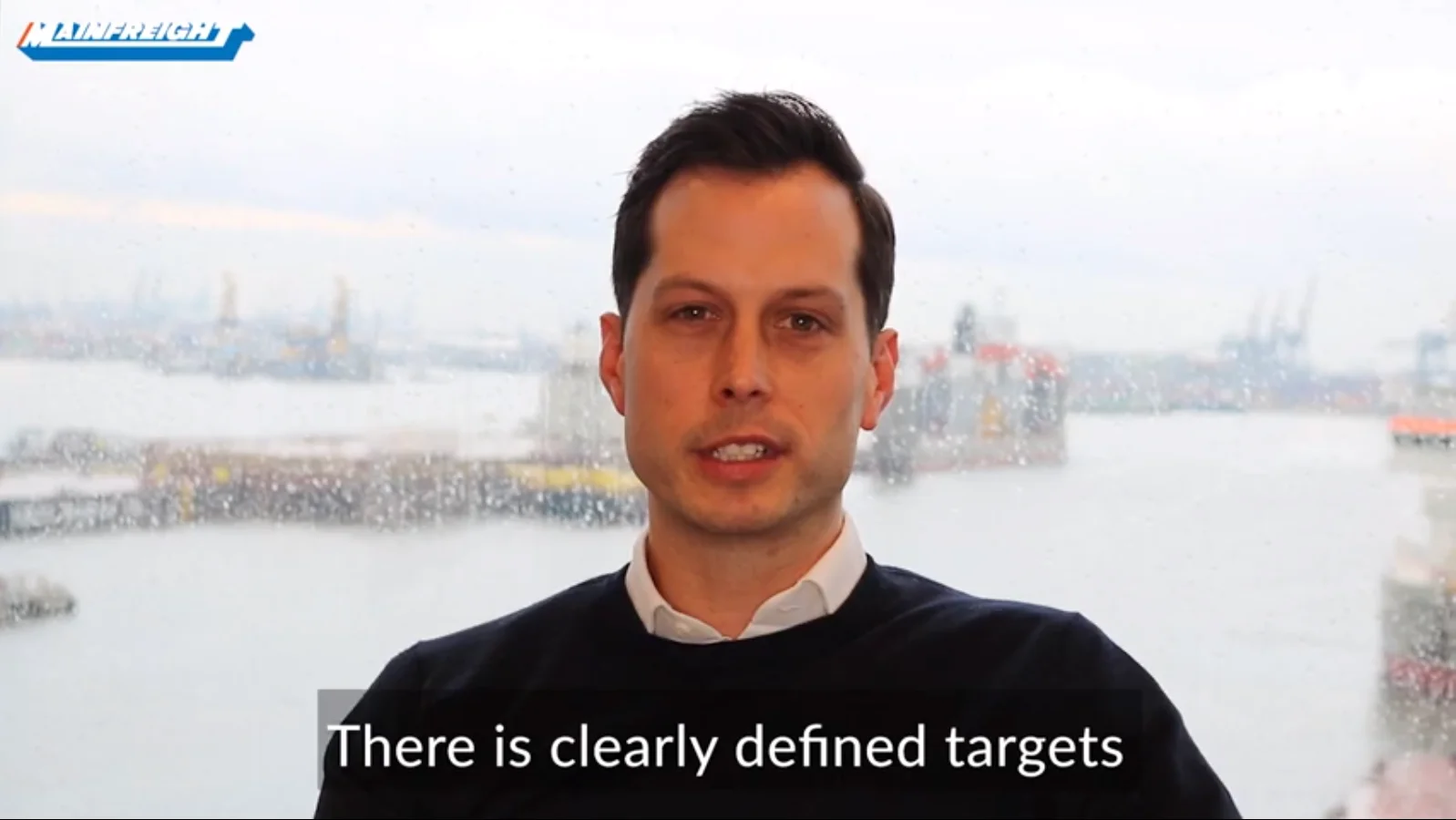 Why sales at Mainfreight?
What do our team have to say?



Having worked in Brussels and London with Mainfreight has helped me with my role as sales representative in Antwerp. We target customers for the long term to provide a total supply chain solution. As a sales rep you have the responsibility to make decisions. So if you're ready, just fire and aim!
- Aline Draps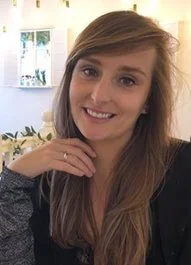 We promote from within which means you really develop yourself and grow within the organization. Before you hit the road, Mainfreight will give you the tools to succeed. The sales induction is a great example; it's a two-day course with team members from around Europe and it helps jump-start your career.
- Bart Dijkman



I feel energised knowing that my team is genuinely happy when I gain new customers; it makes me challenge myself even more. We breathe fresh air… Mainfreight blue air!
- Suzy Bactoglou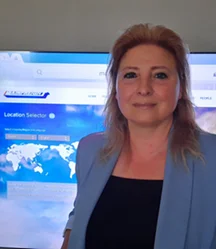 You deal with a number of different industries on a daily basis, ranging from startups to multinationals. As a sales rep you are autonomous so you have to be organised to meet the high expectations. It's a fast paced environment where your decision making and people skills are put to the test.
- Seth Freeman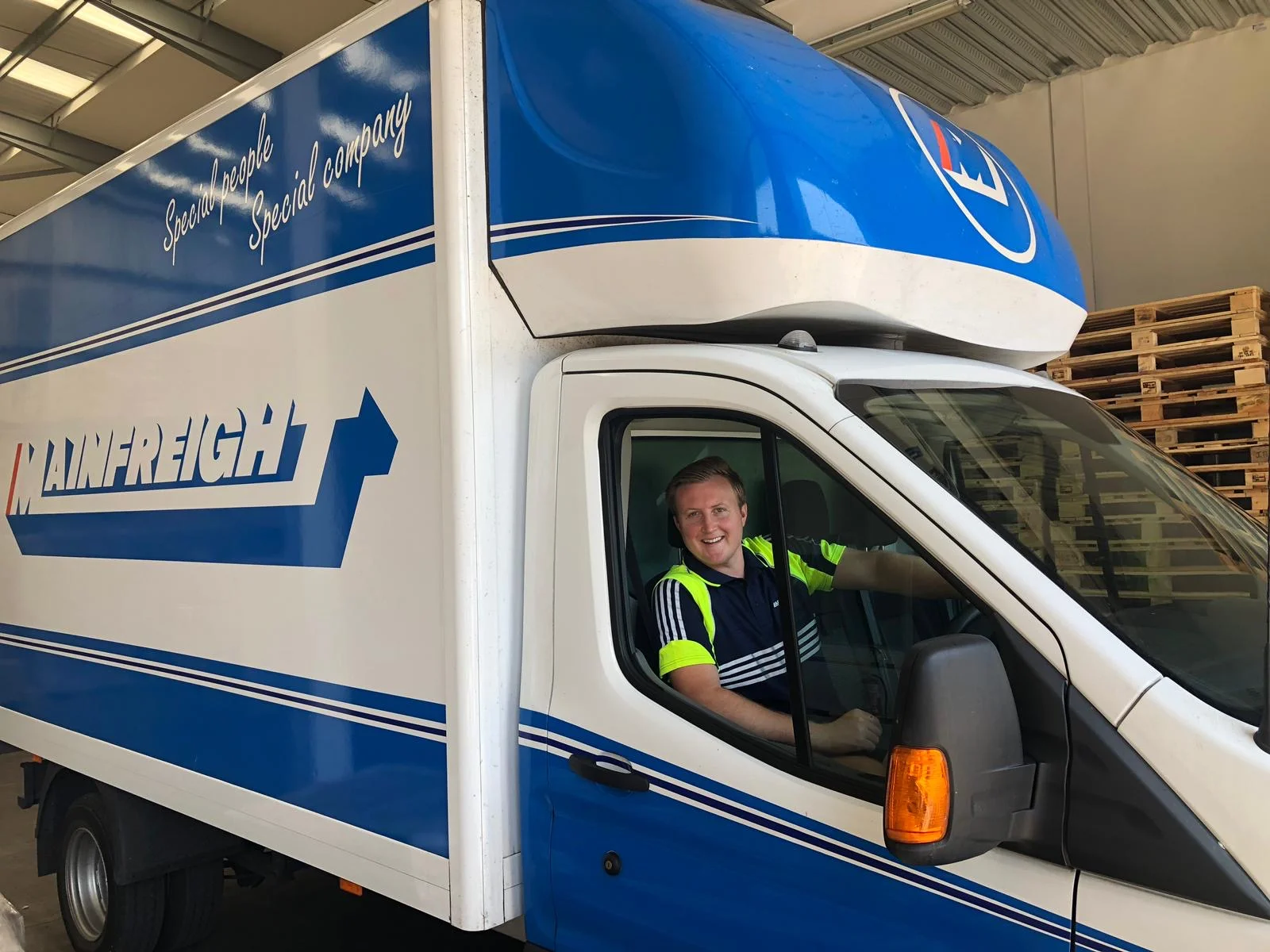 Ready for a career in sales?
Curious what a day in the life of a sales rep looks like?
Fill in the form below and have a read!